Description
.ebay-description,.name h1{font-family:helvetica;font-weight:100}.name h1,a{font-weight:100}.redbg li a,a{text-decoration:none}.name h1,.redbg li a{text-align:center;text-transform:uppercase}.container,.container-fluid{margin-right:auto;margin-left:auto;padding-left:15px;padding-right:15px}@-ms-viewport{width:device-width}.visible-lg,.visible-lg-block,.visible-lg-inline,.visible-lg-inline-block,.visible-md,.visible-md-block,.visible-md-inline,.visible-md-inline-block,.visible-sm,.visible-sm-block,.visible-sm-inline,.visible-sm-inline-block,.visible-xs,.visible-xs-block,.visible-xs-inline,.visible-xs-inline-block{display:none!important}@media (max-width:767px){.visible-xs{display:block!important}table.visible-xs{display:table}tr.visible-xs{display:table-row!important}td.visible-xs,th.visible-xs{display:table-cell!important}.visible-xs-block{display:block!important}.visible-xs-inline{display:inline!important}.visible-xs-inline-block{display:inline-block!important}}@media (min-width:768px) and (max-width:991px){.visible-sm{display:block!important}table.visible-sm{display:table}tr.visible-sm{display:table-row!important}td.visible-sm,th.visible-sm{display:table-cell!important}.visible-sm-block{display:block!important}.visible-sm-inline{display:inline!important}.visible-sm-inline-block{display:inline-block!important}}@media (min-width:992px) and (max-width:1199px){.visible-md{display:block!important}table.visible-md{display:table}tr.visible-md{display:table-row!important}td.visible-md,th.visible-md{display:table-cell!important}.visible-md-block{display:block!important}.visible-md-inline{display:inline!important}.visible-md-inline-block{display:inline-block!important}}@media (min-width:1200px){.visible-lg{display:block!important}table.visible-lg{display:table}tr.visible-lg{display:table-row!important}td.visible-lg,th.visible-lg{display:table-cell!important}.visible-lg-block{display:block!important}.visible-lg-inline{display:inline!important}.visible-lg-inline-block{display:inline-block!important}.hidden-lg{display:none!important}}@media (max-width:767px){.hidden-xs{display:none!important}}@media (min-width:768px) and (max-width:991px){.hidden-sm{display:none!important}}@media (min-width:992px) and (max-width:1199px){.hidden-md{display:none!important}}.visible-print{display:none!important}@media print{.visible-print{display:block!important}table.visible-print{display:table}tr.visible-print{display:table-row!important}td.visible-print,th.visible-print{display:table-cell!important}}.visible-print-block{display:none!important}@media print{.visible-print-block{display:block!important}}.visible-print-inline{display:none!important}@media print{.visible-print-inline{display:inline!important}}.visible-print-inline-block{display:none!important}@media print{.visible-print-inline-block{display:inline-block!important}.hidden-print{display:none!important}}@media (min-width:768px){.container{width:750px}}@media (min-width:992px){.container{width:970px}}@media (min-width:1200px){.container{width:1170px}}.row{margin-left:-15px;margin-right:-15px}.col,.col-lg-1,.col-lg-10,.col-lg-11,.col-lg-12,.col-lg-2,.col-lg-3,.col-lg-4,.col-lg-5,.col-lg-6,.col-lg-7,.col-lg-8,.col-lg-9,.col-md-1,.col-md-10,.col-md-11,.col-md-12,.col-md-2,.col-md-3,.col-md-4,.col-md-5,.col-md-6,.col-md-7,.col-md-8,.col-md-9,.col-sm-1,.col-sm-10,.col-sm-11,.col-sm-12,.col-sm-2,.col-sm-3,.col-sm-4,.col-sm-5,.col-sm-6,.col-sm-7,.col-sm-8,.col-sm-9,.col-xs-1,.col-xs-10,.col-xs-11,.col-xs-12,.col-xs-2,.col-xs-3,.col-xs-4,.col-xs-5,.col-xs-6,.col-xs-7,.col-xs-8,.col-xs-9{position:relative;min-height:1px;padding-left:15px;padding-right:15px}.col,.col-xs-1,.col-xs-10,.col-xs-11,.col-xs-12,.col-xs-2,.col-xs-3,.col-xs-4,.col-xs-5,.col-xs-6,.col-xs-7,.col-xs-8,.col-xs-9{float:left}.col-xs-12{width:100%}.col-xs-11{width:91.66666667%}.col-xs-10{width:83.33333333%}.col-xs-9{width:75%}.col-xs-8{width:66.66666667%}.col-xs-7{width:58.33333333%}.col-xs-6{width:50%}.col-xs-5{width:41.66666667%}.col-xs-4{width:33.33333333%}.col-xs-3{width:25%}.col-xs-2{width:16.66666667%}.col-xs-1{width:8.33333333%}.col-xs-pull-12{right:100%}.col-xs-pull-11{right:91.66666667%}.col-xs-pull-10{right:83.33333333%}.col-xs-pull-9{right:75%}.col-xs-pull-8{right:66.66666667%}.col-xs-pull-7{right:58.33333333%}.col-xs-pull-6{right:50%}.col-xs-pull-5{right:41.66666667%}.col-xs-pull-4{right:33.33333333%}.col-xs-pull-3{right:25%}.col-xs-pull-2{right:16.66666667%}.col-xs-pull-1{right:8.33333333%}.col-xs-pull-0{right:auto}.col-xs-push-12{left:100%}.col-xs-push-11{left:91.66666667%}.col-xs-push-10{left:83.33333333%}.col-xs-push-9{left:75%}.col-xs-push-8{left:66.66666667%}.col-xs-push-7{left:58.33333333%}.col-xs-push-6{left:50%}.col-xs-push-5{left:41.66666667%}.col-xs-push-4{left:33.33333333%}.col-xs-push-3{left:25%}.col-xs-push-2{left:16.66666667%}.col-xs-push-1{left:8.33333333%}.col-xs-push-0{left:auto}.col-xs-offset-12{margin-left:100%}.col-xs-offset-11{margin-left:91.66666667%}.col-xs-offset-10{margin-left:83.33333333%}.col-xs-offset-9{margin-left:75%}.col-xs-offset-8{margin-left:66.66666667%}.col-xs-offset-7{margin-left:58.33333333%}.col-xs-offset-6{margin-left:50%}.col-xs-offset-5{margin-left:41.66666667%}.col-xs-offset-4{margin-left:33.33333333%}.col-xs-offset-3{margin-left:25%}.col-xs-offset-2{margin-left:16.66666667%}.col-xs-offset-1{margin-left:8.33333333%}.col-xs-offset-0{margin-left:0}@media (min-width:768px){.col,.col-sm-1,.col-sm-10,.col-sm-11,.col-sm-12,.col-sm-2,.col-sm-3,.col-sm-4,.col-sm-5,.col-sm-6,.col-sm-7,.col-sm-8,.col-sm-9{float:left}.col-sm-12{width:100%}.col-sm-11{width:91.66666667%}.col-sm-10{width:83.33333333%}.col-sm-9{width:75%}.col-sm-8{width:66.66666667%}.col-sm-7{width:58.33333333%}.col-sm-6{width:50%}.col-sm-5{width:41.66666667%}.col-sm-4{width:33.33333333%}.col-sm-3{width:25%}.col-sm-2{width:16.66666667%}.col-sm-1{width:8.33333333%}.col-sm-pull-12{right:100%}.col-sm-pull-11{right:91.66666667%}.col-sm-pull-10{right:83.33333333%}.col-sm-pull-9{right:75%}.col-sm-pull-8{right:66.66666667%}.col-sm-pull-7{right:58.33333333%}.col-sm-pull-6{right:50%}.col-sm-pull-5{right:41.66666667%}.col-sm-pull-4{right:33.33333333%}.col-sm-pull-3{right:25%}.col-sm-pull-2{right:16.66666667%}.col-sm-pull-1{right:8.33333333%}.col-sm-pull-0{right:auto}.col-sm-push-12{left:100%}.col-sm-push-11{left:91.66666667%}.col-sm-push-10{left:83.33333333%}.col-sm-push-9{left:75%}.col-sm-push-8{left:66.66666667%}.col-sm-push-7{left:58.33333333%}.col-sm-push-6{left:50%}.col-sm-push-5{left:41.66666667%}.col-sm-push-4{left:33.33333333%}.col-sm-push-3{left:25%}.col-sm-push-2{left:16.66666667%}.col-sm-push-1{left:8.33333333%}.col-sm-push-0{left:auto}.col-sm-offset-12{margin-left:100%}.col-sm-offset-11{margin-left:91.66666667%}.col-sm-offset-10{margin-left:83.33333333%}.col-sm-offset-9{margin-left:75%}.col-sm-offset-8{margin-left:66.66666667%}.col-sm-offset-7{margin-left:58.33333333%}.col-sm-offset-6{margin-left:50%}.col-sm-offset-5{margin-left:41.66666667%}.col-sm-offset-4{margin-left:33.33333333%}.col-sm-offset-3{margin-left:25%}.col-sm-offset-2{margin-left:16.66666667%}.col-sm-offset-1{margin-left:8.33333333%}.col-sm-offset-0{margin-left:0}}@media (min-width:992px){.col,.col-md-1,.col-md-10,.col-md-11,.col-md-12,.col-md-2,.col-md-3,.col-md-4,.col-md-5,.col-md-6,.col-md-7,.col-md-8,.col-md-9{float:left}.col-md-12{width:100%}.col-md-11{width:91.66666667%}.col-md-10{width:83.33333333%}.col-md-9{width:75%}.col-md-8{width:66.66666667%}.col-md-7{width:58.33333333%}.col-md-6{width:50%}.col-md-5{width:41.66666667%}.col-md-4{width:33.33333333%}.col-md-3{width:25%}.col-md-2{width:16.66666667%}.col-md-1{width:8.33333333%}.col-md-pull-12{right:100%}.col-md-pull-11{right:91.66666667%}.col-md-pull-10{right:83.33333333%}.col-md-pull-9{right:75%}.col-md-pull-8{right:66.66666667%}.col-md-pull-7{right:58.33333333%}.col-md-pull-6{right:50%}.col-md-pull-5{right:41.66666667%}.col-md-pull-4{right:33.33333333%}.col-md-pull-3{right:25%}.col-md-pull-2{right:16.66666667%}.col-md-pull-1{right:8.33333333%}.col-md-pull-0{right:auto}.col-md-push-12{left:100%}.col-md-push-11{left:91.66666667%}.col-md-push-10{left:83.33333333%}.col-md-push-9{left:75%}.col-md-push-8{left:66.66666667%}.col-md-push-7{left:58.33333333%}.col-md-push-6{left:50%}.col-md-push-5{left:41.66666667%}.col-md-push-4{left:33.33333333%}.col-md-push-3{left:25%}.col-md-push-2{left:16.66666667%}.col-md-push-1{left:8.33333333%}.col-md-push-0{left:auto}.col-md-offset-12{margin-left:100%}.col-md-offset-11{margin-left:91.66666667%}.col-md-offset-10{margin-left:83.33333333%}.col-md-offset-9{margin-left:75%}.col-md-offset-8{margin-left:66.66666667%}.col-md-offset-7{margin-left:58.33333333%}.col-md-offset-6{margin-left:50%}.col-md-offset-5{margin-left:41.66666667%}.col-md-offset-4{margin-left:33.33333333%}.col-md-offset-3{margin-left:25%}.col-md-offset-2{margin-left:16.66666667%}.col-md-offset-1{margin-left:8.33333333%}.col-md-offset-0{margin-left:0}}@media (min-width:1200px){.col,.col-lg-1,.col-lg-10,.col-lg-11,.col-lg-12,.col-lg-2,.col-lg-3,.col-lg-4,.col-lg-5,.col-lg-6,.col-lg-7,.col-lg-8,.col-lg-9{float:left}.col-lg-12{width:100%}.col-lg-11{width:91.66666667%}.col-lg-10{width:83.33333333%}.col-lg-9{width:75%}.col-lg-8{width:66.66666667%}.col-lg-7{width:58.33333333%}.col-lg-6{width:50%}.col-lg-5{width:41.66666667%}.col-lg-4{width:33.33333333%}.col-lg-3{width:25%}.col-lg-2{width:16.66666667%}.col-lg-1{width:8.33333333%}.col-lg-pull-12{right:100%}.col-lg-pull-11{right:91.66666667%}.col-lg-pull-10{right:83.33333333%}.col-lg-pull-9{right:75%}.col-lg-pull-8{right:66.66666667%}.col-lg-pull-7{right:58.33333333%}.col-lg-pull-6{right:50%}.col-lg-pull-5{right:41.66666667%}.col-lg-pull-4{right:33.33333333%}.col-lg-pull-3{right:25%}.col-lg-pull-2{right:16.66666667%}.col-lg-pull-1{right:8.33333333%}.col-lg-pull-0{right:auto}.col-lg-push-12{left:100%}.col-lg-push-11{left:91.66666667%}.col-lg-push-10{left:83.33333333%}.col-lg-push-9{left:75%}.col-lg-push-8{left:66.66666667%}.col-lg-push-7{left:58.33333333%}.col-lg-push-6{left:50%}.col-lg-push-5{left:41.66666667%}.col-lg-push-4{left:33.33333333%}.col-lg-push-3{left:25%}.col-lg-push-2{left:16.66666667%}.col-lg-push-1{left:8.33333333%}.col-lg-push-0{left:auto}.col-lg-offset-12{margin-left:100%}.col-lg-offset-11{margin-left:91.66666667%}.col-lg-offset-10{margin-left:83.33333333%}.col-lg-offset-9{margin-left:75%}.col-lg-offset-8{margin-left:66.66666667%}.col-lg-offset-7{margin-left:58.33333333%}.col-lg-offset-6{margin-left:50%}.col-lg-offset-5{margin-left:41.66666667%}.col-lg-offset-4{margin-left:33.33333333%}.col-lg-offset-3{margin-left:25%}.col-lg-offset-2{margin-left:16.66666667%}.col-lg-offset-1{margin-left:8.33333333%}.col-lg-offset-0{margin-left:0}}.clearfix,.clearfix:after,.clearfix:before,.container-fluid:after,.container-fluid:before,.container:after,.container:before,.row:after,.row:before{content:" ";display:table}.clearfix:after,.container-fluid:after,.container:after,.row:after{clear:both}.center-block{display:block;margin-left:auto;margin-right:auto}.pull-right{float:right!important}.pull-left{float:left!important}*,:after,:before{-webkit-box-sizing:border-box;-moz-box-sizing:border-box;box-sizing:border-box}*{margin:0;padding:0}a{color:#fff}body{width:841px;margin:0 auto}.ebay-description{width:100%}.header{margin-bottom:0!important}.name h1{font-size:36px;color:#fff;background:#007dbb;position:relative;margin:0;z-index:9999;padding:30px 0}.name h1 span{font-weight:900}p+.contact{margin-top:30px}.row{margin-bottom:26px}.hero-details .price{border:4px solid #ccc;border-radius:4px;text-align:center;padding:40px 0;letter-spacing:0}.hero-details .price .selling-for{font-size:54px;font-weight:700;color:#424242;letter-spacing:-2px}.darkbg{background:#007dbb;padding:40px 30px}.details .darkbg li{list-style:none;padding:08px 20px;background:#007dbb;border-bottom:1px solid #000;font-size:14px;color:#fff}.details .darkbg li b{font-size:16px;color:#000;padding-right:5px}.redbg{padding-top:1px}.redbg li{list-style:none}.redbg li a:hover{border:2px solid #A9030B}.redbg li a{border:2px solid #ccc;color:#000;line-height:69px;display:block;margin:10px 5px}.compared-at span,.redbg li a span{color:#A9030B}.intro.row{background:#EAEAEA;padding:60px;color:#777}.intro.row h1{color:#B3060D;font-weight:100;margin-bottom:10px}.contact p.box,.galleries .contact p.box{padding:20px 0;margin-bottom:20px;font-size:22px;margin-top:15px;text-align:center;}.intro.row a{color:#333}.galleries .contact p.box{background:0 0;color:#ffffff;border:1px solid}.contact p.box{background:#fff;color:#444}.contact{margin-bottom:0;text-align:center}.condition{background:#017cba;color:#fff;text-align:center;font-weight:900;height:177px;border-radius:5px}.condition img{width:62px;margin-top:39px;margin-bottom:10px}.compared-at{margin-top:10px}.callout,.gallery{margin:0!important}.callout{background:#007dbb;padding:10px 30px;margin-bottom:04px!important}.profile{padding-top:08px}.Wrapper img{float: left;}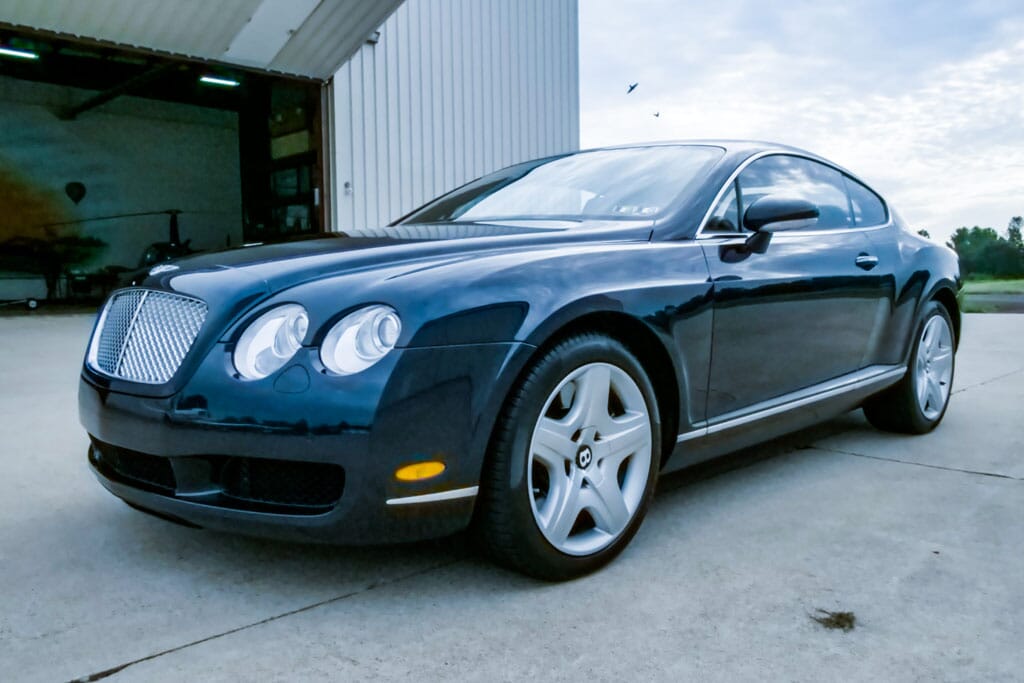 2006 Bentley Continental GT Coupe

Scroll Down for More Pictures
Make Bentley
Model Continental
Year 2006
VIN SCBCR63W66C039420
Exterior Blue
Interior Brown
Engine 6.0L V12
Transmission Automatic
Miles 39000
– Up For Sale is Our 2006 Bentley Continental GT Coupe
– 2006 MY Bentley GT Continental Coupe
– Twin-turbo W12 engine
– Breitling analog clock
– Multi-zone climate control
– Front & rear stabilizer bars
– 190-amp alternator
– 6-speed Tiptronic automatic transmission with paddle shifters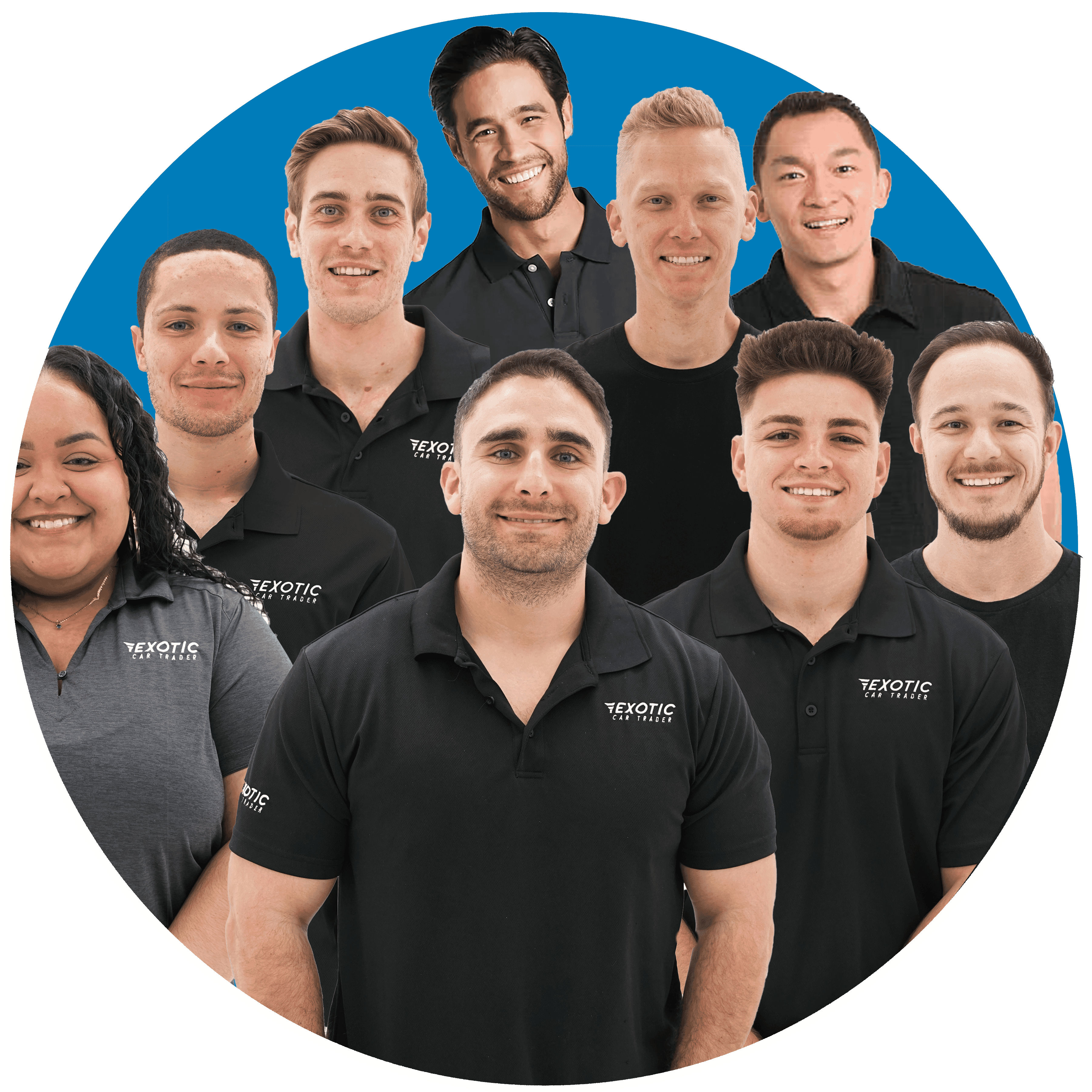 Hi, I'm Dan
Exotic Car Trader is a full service automotive group based in the heart of downtown Fort Lauderdale, Florida. We focus on aftermarket automobile customization, and the buying and selling of high-end luxury, exotic, and specialty vehicles. Feel free to call with any questions!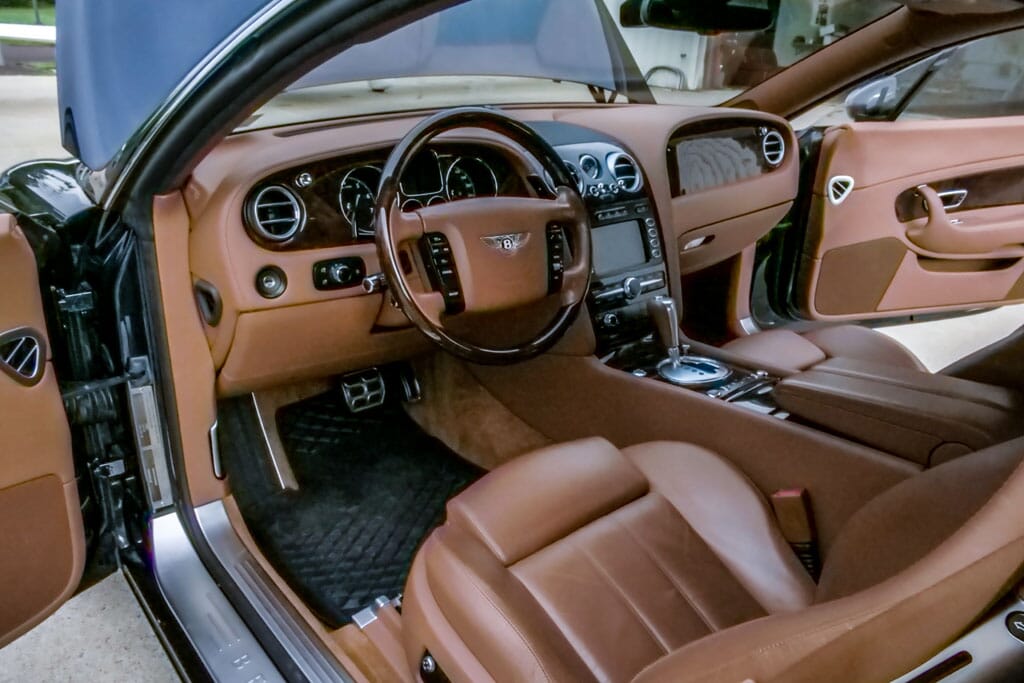 Own This For Only **$937 PER MONTH**
**$937 per month is based on sale price of $57999 where 6% sales tax is included. 2.99% APR Annual Percentage Rate, 75 month term with $5800 due at signing.

Get Approved at $937 Instantly
CLICK HERE