Description

@font-face {
font-display: optional;
font-family: "Market Sans";
font-style: normal;
font-weight: 400;
src: url(https://ir.ebaystatic.com/cr/v/c1/market-sans/v1.0/MarketSans-Regular-WebS.eot);
src: url(https://ir.ebaystatic.com/cr/v/c1/market-sans/v1.0/MarketSans-Regular-WebS.eot?#iefix) format('embedded-opentype'),url(https://ir.ebaystatic.com/cr/v/c1/market-sans/v1.0/MarketSans-Regular-WebS.woff2) format('woff2'),url(https://ir.ebaystatic.com/cr/v/c1/market-sans/v1.0/MarketSans-Regular-WebS.woff) format('woff'),url(https://ir.ebaystatic.com/cr/v/c1/market-sans/v1.0/MarketSans-Regular-WebS.ttf) format('truetype'),url(https://ir.ebaystatic.com/cr/v/c1/market-sans/v1.0/MarketSans-Regular-WebS.svg#MarketSans-Regular-WebS) format('svg')
}
.eb-post-container {
background-color: #fff;
font-family: 'Market Sans', sans-serif;
font-size: 0.9em;
}
.eb-post-container a {
color: #006efc;
}
.eb-post-container .title {
display: flex;
align-items: flex-end;
justify-content: space-between;
margin: 10px 0 10px 0;
}
.eb-post-container .title h2 {
font-size: 20px;
color: #151e27;
font-weight: normal;
margin: 0;
padding-right: 25px;
letter-spacing: 0;
white-space: nowrap;
}
.eb-post-container .title .heading-line {
height: 1px;
width: 100%;
background-color: #BABABA;
position: relative;
top: -10px;
}
.eb-post-container .content {
margin: 0 10px 10px 10px;
line-height: 20px;
}
.eb-post-container .content p {
margin: 0 !important;
}
.eb-post-separator {
height: 1px;
border-bottom: 1px solid #ccc;
}
.eb-post-photos a {
cursor: pointer;
}
.eb-post-photos img {
height: auto;
width: auto;
max-width: 100%;
max-height: 600px;
margin: 0 auto;
}
.eb-post-vehicle div {
padding: 10px 0;
margin: 0 auto;
}
.eb-post-vehicle-title {
border-bottom: 1px solid #ccc;
text-align: left;
}
.eb-post-vehicle-title span {
font-size: 1.6em;
font-weight: bold;
}
.eb-post-vehicle-overview {
padding: 0 !important;
width: 100%;
display: table;
}
.eb-post-vehicle-overview div {
float: left;
padding: 5px 0;
}
.eb-post-vehicle-overview div.overview-title {
text-align: left;
font-weight: bold;
width: 40%;
}
.eb-post-vehicle-overview div.overview-value {
text-align: left;
margin-left: 10px;
width: 50%;
}
.eb-post-mpg {
border: 1px solid #ccc;
border-radius: 5px;
width: 100%;
float: left;
overflow: auto;
padding: 0;
text-align: center;
margin: 10px auto !important;
}
.eb-post-mpg-details {
display: inline-block;
margin: 0 auto !important;
padding: 0 !important;
}
.eb-post-mpg-details div {
float: left;
}
.eb-post-mpg span {
font-size: 1.5em;
font-weight: bold;
}
.eb-post-small-silver-text {
font-size: 0.8em;
color: #bbb;
margin: 0 !important;
padding: 0 !important;
}
.clear-both {
clear: both;
width: 0;
height: 0;
margin: 0 !important;
padding: 0 !important;
}
.border-bottom {
padding-bottom: 10px;
margin-bottom: 10px;
margin-top: 10px;
}
.eb-post-logo {
width: 98%;
margin: 1%;
}
.eb-post-logo img {
max-width: 100%;
max-height: 150px;
}
.eb-post-phonetracking {
text-align: center;
width: 98%;
margin: 1%;
}
.eb-post-storelink {
text-align: center;
color: #006efc !important;
text-decoration: none !important;
font-weight: bold !important;
font-size: 14px line-height: 1.43;
display: inline-block;
}
.eb-post-viewallphotos:hover {
background: #00509d;
}
.eb-post-phonenumber {
width: 260px;
background-color: #3665f3;
padding: 10px 0 10px 0;
margin: 53px auto 0 auto;
}
.eb-post-phonenumber span {
height: 24px;
font-size: 20px;
text-align: center;
color: #ffffff;
}
.eb-post-phonenumber a {
height: 24px;
font-size: 20px;
text-align: center;
color: #ffffff;
text-decoration: none;
}
.eb-post-desc-btn {
margin-top: 30px;
}
.eb-post-photos {
width: 98%;
margin: 1%;
}
.eb-post-vehicle {
text-align: center;
margin: 11px;
}
.eb-post-viewallphotos-container {
text-align: center;
display: block;
width: 100%;
z-index: 9993;
margin-top: 10px;
}
.view-all-images {
display: none;
margin-top: 10px;
color: #3366cc;
text-align: center;
max-width: 640px;
}
.view-all-images a {
text-decoration: none;
width: 49%;
margin: 5px 0;
}
.vehicle-history-logo-img {
max-width:200px;
}
#vehicle-history-logo {
display: flex;
flex-direction: column;
align-items: center;
}
#div_vehicle_description {
position: relative;
}
.wordwrap {
white-space: pre-wrap; /* CSS3 */
white-space: -moz-pre-wrap; /* Firefox */
white-space: -pre-wrap; /* Opera pre 7 */
white-space: -o-pre-wrap; /* Opera 7 */
word-wrap: break-word; /* IE */
}
.overlay {
position: fixed;
top: 0;
bottom: 0;
left: 0;
right: 0;
background: rgba(0, 0, 0, 0.3);
transition: opacity 500ms;
visibility: hidden;
opacity: 0;
z-index: 9990;
}
.overlay:target {
visibility: visible;
opacity: 1;
}
.popup {
margin: 20px auto;
padding: 0;
background: #fff;
border-radius: 0;
width: 100%;
position: relative;
transition: all 5s ease-in-out;
}
.popup .close {
position: absolute;
top: 15px;
right: 15px;
transition: all 200ms;
font-size: 30px;
font-weight: bold;
text-decoration: none;
color: #333;
margin-top: -15px;
margin-right: -10px;
z-index: 9992;
display: none;
}
.popup .close:hover {
color: #06D85F;
}
.popup .content {
max-height: 30%;
overflow: auto;
}
#popupGallery {
visibility: visible;
opacity: 1;
background: none;
position: relative;
}
.contact-seller-box {
font-weight: bold;
}
/*
* Accordion
*/
/* Basic Accordion Styles */
.accordion {
width: 100%;
}
.accordion input[name='panel'] {
display: none;
}
.accordion label {
position: relative;
display: block;
padding: 10px;
border-bottom: 1px solid rgba(0, 0, 0, 0.15);
font-weight: bold;
cursor: pointer;
transition: all 0.4s cubic-bezier(0.865, 0.14, 0.095, 0.87);
}
.accordion label:after {
border-style: solid;
border-width: 1px 1px 0 0;
content: ";
display: inline-block;
height: 0.45em;
right: 1em;
position: absolute;
top: 1.1em;
transform: rotate(-45deg);
vertical-align: top;
width: 0.45em;
}
.accordion label:hover {
color: #fff;
background-color: #3665f3;
}
.accordion input:checked + label {
color: #fff;
background-color: #3665f3;
}
.accordion input:checked + label:after {
transform: rotate(135deg);
}
.accordion .accordion__content {
-webkit-transition: opacity 1s ease-out;
transition: height opacity 1s ease-out;
overflow: hidden;
opacity: 0;
height: 0;
position: relative;
padding: 0 10px;
border-bottom: 1px solid #ccc;
font-size: 0.9em;
}
input[name='panel']:checked ~ .accordion__content {
opacity: 1;
height: auto;
padding: 10px;
}
.vehicle-options {
-webkit-padding-start: 0;
margin-left: 16px;
}
.all-photos-container {
padding: 0 5px;
text-align: center;
}
.all-photos {
display: block;
height: auto;
width: auto;
max-width: 100%;
max-height: 600px;
margin: 5px auto;
}
.button-show-more-options {
display: none;
}
.contactus-desktop {
display: none;
}
.contactus-mobile {
display: block;
}
.call-dealer {
margin-bottom: 0;
}
.photo-gallery {
width: 100%;
}
.photo-gallery a {
text-decoration: none;
}
#slideshow {
position: relative;
width: 595px;
height: 450px;
margin: 20px auto 10em;
}
@media only screen and (max-width: 768px) {
#slideshow {
width: 100%;
height: auto;
margin: 10px auto;
}
}
#slideshow .command {
position: absolute;
top: 193px;
width: 26px;
height: 64px;
display: inline-flex;
flex-direction: column;
justify-content: center;
align-items: center;
background-color: rgba(255, 255, 255, 0.45);
}
@media only screen and (max-width: 768px) {
#slideshow .command {
position: absolute;
top: calc(75vw – 34px);
width: calc(50% – 2px);
height: 32px;
display: inline-flex;
flex-direction: column;
justify-content: center;
align-items: center;
border: solid 1px #333333;
background-color: rgba(255, 255, 255, 0.45);
}
}
#slideshow .command:hover {
cursor: pointer;
background-color: rgba(255, 255, 255, 0.8);
}
#slideshow .command > .command-icon {
border: solid #333333;
border-width: 0 3px 3px 0;
display: inline-block;
padding: 6px;
}
#slideshow .prev.command {
left: 0;
}
#slideshow .prev.command > .command-icon {
transform: rotate(135deg);
-webkit-transform: rotate(135deg);
margin-left: 6px;
}
#slideshow .next.command {
right: 0;
}
#slideshow .next.command > .command-icon {
transform: rotate(-45deg);
-webkit-transform: rotate(-45deg);
margin-right: 6px;
}
#slideshow .prev, #slideshow .next {
display: none;
z-index: 9;
}
#slideshow .container {
position: relative;
width: 595px;
height: 450px;
overflow: hidden;
}
@media only screen and (max-width: 768px) {
#slideshow .container {
width: 100%;
height: 75vw;
}
}
#slideshow .slider-placeholder {
position: absolute;
left: 0;
top: 0;
width: 2100%;
height: 450px;
font-size: 0;
white-space: nowrap;
display: flex;
}
#slideshow .slider-placeholder > .photo-container {
/*height: 450px;*/
width: 595px;
display: inline-flex;
flex-direction: column;
justify-content: center;
align-items: center;
overflow: hidden;
background: #ffffff;
}
#slideshow .slider-placeholder img {
display: block;
width: 100%;
max-height: none;
}
@media only screen and (max-width: 768px) {
#slideshow .slider-placeholder {
width: 2100vw;
height: 69vw;
}
#slideshow .slider-placeholder > img {
height: 75vw;
width: 100vw;
display: inline-block;
}
}
#slideshow .slider-placeholder {
-webkit-transition: all 1s;
-moz-transition: all 1s;
transition: all 1s;
}
.thumbnail-list {
position: relative;
top: 10px;
padding: 0;
margin: 0;
width: 100%;
overflow-x: hidden;
font-size: 0;
}
.thumbnail-list .thumbnail-list-wrapper {
white-space: nowrap;
overflow-x: visible;
-webkit-transition: all 1s;
-moz-transition: all 1s;
transition: all 1s;
display: flex;
flex-direction: row;
justify-content: center;
align-items: center;
}
@media only screen and (max-width: 768px) {
.thumbnail-list {
display: none;
}
}
.thumbnail-list .thumbnail-item {
display: inline-block;
}
.thumbnail-list .thumbnail {
display: inline-block;
padding: 0;
margin: 0;
list-style: none;
height: 80px;
width: 80px;
box-sizing: border-box;
border: 1px solid transparent;
}
.thumbnail-list .thumbnail-item {
margin-left: -1px;
}
.thumbnail-list .thumbnail-item:first-child {
margin-left: 0;
}
.thumbnail-list .thumbnail .photo-container {
width: 100%;
height: 59px;
display: flex;
flex-direction: column;
justify-content: center;
align-items: center;
overflow: hidden;
margin-top: 10px;
background: #ffffff;
}
.thumbnail-list .thumbnail img {
width: 100%;
display: block;
}
.thumbnail-list .thumbnail:hover {
border: 1px solid #006efc;
}
.thumbnail-list .link-btn {
display: inline-block;
background-color: transparent;
border: 1px solid #3366cc;
border-radius: 5px;
line-height: 20px;
margin-left: 5px;
padding: 10px;
text-align: center;
text-decoration: none;
white-space: nowrap;
font-size: 12px;
}
.sl_anchor {
display: none;
}
.slide-status {
margin-top: 10px;
}
@media only screen and (max-width: 768px) {
.slide-status {
padding: 0;
}
}
.slide-status .current-page {
display: none;
margin-right: 6px;
}
.slide-status .sum {
margin-left: 6px;
}
.slide-status .statistic {
display: inline-block;
font-family: Roboto;
font-size: 12px;
font-weight: normal;
font-style: normal;
font-stretch: normal;
line-height: normal;
letter-spacing: normal;
color: #767676;
}
.slide-status .outer-link {
float: right;
color: #006efc;
font-size: 12px;
}
#slideshow .command {
display: none;
}
.sl_anchor:nth-of-type(1):checked ~ #slideshow .command-group1 {
display: inline-flex;
}
.sl_anchor:nth-of-type(1):checked ~ #slideshow .slider-placeholder {
transform: translateX(-0px);
}
@media only screen and (max-width: 768px) {
.sl_anchor:nth-of-type(1):checked ~ #slideshow .slider-placeholder {
transform: translateX(-0vw);
}
}
.sl_anchor:nth-of-type(1):checked ~ #slideshow .thumbnail-list .thumbnail-item:nth-of-type(1) .thumbnail {
border: 1px solid #006efc;
}
.sl_anchor:nth-of-type(1):checked ~ #slideshow .thumbnail-list .thumbnail-item:nth-of-type(1) .thumbnail .photo-container {
margin-top: 7px;
}
.sl_anchor:nth-of-type(1):checked ~ #slideshow .thumbnail-list.auto-scroll .thumbnail-list-wrapper {
margin-left: 0;
}
.sl_anchor:nth-of-type(1):checked ~ #slideshow .slide-status .current-page:nth-of-type(1) {
display: inline;
}
.sl_anchor:nth-of-type(2):checked ~ #slideshow .command-group2 {
display: inline-flex;
}
.sl_anchor:nth-of-type(2):checked ~ #slideshow .slider-placeholder {
transform: translateX(-595px);
}
@media only screen and (max-width: 768px) {
.sl_anchor:nth-of-type(2):checked ~ #slideshow .slider-placeholder {
transform: translateX(-100vw);
}
}
.sl_anchor:nth-of-type(2):checked ~ #slideshow .thumbnail-list .thumbnail-item:nth-of-type(2) .thumbnail {
border: 1px solid #006efc;
}
.sl_anchor:nth-of-type(2):checked ~ #slideshow .thumbnail-list .thumbnail-item:nth-of-type(2) .thumbnail .photo-container {
margin-top: 7px;
}
.sl_anchor:nth-of-type(2):checked ~ #slideshow .thumbnail-list.auto-scroll .thumbnail-list-wrapper {
margin-left: 0;
}
.sl_anchor:nth-of-type(2):checked ~ #slideshow .slide-status .current-page:nth-of-type(2) {
display: inline;
}
.sl_anchor:nth-of-type(3):checked ~ #slideshow .command-group3 {
display: inline-flex;
}
.sl_anchor:nth-of-type(3):checked ~ #slideshow .slider-placeholder {
transform: translateX(-1190px);
}
@media only screen and (max-width: 768px) {
.sl_anchor:nth-of-type(3):checked ~ #slideshow .slider-placeholder {
transform: translateX(-200vw);
}
}
.sl_anchor:nth-of-type(3):checked ~ #slideshow .thumbnail-list .thumbnail-item:nth-of-type(3) .thumbnail {
border: 1px solid #006efc;
}
.sl_anchor:nth-of-type(3):checked ~ #slideshow .thumbnail-list .thumbnail-item:nth-of-type(3) .thumbnail .photo-container {
margin-top: 7px;
}
.sl_anchor:nth-of-type(3):checked ~ #slideshow .thumbnail-list.auto-scroll .thumbnail-list-wrapper {
margin-left: 0;
}
.sl_anchor:nth-of-type(3):checked ~ #slideshow .slide-status .current-page:nth-of-type(3) {
display: inline;
}
.sl_anchor:nth-of-type(4):checked ~ #slideshow .command-group4 {
display: inline-flex;
}
.sl_anchor:nth-of-type(4):checked ~ #slideshow .slider-placeholder {
transform: translateX(-1785px);
}
@media only screen and (max-width: 768px) {
.sl_anchor:nth-of-type(4):checked ~ #slideshow .slider-placeholder {
transform: translateX(-300vw);
}
}
.sl_anchor:nth-of-type(4):checked ~ #slideshow .thumbnail-list .thumbnail-item:nth-of-type(4) .thumbnail {
border: 1px solid #006efc;
}
.sl_anchor:nth-of-type(4):checked ~ #slideshow .thumbnail-list .thumbnail-item:nth-of-type(4) .thumbnail .photo-container {
margin-top: 7px;
}
.sl_anchor:nth-of-type(4):checked ~ #slideshow .thumbnail-list.auto-scroll .thumbnail-list-wrapper {
margin-left: 0;
}
.sl_anchor:nth-of-type(4):checked ~ #slideshow .slide-status .current-page:nth-of-type(4) {
display: inline;
}
.sl_anchor:nth-of-type(5):checked ~ #slideshow .command-group5 {
display: inline-flex;
}
.sl_anchor:nth-of-type(5):checked ~ #slideshow .slider-placeholder {
transform: translateX(-2380px);
}
@media only screen and (max-width: 768px) {
.sl_anchor:nth-of-type(5):checked ~ #slideshow .slider-placeholder {
transform: translateX(-400vw);
}
}
.sl_anchor:nth-of-type(5):checked ~ #slideshow .thumbnail-list .thumbnail-item:nth-of-type(5) .thumbnail {
border: 1px solid #006efc;
}
.sl_anchor:nth-of-type(5):checked ~ #slideshow .thumbnail-list .thumbnail-item:nth-of-type(5) .thumbnail .photo-container {
margin-top: 7px;
}
.sl_anchor:nth-of-type(5):checked ~ #slideshow .thumbnail-list.auto-scroll .thumbnail-list-wrapper {
margin-left:
-40px
;
}
.sl_anchor:nth-of-type(5):checked ~ #slideshow .slide-status .current-page:nth-of-type(5) {
display: inline;
}
.sl_anchor:nth-of-type(6):checked ~ #slideshow .command-group6 {
display: inline-flex;
}
.sl_anchor:nth-of-type(6):checked ~ #slideshow .slider-placeholder {
transform: translateX(-2975px);
}
@media only screen and (max-width: 768px) {
.sl_anchor:nth-of-type(6):checked ~ #slideshow .slider-placeholder {
transform: translateX(-500vw);
}
}
.sl_anchor:nth-of-type(6):checked ~ #slideshow .thumbnail-list .thumbnail-item:nth-of-type(6) .thumbnail {
border: 1px solid #006efc;
}
.sl_anchor:nth-of-type(6):checked ~ #slideshow .thumbnail-list .thumbnail-item:nth-of-type(6) .thumbnail .photo-container {
margin-top: 7px;
}
.sl_anchor:nth-of-type(6):checked ~ #slideshow .thumbnail-list.auto-scroll .thumbnail-list-wrapper {
margin-left:
-120px
;
}
.sl_anchor:nth-of-type(6):checked ~ #slideshow .slide-status .current-page:nth-of-type(6) {
display: inline;
}
.sl_anchor:nth-of-type(7):checked ~ #slideshow .command-group7 {
display: inline-flex;
}
.sl_anchor:nth-of-type(7):checked ~ #slideshow .slider-placeholder {
transform: translateX(-3570px);
}
@media only screen and (max-width: 768px) {
.sl_anchor:nth-of-type(7):checked ~ #slideshow .slider-placeholder {
transform: translateX(-600vw);
}
}
.sl_anchor:nth-of-type(7):checked ~ #slideshow .thumbnail-list .thumbnail-item:nth-of-type(7) .thumbnail {
border: 1px solid #006efc;
}
.sl_anchor:nth-of-type(7):checked ~ #slideshow .thumbnail-list .thumbnail-item:nth-of-type(7) .thumbnail .photo-container {
margin-top: 7px;
}
.sl_anchor:nth-of-type(7):checked ~ #slideshow .thumbnail-list.auto-scroll .thumbnail-list-wrapper {
margin-left:
-200px
;
}
.sl_anchor:nth-of-type(7):checked ~ #slideshow .slide-status .current-page:nth-of-type(7) {
display: inline;
}
.sl_anchor:nth-of-type(8):checked ~ #slideshow .command-group8 {
display: inline-flex;
}
.sl_anchor:nth-of-type(8):checked ~ #slideshow .slider-placeholder {
transform: translateX(-4165px);
}
@media only screen and (max-width: 768px) {
.sl_anchor:nth-of-type(8):checked ~ #slideshow .slider-placeholder {
transform: translateX(-700vw);
}
}
.sl_anchor:nth-of-type(8):checked ~ #slideshow .thumbnail-list .thumbnail-item:nth-of-type(8) .thumbnail {
border: 1px solid #006efc;
}
.sl_anchor:nth-of-type(8):checked ~ #slideshow .thumbnail-list .thumbnail-item:nth-of-type(8) .thumbnail .photo-container {
margin-top: 7px;
}
.sl_anchor:nth-of-type(8):checked ~ #slideshow .thumbnail-list.auto-scroll .thumbnail-list-wrapper {
margin-left:
-280px
;
}
.sl_anchor:nth-of-type(8):checked ~ #slideshow .slide-status .current-page:nth-of-type(8) {
display: inline;
}
.sl_anchor:nth-of-type(9):checked ~ #slideshow .command-group9 {
display: inline-flex;
}
.sl_anchor:nth-of-type(9):checked ~ #slideshow .slider-placeholder {
transform: translateX(-4760px);
}
@media only screen and (max-width: 768px) {
.sl_anchor:nth-of-type(9):checked ~ #slideshow .slider-placeholder {
transform: translateX(-800vw);
}
}
.sl_anchor:nth-of-type(9):checked ~ #slideshow .thumbnail-list .thumbnail-item:nth-of-type(9) .thumbnail {
border: 1px solid #006efc;
}
.sl_anchor:nth-of-type(9):checked ~ #slideshow .thumbnail-list .thumbnail-item:nth-of-type(9) .thumbnail .photo-container {
margin-top: 7px;
}
.sl_anchor:nth-of-type(9):checked ~ #slideshow .thumbnail-list.auto-scroll .thumbnail-list-wrapper {
margin-left:
-360px
;
}
.sl_anchor:nth-of-type(9):checked ~ #slideshow .slide-status .current-page:nth-of-type(9) {
display: inline;
}
.sl_anchor:nth-of-type(10):checked ~ #slideshow .command-group10 {
display: inline-flex;
}
.sl_anchor:nth-of-type(10):checked ~ #slideshow .slider-placeholder {
transform: translateX(-5355px);
}
@media only screen and (max-width: 768px) {
.sl_anchor:nth-of-type(10):checked ~ #slideshow .slider-placeholder {
transform: translateX(-900vw);
}
}
.sl_anchor:nth-of-type(10):checked ~ #slideshow .thumbnail-list .thumbnail-item:nth-of-type(10) .thumbnail {
border: 1px solid #006efc;
}
.sl_anchor:nth-of-type(10):checked ~ #slideshow .thumbnail-list .thumbnail-item:nth-of-type(10) .thumbnail .photo-container {
margin-top: 7px;
}
.sl_anchor:nth-of-type(10):checked ~ #slideshow .thumbnail-list.auto-scroll .thumbnail-list-wrapper {
margin-left:
-440px
;
}
.sl_anchor:nth-of-type(10):checked ~ #slideshow .slide-status .current-page:nth-of-type(10) {
display: inline;
}
.sl_anchor:nth-of-type(11):checked ~ #slideshow .command-group11 {
display: inline-flex;
}
.sl_anchor:nth-of-type(11):checked ~ #slideshow .slider-placeholder {
transform: translateX(-5950px);
}
@media only screen and (max-width: 768px) {
.sl_anchor:nth-of-type(11):checked ~ #slideshow .slider-placeholder {
transform: translateX(-1000vw);
}
}
.sl_anchor:nth-of-type(11):checked ~ #slideshow .thumbnail-list .thumbnail-item:nth-of-type(11) .thumbnail {
border: 1px solid #006efc;
}
.sl_anchor:nth-of-type(11):checked ~ #slideshow .thumbnail-list .thumbnail-item:nth-of-type(11) .thumbnail .photo-container {
margin-top: 7px;
}
.sl_anchor:nth-of-type(11):checked ~ #slideshow .thumbnail-list.auto-scroll .thumbnail-list-wrapper {
margin-left:
-520px
;
}
.sl_anchor:nth-of-type(11):checked ~ #slideshow .slide-status .current-page:nth-of-type(11) {
display: inline;
}
.sl_anchor:nth-of-type(12):checked ~ #slideshow .command-group12 {
display: inline-flex;
}
.sl_anchor:nth-of-type(12):checked ~ #slideshow .slider-placeholder {
transform: translateX(-6545px);
}
@media only screen and (max-width: 768px) {
.sl_anchor:nth-of-type(12):checked ~ #slideshow .slider-placeholder {
transform: translateX(-1100vw);
}
}
.sl_anchor:nth-of-type(12):checked ~ #slideshow .thumbnail-list .thumbnail-item:nth-of-type(12) .thumbnail {
border: 1px solid #006efc;
}
.sl_anchor:nth-of-type(12):checked ~ #slideshow .thumbnail-list .thumbnail-item:nth-of-type(12) .thumbnail .photo-container {
margin-top: 7px;
}
.sl_anchor:nth-of-type(12):checked ~ #slideshow .thumbnail-list.auto-scroll .thumbnail-list-wrapper {
margin-left:
-600px
;
}
.sl_anchor:nth-of-type(12):checked ~ #slideshow .slide-status .current-page:nth-of-type(12) {
display: inline;
}
.sl_anchor:nth-of-type(13):checked ~ #slideshow .command-group13 {
display: inline-flex;
}
.sl_anchor:nth-of-type(13):checked ~ #slideshow .slider-placeholder {
transform: translateX(-7140px);
}
@media only screen and (max-width: 768px) {
.sl_anchor:nth-of-type(13):checked ~ #slideshow .slider-placeholder {
transform: translateX(-1200vw);
}
}
.sl_anchor:nth-of-type(13):checked ~ #slideshow .thumbnail-list .thumbnail-item:nth-of-type(13) .thumbnail {
border: 1px solid #006efc;
}
.sl_anchor:nth-of-type(13):checked ~ #slideshow .thumbnail-list .thumbnail-item:nth-of-type(13) .thumbnail .photo-container {
margin-top: 7px;
}
.sl_anchor:nth-of-type(13):checked ~ #slideshow .thumbnail-list.auto-scroll .thumbnail-list-wrapper {
margin-left:
-680px
;
}
.sl_anchor:nth-of-type(13):checked ~ #slideshow .slide-status .current-page:nth-of-type(13) {
display: inline;
}
.sl_anchor:nth-of-type(14):checked ~ #slideshow .command-group14 {
display: inline-flex;
}
.sl_anchor:nth-of-type(14):checked ~ #slideshow .slider-placeholder {
transform: translateX(-7735px);
}
@media only screen and (max-width: 768px) {
.sl_anchor:nth-of-type(14):checked ~ #slideshow .slider-placeholder {
transform: translateX(-1300vw);
}
}
.sl_anchor:nth-of-type(14):checked ~ #slideshow .thumbnail-list .thumbnail-item:nth-of-type(14) .thumbnail {
border: 1px solid #006efc;
}
.sl_anchor:nth-of-type(14):checked ~ #slideshow .thumbnail-list .thumbnail-item:nth-of-type(14) .thumbnail .photo-container {
margin-top: 7px;
}
.sl_anchor:nth-of-type(14):checked ~ #slideshow .thumbnail-list.auto-scroll .thumbnail-list-wrapper {
margin-left:
-760px
;
}
.sl_anchor:nth-of-type(14):checked ~ #slideshow .slide-status .current-page:nth-of-type(14) {
display: inline;
}
.sl_anchor:nth-of-type(15):checked ~ #slideshow .command-group15 {
display: inline-flex;
}
.sl_anchor:nth-of-type(15):checked ~ #slideshow .slider-placeholder {
transform: translateX(-8330px);
}
@media only screen and (max-width: 768px) {
.sl_anchor:nth-of-type(15):checked ~ #slideshow .slider-placeholder {
transform: translateX(-1400vw);
}
}
.sl_anchor:nth-of-type(15):checked ~ #slideshow .thumbnail-list .thumbnail-item:nth-of-type(15) .thumbnail {
border: 1px solid #006efc;
}
.sl_anchor:nth-of-type(15):checked ~ #slideshow .thumbnail-list .thumbnail-item:nth-of-type(15) .thumbnail .photo-container {
margin-top: 7px;
}
.sl_anchor:nth-of-type(15):checked ~ #slideshow .thumbnail-list.auto-scroll .thumbnail-list-wrapper {
margin-left:
-840px
;
}
.sl_anchor:nth-of-type(15):checked ~ #slideshow .slide-status .current-page:nth-of-type(15) {
display: inline;
}
.sl_anchor:nth-of-type(16):checked ~ #slideshow .command-group16 {
display: inline-flex;
}
.sl_anchor:nth-of-type(16):checked ~ #slideshow .slider-placeholder {
transform: translateX(-8925px);
}
@media only screen and (max-width: 768px) {
.sl_anchor:nth-of-type(16):checked ~ #slideshow .slider-placeholder {
transform: translateX(-1500vw);
}
}
.sl_anchor:nth-of-type(16):checked ~ #slideshow .thumbnail-list .thumbnail-item:nth-of-type(16) .thumbnail {
border: 1px solid #006efc;
}
.sl_anchor:nth-of-type(16):checked ~ #slideshow .thumbnail-list .thumbnail-item:nth-of-type(16) .thumbnail .photo-container {
margin-top: 7px;
}
.sl_anchor:nth-of-type(16):checked ~ #slideshow .thumbnail-list.auto-scroll .thumbnail-list-wrapper {
margin-left:
-920px
;
}
.sl_anchor:nth-of-type(16):checked ~ #slideshow .slide-status .current-page:nth-of-type(16) {
display: inline;
}
.sl_anchor:nth-of-type(17):checked ~ #slideshow .command-group17 {
display: inline-flex;
}
.sl_anchor:nth-of-type(17):checked ~ #slideshow .slider-placeholder {
transform: translateX(-9520px);
}
@media only screen and (max-width: 768px) {
.sl_anchor:nth-of-type(17):checked ~ #slideshow .slider-placeholder {
transform: translateX(-1600vw);
}
}
.sl_anchor:nth-of-type(17):checked ~ #slideshow .thumbnail-list .thumbnail-item:nth-of-type(17) .thumbnail {
border: 1px solid #006efc;
}
.sl_anchor:nth-of-type(17):checked ~ #slideshow .thumbnail-list .thumbnail-item:nth-of-type(17) .thumbnail .photo-container {
margin-top: 7px;
}
.sl_anchor:nth-of-type(17):checked ~ #slideshow .thumbnail-list.auto-scroll .thumbnail-list-wrapper {
margin-left:
-1000px
;
}
.sl_anchor:nth-of-type(17):checked ~ #slideshow .slide-status .current-page:nth-of-type(17) {
display: inline;
}
.sl_anchor:nth-of-type(18):checked ~ #slideshow .command-group18 {
display: inline-flex;
}
.sl_anchor:nth-of-type(18):checked ~ #slideshow .slider-placeholder {
transform: translateX(-10115px);
}
@media only screen and (max-width: 768px) {
.sl_anchor:nth-of-type(18):checked ~ #slideshow .slider-placeholder {
transform: translateX(-1700vw);
}
}
.sl_anchor:nth-of-type(18):checked ~ #slideshow .thumbnail-list .thumbnail-item:nth-of-type(18) .thumbnail {
border: 1px solid #006efc;
}
.sl_anchor:nth-of-type(18):checked ~ #slideshow .thumbnail-list .thumbnail-item:nth-of-type(18) .thumbnail .photo-container {
margin-top: 7px;
}
.sl_anchor:nth-of-type(18):checked ~ #slideshow .thumbnail-list.auto-scroll .thumbnail-list-wrapper {
margin-left:
-1080px
;
}
.sl_anchor:nth-of-type(18):checked ~ #slideshow .slide-status .current-page:nth-of-type(18) {
display: inline;
}
.sl_anchor:nth-of-type(19):checked ~ #slideshow .command-group19 {
display: inline-flex;
}
.sl_anchor:nth-of-type(19):checked ~ #slideshow .slider-placeholder {
transform: translateX(-10710px);
}
@media only screen and (max-width: 768px) {
.sl_anchor:nth-of-type(19):checked ~ #slideshow .slider-placeholder {
transform: translateX(-1800vw);
}
}
.sl_anchor:nth-of-type(19):checked ~ #slideshow .thumbnail-list .thumbnail-item:nth-of-type(19) .thumbnail {
border: 1px solid #006efc;
}
.sl_anchor:nth-of-type(19):checked ~ #slideshow .thumbnail-list .thumbnail-item:nth-of-type(19) .thumbnail .photo-container {
margin-top: 7px;
}
.sl_anchor:nth-of-type(19):checked ~ #slideshow .thumbnail-list.auto-scroll .thumbnail-list-wrapper {
margin-left:
-1160px
;
}
.sl_anchor:nth-of-type(19):checked ~ #slideshow .slide-status .current-page:nth-of-type(19) {
display: inline;
}
.sl_anchor:nth-of-type(20):checked ~ #slideshow .command-group20 {
display: inline-flex;
}
.sl_anchor:nth-of-type(20):checked ~ #slideshow .slider-placeholder {
transform: translateX(-11305px);
}
@media only screen and (max-width: 768px) {
.sl_anchor:nth-of-type(20):checked ~ #slideshow .slider-placeholder {
transform: translateX(-1900vw);
}
}
.sl_anchor:nth-of-type(20):checked ~ #slideshow .thumbnail-list .thumbnail-item:nth-of-type(20) .thumbnail {
border: 1px solid #006efc;
}
.sl_anchor:nth-of-type(20):checked ~ #slideshow .thumbnail-list .thumbnail-item:nth-of-type(20) .thumbnail .photo-container {
margin-top: 7px;
}
.sl_anchor:nth-of-type(20):checked ~ #slideshow .thumbnail-list.auto-scroll .thumbnail-list-wrapper {
margin-left:
-1240px
;
}
.sl_anchor:nth-of-type(20):checked ~ #slideshow .slide-status .current-page:nth-of-type(20) {
display: inline;
}
.sl_anchor:nth-of-type(21):checked ~ #slideshow .command-group21 {
display: inline-flex;
}
.sl_anchor:nth-of-type(21):checked ~ #slideshow .slider-placeholder {
transform: translateX(-11900px);
}
@media only screen and (max-width: 768px) {
.sl_anchor:nth-of-type(21):checked ~ #slideshow .slider-placeholder {
transform: translateX(-2000vw);
}
}
.sl_anchor:nth-of-type(21):checked ~ #slideshow .thumbnail-list .thumbnail-item:nth-of-type(21) .thumbnail {
border: 1px solid #006efc;
}
.sl_anchor:nth-of-type(21):checked ~ #slideshow .thumbnail-list .thumbnail-item:nth-of-type(21) .thumbnail .photo-container {
margin-top: 7px;
}
.sl_anchor:nth-of-type(21):checked ~ #slideshow .thumbnail-list.auto-scroll .thumbnail-list-wrapper {
margin-left:
-1320px
;
}
.sl_anchor:nth-of-type(21):checked ~ #slideshow .slide-status .current-page:nth-of-type(21) {
display: inline;
}
.lg-only, .sm-only, .lg-only-inline, .sm-only-inline {
display: none;
}
.cgg-blue {
color: #006efc;
}
.cgg-gray {
color: #767676;
}
a.cgg-btn {
border: 1px solid #000;
box-sizing: border-box;
font-size: .8rem;
margin-left: 3px;
text-align: center;
text-decoration: none;
vertical-align: bottom;
background-color: #fff;
border-radius: 0;
display: inline-block;
max-width: 100%;
padding: 10px 5px;
}
.cgg-btn__cell {
color: #000;
-webkit-box-align: center;
align-items: center;
display: -webkit-box;
display: flex;
width: 100%;
-webkit-box-pack: center;
justify-content: center;
}
.cgg-btn__icon:last-child, .details__icon {
margin-left: 8px;
}
svg.cgg-btn__icon {
stroke-width: 0;
flex-shrink: 0;
height: 10px;
width: 9.75px;
}
.details__icon svg, svg.cgg-btn__icon {
fill: #000;
stroke: #000;
}
svg:not(:root) {
overflow: hidden;
}
.cgg-expandable {
position: relative;
}
.cgg-details {
-webkit-box-align: center;
align-items: center;
-webkit-box-sizing: border-box;
box-sizing: border-box;
color: #3665f3;
cursor: default;
list-style-position: inside;
list-style-type: none;
width: 100%;
position: absolute;
left: 0;
bottom: -30px;
text-align: center;
}
.cgg-details a {
text-decoration: none;
}
.cgg-details label {
cursor: pointer;
}
.cgg-details:hover {
color: #3665f3;
}
.cgg-details-icon-up, .cgg-details-icon-down {
margin-left: 8px;
}
.cgg-details-icon-up:not([hidden]), .cgg-details-icon-down:not([hidden]) {
background-repeat: no-repeat;
vertical-align: middle;
background-image: url(data:image/svg+xml;base64,PHN2ZyB4bWxucz0iaHR0cDovL3d3dy53My5vcmcvMjAwMC9zdmciIHhtbG5zOnhsaW5rPSJodHRwOi8vd3d3LnczLm9yZy8xOTk5L3hsaW5rIiB3aWR0aD0iMjEuNiIgaGVpZ2h0PSIxMi41OCIgdmlld0JveD0iMS4zNSA1LjcgMjEuNiAxMi41OCI+PHBhdGggZmlsbD0iIzM2NjVGMyIgZD0iTTEyLjE4NiAxOC4yODVjLS40NTEtLjAwOS0uODA5LS4xNjctMS4wNzUtLjQ0MWwtOS4zMzctOS42YTEuNTI3IDEuNTI3IDAgMCAxLS40MjQtLjk5OXYtLjEwOGMuMDE1LS4zODYuMTY2LS43NDEuNDI0LTEuMDA4LjU2LS41NzMgMS41MjktLjU3IDIuMDgyIDBsOC4yOTQgOC41MyA4LjI5Mi04LjUzMmMuNTU4LS41NyAxLjUyNi0uNTcgMi4wOCAwIC4yNjUuMjcuNDE2LjYyOS40MjggMS4wMXYuMDg3Yy0uMDEyLjM5MS0uMTY1Ljc1LS40MjcgMS4wMmwtOS4zMzMgOS42YTEuNDQzIDEuNDQzIDAgMCAxLTEuMDA0LjQ0MSIvPjwvc3ZnPg==);
height: 5.2px;
width: 9px;
background-size: 9px 5.2px;
}
.cgg-details-icon-up {
-webkit-transform: rotate(180deg);
transform: rotate(180deg);
}
.cgg-show-less {
height: 96px;
overflow: hidden;
display: block;
}
#chk_desc ~ div.cgg-show-more,
#chk_equip ~ div.cgg-show-more,
#chk_about ~ div.cgg-show-more,
#chk_term ~ div.cgg-show-more {
display: none;
}
#chk_desc + div label:before,
#chk_equip + div label:before,
#chk_about + div label:before,
#chk_term + div label:before {
content: 'Show more';
}
#chk_desc:checked + div label:before,
#chk_equip:checked + div label:before,
#chk_about:checked + div label:before,
#chk_term:checked + div label:before {
content: 'Show less';
}
#chk_desc + .cgg-details .cgg-details-icon-up,
#chk_equip + .cgg-details .cgg-details-icon-up,
#chk_about + .cgg-details .cgg-details-icon-up,
#chk_term + .cgg-details .cgg-details-icon-up {
display: none;
}
#chk_desc:checked + .cgg-details .cgg-details-icon-up,
#chk_equip:checked + .cgg-details .cgg-details-icon-up,
#chk_about:checked + .cgg-details .cgg-details-icon-up,
#chk_term:checked + .cgg-details .cgg-details-icon-up {
display: inline-block;
}
#chk_desc + .cgg-details .cgg-details-icon-down,
#chk_equip + .cgg-details .cgg-details-icon-down,
#chk_about + .cgg-details .cgg-details-icon-down,
#chk_term + .cgg-details .cgg-details-icon-down {
display: inline-block;
}
#chk_desc:checked + .cgg-details .cgg-details-icon-down,
#chk_equip:checked + .cgg-details .cgg-details-icon-down,
#chk_about:checked + .cgg-details .cgg-details-icon-down,
#chk_term:checked + .cgg-details .cgg-details-icon-down {
display: none;
}
#chk_desc:checked ~ div.cgg-show-less,
#chk_equip:checked ~ div.cgg-show-less,
#chk_about:checked ~ div.cgg-show-less,
#chk_term:checked ~ div.cgg-show-less {
display: none;
}
#chk_desc:checked ~ div.cgg-show-more,
#chk_equip:checked ~ div.cgg-show-more,
#chk_about:checked ~ div.cgg-show-more,
#chk_term:checked ~ div.cgg-show-more {
display: block;
}
.cgg-phone-num {
text-decoration: none;
color: #006efc;
font-weight: bold;
}
.separator {
display: none;
}
.mt-10 {
margin-top: 10px;
}
.mt-20 {
margin-top: 20px;
}
.mt-40 {
margin-top: 40px;
}
/* — MOBILE mode — */
@media only screen and (max-width: 768px) {
.eb-post-vehicle-title {
/*border-bottom: none;
border-top: 1px solid #ccc;*/
border: none;
padding-bottom: inherit;
}
.eb-post-container {
padding-bottom: 10px;
}
.eb-post-container:first-of-type {
padding-bottom: 0;
}
.eb-post-container .content {
margin: 0;
}
.eb-post-logo {
text-align: center;
}
.eb-post-phonetracking {
margin-top: 15px;
}
.eb-post-phonenumber {
margin-top: 10px;
}
.eb-post-photos {
margin: 1% 1% 10px 1%;
}
.eb-post-container .title .heading-line {
display: none;
}
.eb-post-viewallphotos-container {
margin-top: -20px;
}
.sm-only {
display: block;
}
.sm-only-inline {
display: inline-block;
}
.cgg-show-less.cgg-reverse {
height: auto;
overflow: auto;
}
.cgg-details {
width: 98%;
text-align: right;
}
.separator {
display: inherit;
margin-top: 20px;
color: #fff;
}
.mobi-no-bottom {
margin-bottom: 0;
padding-bottom: 0;
}
}
/* — DESKTOP mode — */
@media only screen and (min-width: 768px) {
.eb-post-container {
margin-bottom: 10px;
}
.eb-post-container .title {
margin: 30px 10px 10px 10px;
}
.eb-post-logo {
float: left;
width: 60%;
margin-right: 2%;
}
.eb-post-phonetracking {
text-align: center;
width: 35%;
float: left;
}
.eb-post-photos {
float: left;
width: 595px;
margin-right: 82px;
}
.eb-post-vehicle {
float: left;
width: 35%;
}
.view-all-images {
display: block !important;
}
#popupGallery {
visibility: hidden;
opacity: 0;
background: rgba(0, 0, 0, 0.3);
position: fixed;
}
.overlay:target {
visibility: visible !important;
opacity: 1 !important;
}
.popup {
margin: 70px auto;
padding: 30px 10px 0 10px;
border-radius: 5px;
width: 640px;
}
.popup .close {
display: block;
}
.contact-seller-box .eb-post-storelink {
display: inline-block;
margin: 0 30px;
}
.accordion {
display: table;
table-layout: fixed;
border-collapse: separate;
border-spacing: 10px;
}
.accordion label {
margin: 0 5px;
text-align: left;
cursor: default;
padding: 0;
border: none;
}
.accordion label:hover {
color: #000;
background-color: #fff;
}
.accordion input:checked + label {
color: #000;
background-color: #fff;
}
.accordion div {
display: table-cell;
border-right: 1px solid #ccc;
}
.accordion div:last-child {
border: none;
}
.accordion label:after {
content: ";
border: none;
}
.accordion input:checked + label:after {
content: ";
}
.accordion .accordion__content {
opacity: 1;
border: none;
padding: 0;
}
input[name='panel']:checked ~ .accordion__content {
padding: 0;
}
.vehicle-options .read-more-target {
opacity: 0;
max-height: 0;
font-size: 0;
margin: 0 !important;
transition: all .25s cubic-bezier(0, 1, 0.5, 1);
}
.button-show-more-options {
display: inline-block;
}
.vehicle-options .read-more-dots {
display: inline-block;
}
.contactus-desktop {
display: inline-block;
}
.contactus-mobile {
display: none;
}
.call-dealer {
display: none !important;
}
.read-more-trigger:not(.photo-trigger) {
display: none;
}
.read-more-dots {
display: none !important;
}
.read-more-target:not(.photo-target) {
opacity: 1 !important;
line-height: 18px !important;
font-size: inherit !important;
max-height: 999em !important;
}
.lg-only {
display: block
}
.lg-only-inline {
display: inline-block;
}
.eb-post-vehicle > div:first-child {
padding-bottom: 1.5em;
}
.eb-post-overview-container > div:first-child {
margin-top: 0.9em;
}
.desk-no-bottom {
margin-bottom: 0;
padding-bottom: 0;
}
}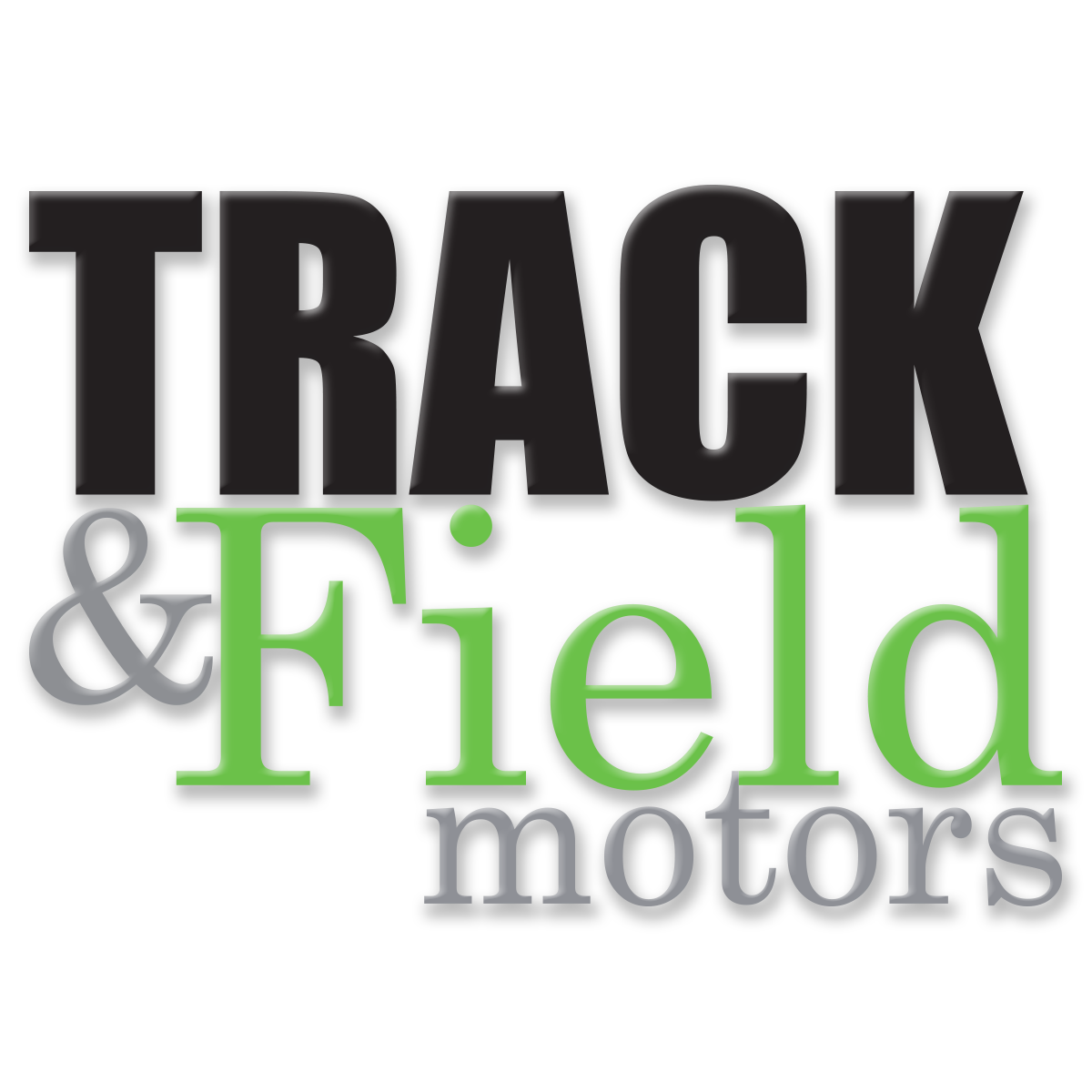 Vehicle Original VIN : 0000000000RUS0043
2010 ROSSION Q1
---
Vehicle Information
---
Type:

Used
Year:

2010
Make:

ROSSION
Model:

Q1
Trim:
Body Style:

COUPE
Stock

ROS043
Mileage:

23610
Engine Size:

3.O LITER TWIN TURBOCHARGED V6
Transmission:

MANUAL 6 SPEED
Exterior Color:

Gray
Interior Color:

Red
Vin:

0000000000RUS0043
Description
---
Twin-Turbocharged V6 with a 6 speed manual gearbox, this Rossion is ready to take your breath away. With it's carbon chassis, and F1 like handling, Rossion is one of the best choices for the track and your daily commute. Completely rebuilt Ford V6 by Rossion engineers then twin turbocharged V6 is not only reliable, but also powerful. Mated with 6 speed Getrag manual gearbox makes this Rossion Q1 even more fun to drive. 
The Rossion has a power-to-weight ratio of 487 bhp (494 PS; 363 kW)/ton. It reaches 0-60 mph (97 km/h) in 2.8 seconds,* a 0-100 mph (160 km/h) in 6.9 seconds,* and has a top speed of 195 mph (314 km/h).[3] The 14 mile (402 m) is reached in 11.2 seconds* at 134 mph (216 km/h). 
*manufacturer estimates based on climate conditions and driver capability.
 
---
Photos
---
WELCOME TO
TRACK & FIELD MOTORS

---

TRACK CARS TO TRUCKS, JEEPS TO JALOPIES, LET US HELP YOU EXPLORE YOUR PASSION FOR MOTORING. TRACK & FIELD IS DEDICATED TO FAMILY & FUN, WE HOPE YOU JOIN IN.
WE ARE A SPECIALIST BESPOKE DEALERSHIP, FEATURING HAND SELECTED VEHICLES THAT CELEBRATE OUR LOVE OF MOTORING.
IF YOU WOULD LIKE ASSISTANCE SELLING OR LOCATING A VEHICLE PLEASE REACH OUT TO US. WE WOULD LOVE TO HELP YOU.
 Marlow Miller

|

Dealer Principal

Marlow is a Wisconsin native with a passion for motorsports. Officially inducted by Ferrari SpA in 2012, Marlow spent 6 years with Ferrari as a General Manager and Motorsports director before creating Track and Field Motors for the love of motoring. Prior to Ferrari, Marlow had managed Mercedes Benz and Volkswagen dealerships, as well as working as a sales manager for the North American operations of Italjet and Benelli Motorcycles. Marlow has twin sons, Aston and Colt as well a daughter Geneva. When not at the office or the track, Marlow is most likely to be found in the woods, on the water, in the garage or on the ice playing hockey.
Marlow will most likely be the guy who answers the phone when you call.

 Janelle Weber

|

Dealer Principal

Janelle is an experienced appellate lawyer and federal litigator. She grew up in Lewiston, NY, near Buffalo.
After two stints as a federal law clerk and 10+ years as a partner at one of the largest law firms in Florida Janelle launched Manta Law in Tampa Florida. Focusing on Appellate, Business Litigation, IP, Defamation, TCPA & FDCPA cases. Janelle is admitted to practice law in Florida & New York.
Possessing a strong interest in international affairs, Janelle has lived, worked, & studied in Mexico & France. In her spare time, Janelle enjoys wakeboarding, creative writing and following Formula One racing and the Tampa Bay Lightning.
Janelle enjoys planning and sharing adventures with her children, Aston, Colt & Geneva.

 JOSH

|

PowerSports & Tech

 MARK

|

Motorcycle Customs
Transportation
---

We offer transportation services both local and long distance. While all transport fees are in addition to your bid or buy it now price, we work to find you a fair rate with a trusted carrier.
Financing
---

You have several financing choices when working with us. You are welcome to bring your own financing or have us assist.
Terms & Conditions
---
The following terms of sale apply to all of our sales.
Payment Methods:
Wire Transfers are the only acceptable form of payment. We do NOT accept under any circumstance Cashiers/Bank Checks, Personal/Business Checks, Bank Drafts, etc. Please contact us for details of finance and lease programs available and to apply. Please have all funds available for payment in full within a 3 day period and/or have financing arranged. The vehicle will only be released for delivery and/or shipping upon proof of valid and cleared funds in Track and Field Motors account. Feel free to call us for more information.
Deposit:
The successful high bidder will submit a $1,500 non-refundable deposit within 24 hours of the close of the auction to secure the vehicle. All vehicles remain available for sale until full payment or agreed upon deposit is received by Track and Field Motors. When a deposit is received, the vehicle is taken off the market and other buyers may be lost. All deposits are Non-refundable. Please do not place a deposit on any vehicle unless you intend to purchase the car. Deposits are generally only accepted if the seller deems it appropriate for the buyer to have additional time to arrange for funds availability, financing, inspection etc.
Payment of Balance Due:
The buyer agrees to pay remaining balance due (plus applicable fees and taxes) within 3 days of the close of the auction. The buyer agrees to pay remaining balance due including all applicable taxes and fees within 3 days of the purchase date. This includes the completion of any finance or lease contracts necessary for Track and Field Motors. to be funded in full for the vehicle purchase unless agreed upon by an authorized representative. All financial transactions are to be complete and Track and Field Motors fully funded before delivery and/or transportation of vehicle. All financial transactions must be completed before delivery of the vehicle.
Additional Fees and Taxes:
Out of state buyers are responsible for all state, county, city taxes and fees, as well as title/registration fees in the state that the vehicle will be registered. Florida Residents pay Palm Beach County (6.0%) sales tax on the final sale price of the vehicle. We do charge a $699.00 documentation fee on each retail sale which includes a temporary tag when applicable, motor vehicle documents and transfers and miscellaneous expenses including clerical fees, notary fees and Federal Express and US mail charges. This fee will not be discounted or waived under any circumstance. Buyers are responsible for all state, county and local taxes and fees as well as any registration and title fees applicable in and required by the state in which the buyer will register and title the vehicle. Buyer is responsible for any expenses, tax and fees should they export the car outside of the US. We may be required to collect sales tax for your state. Please contact dealer for details.
Shipping:
The buyer is responsible for all shipping charges. We will assist the buyer with finding a shipping company – call us at (561) 845-3838 for more information. We assume no responsibility for damages incurred after leaving our premises. Track and Field Motors. will NOT handle any arrangements for export outside the US . It is the purchaser's sole responsibility to handle all related details and transport of any vehicle to be exported. Track and Field Motors. can not be held responsible for any delays in shipping as it is beyond our control. If the vehicle is going to be shipped, full payment must be received before the vehicle is delivered to the shipping company.
Buyer's Inspection:
Every effort has been made to accurately and fairly describe this vehicle to you. Track and Field Motors has tried to disclose all information known about this vehicle for auction. Please be advised that used vehicles will have typical scratches and dings inherent for their year and mechanical parts are subject to fail. Track and Field Motors is not responsible for any typographical errors of any kind in the description of this or any advertised vehicle being represented or advertised for sale. Buyers are to expect that NOT all used vehicles will be provided with full sets of keys, books/owners manuals, CD magazines, Navigation Discs, floor mats or the like, NOR will all cars be accompanied by detailed service records etc. Track and Field Motors. will not be held responsible to provide any additional items other than represented as with the car unless detailed in writing by an authorized representative. Track and Field Motors welcomes and recommends a buyer's inspection. If you plan to have a buyers inspection, please make sure you inspect the vehicle prior to the auction ending. Buyer is responsible for any inspection charges and fees.
Warranty:
Unless otherwise stated in the vehicle description, this vehicle is being sold "As-Is, Where-Is". No representations or warranties are made by seller, nor are any representations or warranties relied upon by bidders in making bids. Manufacturer's warranties may still apply. Extended warranties may be available; please contact us for details.
---