Description

@font-face {
font-display: optional;
font-family: "Market Sans";
font-style: normal;
font-weight: 400;
src: url(https://ir.ebaystatic.com/cr/v/c1/market-sans/v1.0/MarketSans-Regular-WebS.eot);
src: url(https://ir.ebaystatic.com/cr/v/c1/market-sans/v1.0/MarketSans-Regular-WebS.eot?#iefix) format('embedded-opentype'),url(https://ir.ebaystatic.com/cr/v/c1/market-sans/v1.0/MarketSans-Regular-WebS.woff2) format('woff2'),url(https://ir.ebaystatic.com/cr/v/c1/market-sans/v1.0/MarketSans-Regular-WebS.woff) format('woff'),url(https://ir.ebaystatic.com/cr/v/c1/market-sans/v1.0/MarketSans-Regular-WebS.ttf) format('truetype'),url(https://ir.ebaystatic.com/cr/v/c1/market-sans/v1.0/MarketSans-Regular-WebS.svg#MarketSans-Regular-WebS) format('svg')
}
.eb-post-container {
background-color: #fff;
font-family: 'Market Sans', sans-serif;
font-size: 0.9em;
}
.eb-post-container a {
color: #006efc;
}
.eb-post-container .title {
display: flex;
align-items: flex-end;
justify-content: space-between;
margin: 10px 0 10px 0;
}
.eb-post-container .title h2 {
font-size: 20px;
color: #151e27;
font-weight: normal;
margin: 0;
padding-right: 25px;
letter-spacing: 0;
white-space: nowrap;
}
.eb-post-container .title .heading-line {
height: 1px;
width: 100%;
background-color: #BABABA;
position: relative;
top: -10px;
}
.eb-post-container .content {
margin: 0 10px 10px 10px;
line-height: 20px;
}
.eb-post-container .content p {
margin: 0 !important;
}
.eb-post-separator {
height: 1px;
border-bottom: 1px solid #ccc;
}
.eb-post-photos a {
cursor: pointer;
}
.eb-post-photos img {
height: auto;
width: auto;
max-width: 100%;
max-height: 600px;
margin: 0 auto;
}
.eb-post-vehicle div {
padding: 10px 0;
margin: 0 auto;
}
.eb-post-vehicle-title {
border-bottom: 1px solid #ccc;
text-align: left;
}
.eb-post-vehicle-title span {
font-size: 1.6em;
font-weight: bold;
}
.eb-post-vehicle-overview {
padding: 0 !important;
width: 100%;
display: table;
}
.eb-post-vehicle-overview div {
float: left;
padding: 5px 0;
}
.eb-post-vehicle-overview div.overview-title {
text-align: left;
font-weight: bold;
width: 40%;
}
.eb-post-vehicle-overview div.overview-value {
text-align: left;
margin-left: 10px;
width: 50%;
}
.eb-post-mpg {
border: 1px solid #ccc;
border-radius: 5px;
width: 100%;
float: left;
overflow: auto;
padding: 0;
text-align: center;
margin: 10px auto !important;
}
.eb-post-mpg-details {
display: inline-block;
margin: 0 auto !important;
padding: 0 !important;
}
.eb-post-mpg-details div {
float: left;
}
.eb-post-mpg span {
font-size: 1.5em;
font-weight: bold;
}
.eb-post-small-silver-text {
font-size: 0.8em;
color: #bbb;
margin: 0 !important;
padding: 0 !important;
}
.clear-both {
clear: both;
width: 0;
height: 0;
margin: 0 !important;
padding: 0 !important;
}
.border-bottom {
padding-bottom: 10px;
margin-bottom: 10px;
margin-top: 10px;
}
.eb-post-logo {
width: 98%;
margin: 1%;
}
.eb-post-logo img {
max-width: 100%;
max-height: 150px;
}
.eb-post-phonetracking {
text-align: center;
width: 98%;
margin: 1%;
}
.eb-post-storelink {
text-align: center;
color: #006efc !important;
text-decoration: none !important;
font-weight: bold !important;
font-size: 14px line-height: 1.43;
display: inline-block;
}
.eb-post-viewallphotos:hover {
background: #00509d;
}
.eb-post-phonenumber {
width: 260px;
background-color: #3665f3;
padding: 10px 0 10px 0;
margin: 53px auto 0 auto;
}
.eb-post-phonenumber span {
height: 24px;
font-size: 20px;
text-align: center;
color: #ffffff;
}
.eb-post-phonenumber a {
height: 24px;
font-size: 20px;
text-align: center;
color: #ffffff;
text-decoration: none;
}
.eb-post-desc-btn {
margin-top: 30px;
}
.eb-post-photos {
width: 98%;
margin: 1%;
}
.eb-post-vehicle {
text-align: center;
margin: 11px;
}
.eb-post-viewallphotos-container {
text-align: center;
display: block;
width: 100%;
z-index: 9993;
margin-top: 10px;
}
.view-all-images {
display: none;
margin-top: 10px;
color: #3366cc;
text-align: center;
max-width: 640px;
}
.view-all-images a {
text-decoration: none;
width: 49%;
margin: 5px 0;
}
.vehicle-history-logo-img {
max-width:200px;
}
#vehicle-history-logo {
display: flex;
flex-direction: column;
align-items: center;
}
#div_vehicle_description {
position: relative;
}
.wordwrap {
white-space: pre-wrap; /* CSS3 */
white-space: -moz-pre-wrap; /* Firefox */
white-space: -pre-wrap; /* Opera pre 7 */
white-space: -o-pre-wrap; /* Opera 7 */
word-wrap: break-word; /* IE */
}
.overlay {
position: fixed;
top: 0;
bottom: 0;
left: 0;
right: 0;
background: rgba(0, 0, 0, 0.3);
transition: opacity 500ms;
visibility: hidden;
opacity: 0;
z-index: 9990;
}
.overlay:target {
visibility: visible;
opacity: 1;
}
.popup {
margin: 20px auto;
padding: 0;
background: #fff;
border-radius: 0;
width: 100%;
position: relative;
transition: all 5s ease-in-out;
}
.popup .close {
position: absolute;
top: 15px;
right: 15px;
transition: all 200ms;
font-size: 30px;
font-weight: bold;
text-decoration: none;
color: #333;
margin-top: -15px;
margin-right: -10px;
z-index: 9992;
display: none;
}
.popup .close:hover {
color: #06D85F;
}
.popup .content {
max-height: 30%;
overflow: auto;
}
#popupGallery {
visibility: visible;
opacity: 1;
background: none;
position: relative;
}
.contact-seller-box {
font-weight: bold;
}
/*
* Accordion
*/
/* Basic Accordion Styles */
.accordion {
width: 100%;
}
.accordion input[name='panel'] {
display: none;
}
.accordion label {
position: relative;
display: block;
padding: 10px;
border-bottom: 1px solid rgba(0, 0, 0, 0.15);
font-weight: bold;
cursor: pointer;
transition: all 0.4s cubic-bezier(0.865, 0.14, 0.095, 0.87);
}
.accordion label:after {
border-style: solid;
border-width: 1px 1px 0 0;
content: ";
display: inline-block;
height: 0.45em;
right: 1em;
position: absolute;
top: 1.1em;
transform: rotate(-45deg);
vertical-align: top;
width: 0.45em;
}
.accordion label:hover {
color: #fff;
background-color: #3665f3;
}
.accordion input:checked + label {
color: #fff;
background-color: #3665f3;
}
.accordion input:checked + label:after {
transform: rotate(135deg);
}
.accordion .accordion__content {
-webkit-transition: opacity 1s ease-out;
transition: height opacity 1s ease-out;
overflow: hidden;
opacity: 0;
height: 0;
position: relative;
padding: 0 10px;
border-bottom: 1px solid #ccc;
font-size: 0.9em;
}
input[name='panel']:checked ~ .accordion__content {
opacity: 1;
height: auto;
padding: 10px;
}
.vehicle-options {
-webkit-padding-start: 0;
margin-left: 16px;
}
.all-photos-container {
padding: 0 5px;
text-align: center;
}
.all-photos {
display: block;
height: auto;
width: auto;
max-width: 100%;
max-height: 600px;
margin: 5px auto;
}
.button-show-more-options {
display: none;
}
.contactus-desktop {
display: none;
}
.contactus-mobile {
display: block;
}
.call-dealer {
margin-bottom: 0;
}
.photo-gallery {
width: 100%;
}
.photo-gallery a {
text-decoration: none;
}
#slideshow {
position: relative;
width: 595px;
height: 450px;
margin: 20px auto 10em;
}
@media only screen and (max-width: 768px) {
#slideshow {
width: 100%;
height: auto;
margin: 10px auto;
}
}
#slideshow .command {
position: absolute;
top: 193px;
width: 26px;
height: 64px;
display: inline-flex;
flex-direction: column;
justify-content: center;
align-items: center;
background-color: rgba(255, 255, 255, 0.45);
}
@media only screen and (max-width: 768px) {
#slideshow .command {
position: absolute;
top: calc(75vw – 34px);
width: calc(50% – 2px);
height: 32px;
display: inline-flex;
flex-direction: column;
justify-content: center;
align-items: center;
border: solid 1px #333333;
background-color: rgba(255, 255, 255, 0.45);
}
}
#slideshow .command:hover {
cursor: pointer;
background-color: rgba(255, 255, 255, 0.8);
}
#slideshow .command > .command-icon {
border: solid #333333;
border-width: 0 3px 3px 0;
display: inline-block;
padding: 6px;
}
#slideshow .prev.command {
left: 0;
}
#slideshow .prev.command > .command-icon {
transform: rotate(135deg);
-webkit-transform: rotate(135deg);
margin-left: 6px;
}
#slideshow .next.command {
right: 0;
}
#slideshow .next.command > .command-icon {
transform: rotate(-45deg);
-webkit-transform: rotate(-45deg);
margin-right: 6px;
}
#slideshow .prev, #slideshow .next {
display: none;
z-index: 9;
}
#slideshow .container {
position: relative;
width: 595px;
height: 450px;
overflow: hidden;
}
@media only screen and (max-width: 768px) {
#slideshow .container {
width: 100%;
height: 75vw;
}
}
#slideshow .slider-placeholder {
position: absolute;
left: 0;
top: 0;
width: 5200%;
height: 450px;
font-size: 0;
white-space: nowrap;
display: flex;
}
#slideshow .slider-placeholder > .photo-container {
/*height: 450px;*/
width: 595px;
display: inline-flex;
flex-direction: column;
justify-content: center;
align-items: center;
overflow: hidden;
background: #ffffff;
}
#slideshow .slider-placeholder img {
display: block;
width: 100%;
max-height: none;
}
@media only screen and (max-width: 768px) {
#slideshow .slider-placeholder {
width: 5200vw;
height: 69vw;
}
#slideshow .slider-placeholder > img {
height: 75vw;
width: 100vw;
display: inline-block;
}
}
#slideshow .slider-placeholder {
-webkit-transition: all 1s;
-moz-transition: all 1s;
transition: all 1s;
}
.thumbnail-list {
position: relative;
top: 10px;
padding: 0;
margin: 0;
width: 100%;
overflow-x: hidden;
font-size: 0;
}
.thumbnail-list .thumbnail-list-wrapper {
white-space: nowrap;
overflow-x: visible;
-webkit-transition: all 1s;
-moz-transition: all 1s;
transition: all 1s;
display: flex;
flex-direction: row;
justify-content: center;
align-items: center;
}
@media only screen and (max-width: 768px) {
.thumbnail-list {
display: none;
}
}
.thumbnail-list .thumbnail-item {
display: inline-block;
}
.thumbnail-list .thumbnail {
display: inline-block;
padding: 0;
margin: 0;
list-style: none;
height: 80px;
width: 80px;
box-sizing: border-box;
border: 1px solid transparent;
}
.thumbnail-list .thumbnail-item {
margin-left: -1px;
}
.thumbnail-list .thumbnail-item:first-child {
margin-left: 0;
}
.thumbnail-list .thumbnail .photo-container {
width: 100%;
height: 59px;
display: flex;
flex-direction: column;
justify-content: center;
align-items: center;
overflow: hidden;
margin-top: 10px;
background: #ffffff;
}
.thumbnail-list .thumbnail img {
width: 100%;
display: block;
}
.thumbnail-list .thumbnail:hover {
border: 1px solid #006efc;
}
.thumbnail-list .link-btn {
display: inline-block;
background-color: transparent;
border: 1px solid #3366cc;
border-radius: 5px;
line-height: 20px;
margin-left: 5px;
padding: 10px;
text-align: center;
text-decoration: none;
white-space: nowrap;
font-size: 12px;
}
.sl_anchor {
display: none;
}
.slide-status {
margin-top: 10px;
}
@media only screen and (max-width: 768px) {
.slide-status {
padding: 0;
}
}
.slide-status .current-page {
display: none;
margin-right: 6px;
}
.slide-status .sum {
margin-left: 6px;
}
.slide-status .statistic {
display: inline-block;
font-family: Roboto;
font-size: 12px;
font-weight: normal;
font-style: normal;
font-stretch: normal;
line-height: normal;
letter-spacing: normal;
color: #767676;
}
.slide-status .outer-link {
float: right;
color: #006efc;
font-size: 12px;
}
#slideshow .command {
display: none;
}
.sl_anchor:nth-of-type(1):checked ~ #slideshow .command-group1 {
display: inline-flex;
}
.sl_anchor:nth-of-type(1):checked ~ #slideshow .slider-placeholder {
transform: translateX(-0px);
}
@media only screen and (max-width: 768px) {
.sl_anchor:nth-of-type(1):checked ~ #slideshow .slider-placeholder {
transform: translateX(-0vw);
}
}
.sl_anchor:nth-of-type(1):checked ~ #slideshow .thumbnail-list .thumbnail-item:nth-of-type(1) .thumbnail {
border: 1px solid #006efc;
}
.sl_anchor:nth-of-type(1):checked ~ #slideshow .thumbnail-list .thumbnail-item:nth-of-type(1) .thumbnail .photo-container {
margin-top: 7px;
}
.sl_anchor:nth-of-type(1):checked ~ #slideshow .thumbnail-list.auto-scroll .thumbnail-list-wrapper {
margin-left: 0;
}
.sl_anchor:nth-of-type(1):checked ~ #slideshow .slide-status .current-page:nth-of-type(1) {
display: inline;
}
.sl_anchor:nth-of-type(2):checked ~ #slideshow .command-group2 {
display: inline-flex;
}
.sl_anchor:nth-of-type(2):checked ~ #slideshow .slider-placeholder {
transform: translateX(-595px);
}
@media only screen and (max-width: 768px) {
.sl_anchor:nth-of-type(2):checked ~ #slideshow .slider-placeholder {
transform: translateX(-100vw);
}
}
.sl_anchor:nth-of-type(2):checked ~ #slideshow .thumbnail-list .thumbnail-item:nth-of-type(2) .thumbnail {
border: 1px solid #006efc;
}
.sl_anchor:nth-of-type(2):checked ~ #slideshow .thumbnail-list .thumbnail-item:nth-of-type(2) .thumbnail .photo-container {
margin-top: 7px;
}
.sl_anchor:nth-of-type(2):checked ~ #slideshow .thumbnail-list.auto-scroll .thumbnail-list-wrapper {
margin-left: 0;
}
.sl_anchor:nth-of-type(2):checked ~ #slideshow .slide-status .current-page:nth-of-type(2) {
display: inline;
}
.sl_anchor:nth-of-type(3):checked ~ #slideshow .command-group3 {
display: inline-flex;
}
.sl_anchor:nth-of-type(3):checked ~ #slideshow .slider-placeholder {
transform: translateX(-1190px);
}
@media only screen and (max-width: 768px) {
.sl_anchor:nth-of-type(3):checked ~ #slideshow .slider-placeholder {
transform: translateX(-200vw);
}
}
.sl_anchor:nth-of-type(3):checked ~ #slideshow .thumbnail-list .thumbnail-item:nth-of-type(3) .thumbnail {
border: 1px solid #006efc;
}
.sl_anchor:nth-of-type(3):checked ~ #slideshow .thumbnail-list .thumbnail-item:nth-of-type(3) .thumbnail .photo-container {
margin-top: 7px;
}
.sl_anchor:nth-of-type(3):checked ~ #slideshow .thumbnail-list.auto-scroll .thumbnail-list-wrapper {
margin-left: 0;
}
.sl_anchor:nth-of-type(3):checked ~ #slideshow .slide-status .current-page:nth-of-type(3) {
display: inline;
}
.sl_anchor:nth-of-type(4):checked ~ #slideshow .command-group4 {
display: inline-flex;
}
.sl_anchor:nth-of-type(4):checked ~ #slideshow .slider-placeholder {
transform: translateX(-1785px);
}
@media only screen and (max-width: 768px) {
.sl_anchor:nth-of-type(4):checked ~ #slideshow .slider-placeholder {
transform: translateX(-300vw);
}
}
.sl_anchor:nth-of-type(4):checked ~ #slideshow .thumbnail-list .thumbnail-item:nth-of-type(4) .thumbnail {
border: 1px solid #006efc;
}
.sl_anchor:nth-of-type(4):checked ~ #slideshow .thumbnail-list .thumbnail-item:nth-of-type(4) .thumbnail .photo-container {
margin-top: 7px;
}
.sl_anchor:nth-of-type(4):checked ~ #slideshow .thumbnail-list.auto-scroll .thumbnail-list-wrapper {
margin-left: 0;
}
.sl_anchor:nth-of-type(4):checked ~ #slideshow .slide-status .current-page:nth-of-type(4) {
display: inline;
}
.sl_anchor:nth-of-type(5):checked ~ #slideshow .command-group5 {
display: inline-flex;
}
.sl_anchor:nth-of-type(5):checked ~ #slideshow .slider-placeholder {
transform: translateX(-2380px);
}
@media only screen and (max-width: 768px) {
.sl_anchor:nth-of-type(5):checked ~ #slideshow .slider-placeholder {
transform: translateX(-400vw);
}
}
.sl_anchor:nth-of-type(5):checked ~ #slideshow .thumbnail-list .thumbnail-item:nth-of-type(5) .thumbnail {
border: 1px solid #006efc;
}
.sl_anchor:nth-of-type(5):checked ~ #slideshow .thumbnail-list .thumbnail-item:nth-of-type(5) .thumbnail .photo-container {
margin-top: 7px;
}
.sl_anchor:nth-of-type(5):checked ~ #slideshow .thumbnail-list.auto-scroll .thumbnail-list-wrapper {
margin-left:
-40px
;
}
.sl_anchor:nth-of-type(5):checked ~ #slideshow .slide-status .current-page:nth-of-type(5) {
display: inline;
}
.sl_anchor:nth-of-type(6):checked ~ #slideshow .command-group6 {
display: inline-flex;
}
.sl_anchor:nth-of-type(6):checked ~ #slideshow .slider-placeholder {
transform: translateX(-2975px);
}
@media only screen and (max-width: 768px) {
.sl_anchor:nth-of-type(6):checked ~ #slideshow .slider-placeholder {
transform: translateX(-500vw);
}
}
.sl_anchor:nth-of-type(6):checked ~ #slideshow .thumbnail-list .thumbnail-item:nth-of-type(6) .thumbnail {
border: 1px solid #006efc;
}
.sl_anchor:nth-of-type(6):checked ~ #slideshow .thumbnail-list .thumbnail-item:nth-of-type(6) .thumbnail .photo-container {
margin-top: 7px;
}
.sl_anchor:nth-of-type(6):checked ~ #slideshow .thumbnail-list.auto-scroll .thumbnail-list-wrapper {
margin-left:
-120px
;
}
.sl_anchor:nth-of-type(6):checked ~ #slideshow .slide-status .current-page:nth-of-type(6) {
display: inline;
}
.sl_anchor:nth-of-type(7):checked ~ #slideshow .command-group7 {
display: inline-flex;
}
.sl_anchor:nth-of-type(7):checked ~ #slideshow .slider-placeholder {
transform: translateX(-3570px);
}
@media only screen and (max-width: 768px) {
.sl_anchor:nth-of-type(7):checked ~ #slideshow .slider-placeholder {
transform: translateX(-600vw);
}
}
.sl_anchor:nth-of-type(7):checked ~ #slideshow .thumbnail-list .thumbnail-item:nth-of-type(7) .thumbnail {
border: 1px solid #006efc;
}
.sl_anchor:nth-of-type(7):checked ~ #slideshow .thumbnail-list .thumbnail-item:nth-of-type(7) .thumbnail .photo-container {
margin-top: 7px;
}
.sl_anchor:nth-of-type(7):checked ~ #slideshow .thumbnail-list.auto-scroll .thumbnail-list-wrapper {
margin-left:
-200px
;
}
.sl_anchor:nth-of-type(7):checked ~ #slideshow .slide-status .current-page:nth-of-type(7) {
display: inline;
}
.sl_anchor:nth-of-type(8):checked ~ #slideshow .command-group8 {
display: inline-flex;
}
.sl_anchor:nth-of-type(8):checked ~ #slideshow .slider-placeholder {
transform: translateX(-4165px);
}
@media only screen and (max-width: 768px) {
.sl_anchor:nth-of-type(8):checked ~ #slideshow .slider-placeholder {
transform: translateX(-700vw);
}
}
.sl_anchor:nth-of-type(8):checked ~ #slideshow .thumbnail-list .thumbnail-item:nth-of-type(8) .thumbnail {
border: 1px solid #006efc;
}
.sl_anchor:nth-of-type(8):checked ~ #slideshow .thumbnail-list .thumbnail-item:nth-of-type(8) .thumbnail .photo-container {
margin-top: 7px;
}
.sl_anchor:nth-of-type(8):checked ~ #slideshow .thumbnail-list.auto-scroll .thumbnail-list-wrapper {
margin-left:
-280px
;
}
.sl_anchor:nth-of-type(8):checked ~ #slideshow .slide-status .current-page:nth-of-type(8) {
display: inline;
}
.sl_anchor:nth-of-type(9):checked ~ #slideshow .command-group9 {
display: inline-flex;
}
.sl_anchor:nth-of-type(9):checked ~ #slideshow .slider-placeholder {
transform: translateX(-4760px);
}
@media only screen and (max-width: 768px) {
.sl_anchor:nth-of-type(9):checked ~ #slideshow .slider-placeholder {
transform: translateX(-800vw);
}
}
.sl_anchor:nth-of-type(9):checked ~ #slideshow .thumbnail-list .thumbnail-item:nth-of-type(9) .thumbnail {
border: 1px solid #006efc;
}
.sl_anchor:nth-of-type(9):checked ~ #slideshow .thumbnail-list .thumbnail-item:nth-of-type(9) .thumbnail .photo-container {
margin-top: 7px;
}
.sl_anchor:nth-of-type(9):checked ~ #slideshow .thumbnail-list.auto-scroll .thumbnail-list-wrapper {
margin-left:
-360px
;
}
.sl_anchor:nth-of-type(9):checked ~ #slideshow .slide-status .current-page:nth-of-type(9) {
display: inline;
}
.sl_anchor:nth-of-type(10):checked ~ #slideshow .command-group10 {
display: inline-flex;
}
.sl_anchor:nth-of-type(10):checked ~ #slideshow .slider-placeholder {
transform: translateX(-5355px);
}
@media only screen and (max-width: 768px) {
.sl_anchor:nth-of-type(10):checked ~ #slideshow .slider-placeholder {
transform: translateX(-900vw);
}
}
.sl_anchor:nth-of-type(10):checked ~ #slideshow .thumbnail-list .thumbnail-item:nth-of-type(10) .thumbnail {
border: 1px solid #006efc;
}
.sl_anchor:nth-of-type(10):checked ~ #slideshow .thumbnail-list .thumbnail-item:nth-of-type(10) .thumbnail .photo-container {
margin-top: 7px;
}
.sl_anchor:nth-of-type(10):checked ~ #slideshow .thumbnail-list.auto-scroll .thumbnail-list-wrapper {
margin-left:
-440px
;
}
.sl_anchor:nth-of-type(10):checked ~ #slideshow .slide-status .current-page:nth-of-type(10) {
display: inline;
}
.sl_anchor:nth-of-type(11):checked ~ #slideshow .command-group11 {
display: inline-flex;
}
.sl_anchor:nth-of-type(11):checked ~ #slideshow .slider-placeholder {
transform: translateX(-5950px);
}
@media only screen and (max-width: 768px) {
.sl_anchor:nth-of-type(11):checked ~ #slideshow .slider-placeholder {
transform: translateX(-1000vw);
}
}
.sl_anchor:nth-of-type(11):checked ~ #slideshow .thumbnail-list .thumbnail-item:nth-of-type(11) .thumbnail {
border: 1px solid #006efc;
}
.sl_anchor:nth-of-type(11):checked ~ #slideshow .thumbnail-list .thumbnail-item:nth-of-type(11) .thumbnail .photo-container {
margin-top: 7px;
}
.sl_anchor:nth-of-type(11):checked ~ #slideshow .thumbnail-list.auto-scroll .thumbnail-list-wrapper {
margin-left:
-520px
;
}
.sl_anchor:nth-of-type(11):checked ~ #slideshow .slide-status .current-page:nth-of-type(11) {
display: inline;
}
.sl_anchor:nth-of-type(12):checked ~ #slideshow .command-group12 {
display: inline-flex;
}
.sl_anchor:nth-of-type(12):checked ~ #slideshow .slider-placeholder {
transform: translateX(-6545px);
}
@media only screen and (max-width: 768px) {
.sl_anchor:nth-of-type(12):checked ~ #slideshow .slider-placeholder {
transform: translateX(-1100vw);
}
}
.sl_anchor:nth-of-type(12):checked ~ #slideshow .thumbnail-list .thumbnail-item:nth-of-type(12) .thumbnail {
border: 1px solid #006efc;
}
.sl_anchor:nth-of-type(12):checked ~ #slideshow .thumbnail-list .thumbnail-item:nth-of-type(12) .thumbnail .photo-container {
margin-top: 7px;
}
.sl_anchor:nth-of-type(12):checked ~ #slideshow .thumbnail-list.auto-scroll .thumbnail-list-wrapper {
margin-left:
-600px
;
}
.sl_anchor:nth-of-type(12):checked ~ #slideshow .slide-status .current-page:nth-of-type(12) {
display: inline;
}
.sl_anchor:nth-of-type(13):checked ~ #slideshow .command-group13 {
display: inline-flex;
}
.sl_anchor:nth-of-type(13):checked ~ #slideshow .slider-placeholder {
transform: translateX(-7140px);
}
@media only screen and (max-width: 768px) {
.sl_anchor:nth-of-type(13):checked ~ #slideshow .slider-placeholder {
transform: translateX(-1200vw);
}
}
.sl_anchor:nth-of-type(13):checked ~ #slideshow .thumbnail-list .thumbnail-item:nth-of-type(13) .thumbnail {
border: 1px solid #006efc;
}
.sl_anchor:nth-of-type(13):checked ~ #slideshow .thumbnail-list .thumbnail-item:nth-of-type(13) .thumbnail .photo-container {
margin-top: 7px;
}
.sl_anchor:nth-of-type(13):checked ~ #slideshow .thumbnail-list.auto-scroll .thumbnail-list-wrapper {
margin-left:
-680px
;
}
.sl_anchor:nth-of-type(13):checked ~ #slideshow .slide-status .current-page:nth-of-type(13) {
display: inline;
}
.sl_anchor:nth-of-type(14):checked ~ #slideshow .command-group14 {
display: inline-flex;
}
.sl_anchor:nth-of-type(14):checked ~ #slideshow .slider-placeholder {
transform: translateX(-7735px);
}
@media only screen and (max-width: 768px) {
.sl_anchor:nth-of-type(14):checked ~ #slideshow .slider-placeholder {
transform: translateX(-1300vw);
}
}
.sl_anchor:nth-of-type(14):checked ~ #slideshow .thumbnail-list .thumbnail-item:nth-of-type(14) .thumbnail {
border: 1px solid #006efc;
}
.sl_anchor:nth-of-type(14):checked ~ #slideshow .thumbnail-list .thumbnail-item:nth-of-type(14) .thumbnail .photo-container {
margin-top: 7px;
}
.sl_anchor:nth-of-type(14):checked ~ #slideshow .thumbnail-list.auto-scroll .thumbnail-list-wrapper {
margin-left:
-760px
;
}
.sl_anchor:nth-of-type(14):checked ~ #slideshow .slide-status .current-page:nth-of-type(14) {
display: inline;
}
.sl_anchor:nth-of-type(15):checked ~ #slideshow .command-group15 {
display: inline-flex;
}
.sl_anchor:nth-of-type(15):checked ~ #slideshow .slider-placeholder {
transform: translateX(-8330px);
}
@media only screen and (max-width: 768px) {
.sl_anchor:nth-of-type(15):checked ~ #slideshow .slider-placeholder {
transform: translateX(-1400vw);
}
}
.sl_anchor:nth-of-type(15):checked ~ #slideshow .thumbnail-list .thumbnail-item:nth-of-type(15) .thumbnail {
border: 1px solid #006efc;
}
.sl_anchor:nth-of-type(15):checked ~ #slideshow .thumbnail-list .thumbnail-item:nth-of-type(15) .thumbnail .photo-container {
margin-top: 7px;
}
.sl_anchor:nth-of-type(15):checked ~ #slideshow .thumbnail-list.auto-scroll .thumbnail-list-wrapper {
margin-left:
-840px
;
}
.sl_anchor:nth-of-type(15):checked ~ #slideshow .slide-status .current-page:nth-of-type(15) {
display: inline;
}
.sl_anchor:nth-of-type(16):checked ~ #slideshow .command-group16 {
display: inline-flex;
}
.sl_anchor:nth-of-type(16):checked ~ #slideshow .slider-placeholder {
transform: translateX(-8925px);
}
@media only screen and (max-width: 768px) {
.sl_anchor:nth-of-type(16):checked ~ #slideshow .slider-placeholder {
transform: translateX(-1500vw);
}
}
.sl_anchor:nth-of-type(16):checked ~ #slideshow .thumbnail-list .thumbnail-item:nth-of-type(16) .thumbnail {
border: 1px solid #006efc;
}
.sl_anchor:nth-of-type(16):checked ~ #slideshow .thumbnail-list .thumbnail-item:nth-of-type(16) .thumbnail .photo-container {
margin-top: 7px;
}
.sl_anchor:nth-of-type(16):checked ~ #slideshow .thumbnail-list.auto-scroll .thumbnail-list-wrapper {
margin-left:
-920px
;
}
.sl_anchor:nth-of-type(16):checked ~ #slideshow .slide-status .current-page:nth-of-type(16) {
display: inline;
}
.sl_anchor:nth-of-type(17):checked ~ #slideshow .command-group17 {
display: inline-flex;
}
.sl_anchor:nth-of-type(17):checked ~ #slideshow .slider-placeholder {
transform: translateX(-9520px);
}
@media only screen and (max-width: 768px) {
.sl_anchor:nth-of-type(17):checked ~ #slideshow .slider-placeholder {
transform: translateX(-1600vw);
}
}
.sl_anchor:nth-of-type(17):checked ~ #slideshow .thumbnail-list .thumbnail-item:nth-of-type(17) .thumbnail {
border: 1px solid #006efc;
}
.sl_anchor:nth-of-type(17):checked ~ #slideshow .thumbnail-list .thumbnail-item:nth-of-type(17) .thumbnail .photo-container {
margin-top: 7px;
}
.sl_anchor:nth-of-type(17):checked ~ #slideshow .thumbnail-list.auto-scroll .thumbnail-list-wrapper {
margin-left:
-1000px
;
}
.sl_anchor:nth-of-type(17):checked ~ #slideshow .slide-status .current-page:nth-of-type(17) {
display: inline;
}
.sl_anchor:nth-of-type(18):checked ~ #slideshow .command-group18 {
display: inline-flex;
}
.sl_anchor:nth-of-type(18):checked ~ #slideshow .slider-placeholder {
transform: translateX(-10115px);
}
@media only screen and (max-width: 768px) {
.sl_anchor:nth-of-type(18):checked ~ #slideshow .slider-placeholder {
transform: translateX(-1700vw);
}
}
.sl_anchor:nth-of-type(18):checked ~ #slideshow .thumbnail-list .thumbnail-item:nth-of-type(18) .thumbnail {
border: 1px solid #006efc;
}
.sl_anchor:nth-of-type(18):checked ~ #slideshow .thumbnail-list .thumbnail-item:nth-of-type(18) .thumbnail .photo-container {
margin-top: 7px;
}
.sl_anchor:nth-of-type(18):checked ~ #slideshow .thumbnail-list.auto-scroll .thumbnail-list-wrapper {
margin-left:
-1080px
;
}
.sl_anchor:nth-of-type(18):checked ~ #slideshow .slide-status .current-page:nth-of-type(18) {
display: inline;
}
.sl_anchor:nth-of-type(19):checked ~ #slideshow .command-group19 {
display: inline-flex;
}
.sl_anchor:nth-of-type(19):checked ~ #slideshow .slider-placeholder {
transform: translateX(-10710px);
}
@media only screen and (max-width: 768px) {
.sl_anchor:nth-of-type(19):checked ~ #slideshow .slider-placeholder {
transform: translateX(-1800vw);
}
}
.sl_anchor:nth-of-type(19):checked ~ #slideshow .thumbnail-list .thumbnail-item:nth-of-type(19) .thumbnail {
border: 1px solid #006efc;
}
.sl_anchor:nth-of-type(19):checked ~ #slideshow .thumbnail-list .thumbnail-item:nth-of-type(19) .thumbnail .photo-container {
margin-top: 7px;
}
.sl_anchor:nth-of-type(19):checked ~ #slideshow .thumbnail-list.auto-scroll .thumbnail-list-wrapper {
margin-left:
-1160px
;
}
.sl_anchor:nth-of-type(19):checked ~ #slideshow .slide-status .current-page:nth-of-type(19) {
display: inline;
}
.sl_anchor:nth-of-type(20):checked ~ #slideshow .command-group20 {
display: inline-flex;
}
.sl_anchor:nth-of-type(20):checked ~ #slideshow .slider-placeholder {
transform: translateX(-11305px);
}
@media only screen and (max-width: 768px) {
.sl_anchor:nth-of-type(20):checked ~ #slideshow .slider-placeholder {
transform: translateX(-1900vw);
}
}
.sl_anchor:nth-of-type(20):checked ~ #slideshow .thumbnail-list .thumbnail-item:nth-of-type(20) .thumbnail {
border: 1px solid #006efc;
}
.sl_anchor:nth-of-type(20):checked ~ #slideshow .thumbnail-list .thumbnail-item:nth-of-type(20) .thumbnail .photo-container {
margin-top: 7px;
}
.sl_anchor:nth-of-type(20):checked ~ #slideshow .thumbnail-list.auto-scroll .thumbnail-list-wrapper {
margin-left:
-1240px
;
}
.sl_anchor:nth-of-type(20):checked ~ #slideshow .slide-status .current-page:nth-of-type(20) {
display: inline;
}
.sl_anchor:nth-of-type(21):checked ~ #slideshow .command-group21 {
display: inline-flex;
}
.sl_anchor:nth-of-type(21):checked ~ #slideshow .slider-placeholder {
transform: translateX(-11900px);
}
@media only screen and (max-width: 768px) {
.sl_anchor:nth-of-type(21):checked ~ #slideshow .slider-placeholder {
transform: translateX(-2000vw);
}
}
.sl_anchor:nth-of-type(21):checked ~ #slideshow .thumbnail-list .thumbnail-item:nth-of-type(21) .thumbnail {
border: 1px solid #006efc;
}
.sl_anchor:nth-of-type(21):checked ~ #slideshow .thumbnail-list .thumbnail-item:nth-of-type(21) .thumbnail .photo-container {
margin-top: 7px;
}
.sl_anchor:nth-of-type(21):checked ~ #slideshow .thumbnail-list.auto-scroll .thumbnail-list-wrapper {
margin-left:
-1320px
;
}
.sl_anchor:nth-of-type(21):checked ~ #slideshow .slide-status .current-page:nth-of-type(21) {
display: inline;
}
.sl_anchor:nth-of-type(22):checked ~ #slideshow .command-group22 {
display: inline-flex;
}
.sl_anchor:nth-of-type(22):checked ~ #slideshow .slider-placeholder {
transform: translateX(-12495px);
}
@media only screen and (max-width: 768px) {
.sl_anchor:nth-of-type(22):checked ~ #slideshow .slider-placeholder {
transform: translateX(-2100vw);
}
}
.sl_anchor:nth-of-type(22):checked ~ #slideshow .thumbnail-list .thumbnail-item:nth-of-type(22) .thumbnail {
border: 1px solid #006efc;
}
.sl_anchor:nth-of-type(22):checked ~ #slideshow .thumbnail-list .thumbnail-item:nth-of-type(22) .thumbnail .photo-container {
margin-top: 7px;
}
.sl_anchor:nth-of-type(22):checked ~ #slideshow .thumbnail-list.auto-scroll .thumbnail-list-wrapper {
margin-left:
-1400px
;
}
.sl_anchor:nth-of-type(22):checked ~ #slideshow .slide-status .current-page:nth-of-type(22) {
display: inline;
}
.sl_anchor:nth-of-type(23):checked ~ #slideshow .command-group23 {
display: inline-flex;
}
.sl_anchor:nth-of-type(23):checked ~ #slideshow .slider-placeholder {
transform: translateX(-13090px);
}
@media only screen and (max-width: 768px) {
.sl_anchor:nth-of-type(23):checked ~ #slideshow .slider-placeholder {
transform: translateX(-2200vw);
}
}
.sl_anchor:nth-of-type(23):checked ~ #slideshow .thumbnail-list .thumbnail-item:nth-of-type(23) .thumbnail {
border: 1px solid #006efc;
}
.sl_anchor:nth-of-type(23):checked ~ #slideshow .thumbnail-list .thumbnail-item:nth-of-type(23) .thumbnail .photo-container {
margin-top: 7px;
}
.sl_anchor:nth-of-type(23):checked ~ #slideshow .thumbnail-list.auto-scroll .thumbnail-list-wrapper {
margin-left:
-1480px
;
}
.sl_anchor:nth-of-type(23):checked ~ #slideshow .slide-status .current-page:nth-of-type(23) {
display: inline;
}
.sl_anchor:nth-of-type(24):checked ~ #slideshow .command-group24 {
display: inline-flex;
}
.sl_anchor:nth-of-type(24):checked ~ #slideshow .slider-placeholder {
transform: translateX(-13685px);
}
@media only screen and (max-width: 768px) {
.sl_anchor:nth-of-type(24):checked ~ #slideshow .slider-placeholder {
transform: translateX(-2300vw);
}
}
.sl_anchor:nth-of-type(24):checked ~ #slideshow .thumbnail-list .thumbnail-item:nth-of-type(24) .thumbnail {
border: 1px solid #006efc;
}
.sl_anchor:nth-of-type(24):checked ~ #slideshow .thumbnail-list .thumbnail-item:nth-of-type(24) .thumbnail .photo-container {
margin-top: 7px;
}
.sl_anchor:nth-of-type(24):checked ~ #slideshow .thumbnail-list.auto-scroll .thumbnail-list-wrapper {
margin-left:
-1560px
;
}
.sl_anchor:nth-of-type(24):checked ~ #slideshow .slide-status .current-page:nth-of-type(24) {
display: inline;
}
.sl_anchor:nth-of-type(25):checked ~ #slideshow .command-group25 {
display: inline-flex;
}
.sl_anchor:nth-of-type(25):checked ~ #slideshow .slider-placeholder {
transform: translateX(-14280px);
}
@media only screen and (max-width: 768px) {
.sl_anchor:nth-of-type(25):checked ~ #slideshow .slider-placeholder {
transform: translateX(-2400vw);
}
}
.sl_anchor:nth-of-type(25):checked ~ #slideshow .thumbnail-list .thumbnail-item:nth-of-type(25) .thumbnail {
border: 1px solid #006efc;
}
.sl_anchor:nth-of-type(25):checked ~ #slideshow .thumbnail-list .thumbnail-item:nth-of-type(25) .thumbnail .photo-container {
margin-top: 7px;
}
.sl_anchor:nth-of-type(25):checked ~ #slideshow .thumbnail-list.auto-scroll .thumbnail-list-wrapper {
margin-left:
-1640px
;
}
.sl_anchor:nth-of-type(25):checked ~ #slideshow .slide-status .current-page:nth-of-type(25) {
display: inline;
}
.sl_anchor:nth-of-type(26):checked ~ #slideshow .command-group26 {
display: inline-flex;
}
.sl_anchor:nth-of-type(26):checked ~ #slideshow .slider-placeholder {
transform: translateX(-14875px);
}
@media only screen and (max-width: 768px) {
.sl_anchor:nth-of-type(26):checked ~ #slideshow .slider-placeholder {
transform: translateX(-2500vw);
}
}
.sl_anchor:nth-of-type(26):checked ~ #slideshow .thumbnail-list .thumbnail-item:nth-of-type(26) .thumbnail {
border: 1px solid #006efc;
}
.sl_anchor:nth-of-type(26):checked ~ #slideshow .thumbnail-list .thumbnail-item:nth-of-type(26) .thumbnail .photo-container {
margin-top: 7px;
}
.sl_anchor:nth-of-type(26):checked ~ #slideshow .thumbnail-list.auto-scroll .thumbnail-list-wrapper {
margin-left:
-1720px
;
}
.sl_anchor:nth-of-type(26):checked ~ #slideshow .slide-status .current-page:nth-of-type(26) {
display: inline;
}
.sl_anchor:nth-of-type(27):checked ~ #slideshow .command-group27 {
display: inline-flex;
}
.sl_anchor:nth-of-type(27):checked ~ #slideshow .slider-placeholder {
transform: translateX(-15470px);
}
@media only screen and (max-width: 768px) {
.sl_anchor:nth-of-type(27):checked ~ #slideshow .slider-placeholder {
transform: translateX(-2600vw);
}
}
.sl_anchor:nth-of-type(27):checked ~ #slideshow .thumbnail-list .thumbnail-item:nth-of-type(27) .thumbnail {
border: 1px solid #006efc;
}
.sl_anchor:nth-of-type(27):checked ~ #slideshow .thumbnail-list .thumbnail-item:nth-of-type(27) .thumbnail .photo-container {
margin-top: 7px;
}
.sl_anchor:nth-of-type(27):checked ~ #slideshow .thumbnail-list.auto-scroll .thumbnail-list-wrapper {
margin-left:
-1800px
;
}
.sl_anchor:nth-of-type(27):checked ~ #slideshow .slide-status .current-page:nth-of-type(27) {
display: inline;
}
.sl_anchor:nth-of-type(28):checked ~ #slideshow .command-group28 {
display: inline-flex;
}
.sl_anchor:nth-of-type(28):checked ~ #slideshow .slider-placeholder {
transform: translateX(-16065px);
}
@media only screen and (max-width: 768px) {
.sl_anchor:nth-of-type(28):checked ~ #slideshow .slider-placeholder {
transform: translateX(-2700vw);
}
}
.sl_anchor:nth-of-type(28):checked ~ #slideshow .thumbnail-list .thumbnail-item:nth-of-type(28) .thumbnail {
border: 1px solid #006efc;
}
.sl_anchor:nth-of-type(28):checked ~ #slideshow .thumbnail-list .thumbnail-item:nth-of-type(28) .thumbnail .photo-container {
margin-top: 7px;
}
.sl_anchor:nth-of-type(28):checked ~ #slideshow .thumbnail-list.auto-scroll .thumbnail-list-wrapper {
margin-left:
-1880px
;
}
.sl_anchor:nth-of-type(28):checked ~ #slideshow .slide-status .current-page:nth-of-type(28) {
display: inline;
}
.sl_anchor:nth-of-type(29):checked ~ #slideshow .command-group29 {
display: inline-flex;
}
.sl_anchor:nth-of-type(29):checked ~ #slideshow .slider-placeholder {
transform: translateX(-16660px);
}
@media only screen and (max-width: 768px) {
.sl_anchor:nth-of-type(29):checked ~ #slideshow .slider-placeholder {
transform: translateX(-2800vw);
}
}
.sl_anchor:nth-of-type(29):checked ~ #slideshow .thumbnail-list .thumbnail-item:nth-of-type(29) .thumbnail {
border: 1px solid #006efc;
}
.sl_anchor:nth-of-type(29):checked ~ #slideshow .thumbnail-list .thumbnail-item:nth-of-type(29) .thumbnail .photo-container {
margin-top: 7px;
}
.sl_anchor:nth-of-type(29):checked ~ #slideshow .thumbnail-list.auto-scroll .thumbnail-list-wrapper {
margin-left:
-1960px
;
}
.sl_anchor:nth-of-type(29):checked ~ #slideshow .slide-status .current-page:nth-of-type(29) {
display: inline;
}
.sl_anchor:nth-of-type(30):checked ~ #slideshow .command-group30 {
display: inline-flex;
}
.sl_anchor:nth-of-type(30):checked ~ #slideshow .slider-placeholder {
transform: translateX(-17255px);
}
@media only screen and (max-width: 768px) {
.sl_anchor:nth-of-type(30):checked ~ #slideshow .slider-placeholder {
transform: translateX(-2900vw);
}
}
.sl_anchor:nth-of-type(30):checked ~ #slideshow .thumbnail-list .thumbnail-item:nth-of-type(30) .thumbnail {
border: 1px solid #006efc;
}
.sl_anchor:nth-of-type(30):checked ~ #slideshow .thumbnail-list .thumbnail-item:nth-of-type(30) .thumbnail .photo-container {
margin-top: 7px;
}
.sl_anchor:nth-of-type(30):checked ~ #slideshow .thumbnail-list.auto-scroll .thumbnail-list-wrapper {
margin-left:
-2040px
;
}
.sl_anchor:nth-of-type(30):checked ~ #slideshow .slide-status .current-page:nth-of-type(30) {
display: inline;
}
.sl_anchor:nth-of-type(31):checked ~ #slideshow .command-group31 {
display: inline-flex;
}
.sl_anchor:nth-of-type(31):checked ~ #slideshow .slider-placeholder {
transform: translateX(-17850px);
}
@media only screen and (max-width: 768px) {
.sl_anchor:nth-of-type(31):checked ~ #slideshow .slider-placeholder {
transform: translateX(-3000vw);
}
}
.sl_anchor:nth-of-type(31):checked ~ #slideshow .thumbnail-list .thumbnail-item:nth-of-type(31) .thumbnail {
border: 1px solid #006efc;
}
.sl_anchor:nth-of-type(31):checked ~ #slideshow .thumbnail-list .thumbnail-item:nth-of-type(31) .thumbnail .photo-container {
margin-top: 7px;
}
.sl_anchor:nth-of-type(31):checked ~ #slideshow .thumbnail-list.auto-scroll .thumbnail-list-wrapper {
margin-left:
-2120px
;
}
.sl_anchor:nth-of-type(31):checked ~ #slideshow .slide-status .current-page:nth-of-type(31) {
display: inline;
}
.sl_anchor:nth-of-type(32):checked ~ #slideshow .command-group32 {
display: inline-flex;
}
.sl_anchor:nth-of-type(32):checked ~ #slideshow .slider-placeholder {
transform: translateX(-18445px);
}
@media only screen and (max-width: 768px) {
.sl_anchor:nth-of-type(32):checked ~ #slideshow .slider-placeholder {
transform: translateX(-3100vw);
}
}
.sl_anchor:nth-of-type(32):checked ~ #slideshow .thumbnail-list .thumbnail-item:nth-of-type(32) .thumbnail {
border: 1px solid #006efc;
}
.sl_anchor:nth-of-type(32):checked ~ #slideshow .thumbnail-list .thumbnail-item:nth-of-type(32) .thumbnail .photo-container {
margin-top: 7px;
}
.sl_anchor:nth-of-type(32):checked ~ #slideshow .thumbnail-list.auto-scroll .thumbnail-list-wrapper {
margin-left:
-2200px
;
}
.sl_anchor:nth-of-type(32):checked ~ #slideshow .slide-status .current-page:nth-of-type(32) {
display: inline;
}
.sl_anchor:nth-of-type(33):checked ~ #slideshow .command-group33 {
display: inline-flex;
}
.sl_anchor:nth-of-type(33):checked ~ #slideshow .slider-placeholder {
transform: translateX(-19040px);
}
@media only screen and (max-width: 768px) {
.sl_anchor:nth-of-type(33):checked ~ #slideshow .slider-placeholder {
transform: translateX(-3200vw);
}
}
.sl_anchor:nth-of-type(33):checked ~ #slideshow .thumbnail-list .thumbnail-item:nth-of-type(33) .thumbnail {
border: 1px solid #006efc;
}
.sl_anchor:nth-of-type(33):checked ~ #slideshow .thumbnail-list .thumbnail-item:nth-of-type(33) .thumbnail .photo-container {
margin-top: 7px;
}
.sl_anchor:nth-of-type(33):checked ~ #slideshow .thumbnail-list.auto-scroll .thumbnail-list-wrapper {
margin-left:
-2280px
;
}
.sl_anchor:nth-of-type(33):checked ~ #slideshow .slide-status .current-page:nth-of-type(33) {
display: inline;
}
.sl_anchor:nth-of-type(34):checked ~ #slideshow .command-group34 {
display: inline-flex;
}
.sl_anchor:nth-of-type(34):checked ~ #slideshow .slider-placeholder {
transform: translateX(-19635px);
}
@media only screen and (max-width: 768px) {
.sl_anchor:nth-of-type(34):checked ~ #slideshow .slider-placeholder {
transform: translateX(-3300vw);
}
}
.sl_anchor:nth-of-type(34):checked ~ #slideshow .thumbnail-list .thumbnail-item:nth-of-type(34) .thumbnail {
border: 1px solid #006efc;
}
.sl_anchor:nth-of-type(34):checked ~ #slideshow .thumbnail-list .thumbnail-item:nth-of-type(34) .thumbnail .photo-container {
margin-top: 7px;
}
.sl_anchor:nth-of-type(34):checked ~ #slideshow .thumbnail-list.auto-scroll .thumbnail-list-wrapper {
margin-left:
-2360px
;
}
.sl_anchor:nth-of-type(34):checked ~ #slideshow .slide-status .current-page:nth-of-type(34) {
display: inline;
}
.sl_anchor:nth-of-type(35):checked ~ #slideshow .command-group35 {
display: inline-flex;
}
.sl_anchor:nth-of-type(35):checked ~ #slideshow .slider-placeholder {
transform: translateX(-20230px);
}
@media only screen and (max-width: 768px) {
.sl_anchor:nth-of-type(35):checked ~ #slideshow .slider-placeholder {
transform: translateX(-3400vw);
}
}
.sl_anchor:nth-of-type(35):checked ~ #slideshow .thumbnail-list .thumbnail-item:nth-of-type(35) .thumbnail {
border: 1px solid #006efc;
}
.sl_anchor:nth-of-type(35):checked ~ #slideshow .thumbnail-list .thumbnail-item:nth-of-type(35) .thumbnail .photo-container {
margin-top: 7px;
}
.sl_anchor:nth-of-type(35):checked ~ #slideshow .thumbnail-list.auto-scroll .thumbnail-list-wrapper {
margin-left:
-2440px
;
}
.sl_anchor:nth-of-type(35):checked ~ #slideshow .slide-status .current-page:nth-of-type(35) {
display: inline;
}
.sl_anchor:nth-of-type(36):checked ~ #slideshow .command-group36 {
display: inline-flex;
}
.sl_anchor:nth-of-type(36):checked ~ #slideshow .slider-placeholder {
transform: translateX(-20825px);
}
@media only screen and (max-width: 768px) {
.sl_anchor:nth-of-type(36):checked ~ #slideshow .slider-placeholder {
transform: translateX(-3500vw);
}
}
.sl_anchor:nth-of-type(36):checked ~ #slideshow .thumbnail-list .thumbnail-item:nth-of-type(36) .thumbnail {
border: 1px solid #006efc;
}
.sl_anchor:nth-of-type(36):checked ~ #slideshow .thumbnail-list .thumbnail-item:nth-of-type(36) .thumbnail .photo-container {
margin-top: 7px;
}
.sl_anchor:nth-of-type(36):checked ~ #slideshow .thumbnail-list.auto-scroll .thumbnail-list-wrapper {
margin-left:
-2520px
;
}
.sl_anchor:nth-of-type(36):checked ~ #slideshow .slide-status .current-page:nth-of-type(36) {
display: inline;
}
.sl_anchor:nth-of-type(37):checked ~ #slideshow .command-group37 {
display: inline-flex;
}
.sl_anchor:nth-of-type(37):checked ~ #slideshow .slider-placeholder {
transform: translateX(-21420px);
}
@media only screen and (max-width: 768px) {
.sl_anchor:nth-of-type(37):checked ~ #slideshow .slider-placeholder {
transform: translateX(-3600vw);
}
}
.sl_anchor:nth-of-type(37):checked ~ #slideshow .thumbnail-list .thumbnail-item:nth-of-type(37) .thumbnail {
border: 1px solid #006efc;
}
.sl_anchor:nth-of-type(37):checked ~ #slideshow .thumbnail-list .thumbnail-item:nth-of-type(37) .thumbnail .photo-container {
margin-top: 7px;
}
.sl_anchor:nth-of-type(37):checked ~ #slideshow .thumbnail-list.auto-scroll .thumbnail-list-wrapper {
margin-left:
-2600px
;
}
.sl_anchor:nth-of-type(37):checked ~ #slideshow .slide-status .current-page:nth-of-type(37) {
display: inline;
}
.sl_anchor:nth-of-type(38):checked ~ #slideshow .command-group38 {
display: inline-flex;
}
.sl_anchor:nth-of-type(38):checked ~ #slideshow .slider-placeholder {
transform: translateX(-22015px);
}
@media only screen and (max-width: 768px) {
.sl_anchor:nth-of-type(38):checked ~ #slideshow .slider-placeholder {
transform: translateX(-3700vw);
}
}
.sl_anchor:nth-of-type(38):checked ~ #slideshow .thumbnail-list .thumbnail-item:nth-of-type(38) .thumbnail {
border: 1px solid #006efc;
}
.sl_anchor:nth-of-type(38):checked ~ #slideshow .thumbnail-list .thumbnail-item:nth-of-type(38) .thumbnail .photo-container {
margin-top: 7px;
}
.sl_anchor:nth-of-type(38):checked ~ #slideshow .thumbnail-list.auto-scroll .thumbnail-list-wrapper {
margin-left:
-2680px
;
}
.sl_anchor:nth-of-type(38):checked ~ #slideshow .slide-status .current-page:nth-of-type(38) {
display: inline;
}
.sl_anchor:nth-of-type(39):checked ~ #slideshow .command-group39 {
display: inline-flex;
}
.sl_anchor:nth-of-type(39):checked ~ #slideshow .slider-placeholder {
transform: translateX(-22610px);
}
@media only screen and (max-width: 768px) {
.sl_anchor:nth-of-type(39):checked ~ #slideshow .slider-placeholder {
transform: translateX(-3800vw);
}
}
.sl_anchor:nth-of-type(39):checked ~ #slideshow .thumbnail-list .thumbnail-item:nth-of-type(39) .thumbnail {
border: 1px solid #006efc;
}
.sl_anchor:nth-of-type(39):checked ~ #slideshow .thumbnail-list .thumbnail-item:nth-of-type(39) .thumbnail .photo-container {
margin-top: 7px;
}
.sl_anchor:nth-of-type(39):checked ~ #slideshow .thumbnail-list.auto-scroll .thumbnail-list-wrapper {
margin-left:
-2760px
;
}
.sl_anchor:nth-of-type(39):checked ~ #slideshow .slide-status .current-page:nth-of-type(39) {
display: inline;
}
.sl_anchor:nth-of-type(40):checked ~ #slideshow .command-group40 {
display: inline-flex;
}
.sl_anchor:nth-of-type(40):checked ~ #slideshow .slider-placeholder {
transform: translateX(-23205px);
}
@media only screen and (max-width: 768px) {
.sl_anchor:nth-of-type(40):checked ~ #slideshow .slider-placeholder {
transform: translateX(-3900vw);
}
}
.sl_anchor:nth-of-type(40):checked ~ #slideshow .thumbnail-list .thumbnail-item:nth-of-type(40) .thumbnail {
border: 1px solid #006efc;
}
.sl_anchor:nth-of-type(40):checked ~ #slideshow .thumbnail-list .thumbnail-item:nth-of-type(40) .thumbnail .photo-container {
margin-top: 7px;
}
.sl_anchor:nth-of-type(40):checked ~ #slideshow .thumbnail-list.auto-scroll .thumbnail-list-wrapper {
margin-left:
-2840px
;
}
.sl_anchor:nth-of-type(40):checked ~ #slideshow .slide-status .current-page:nth-of-type(40) {
display: inline;
}
.sl_anchor:nth-of-type(41):checked ~ #slideshow .command-group41 {
display: inline-flex;
}
.sl_anchor:nth-of-type(41):checked ~ #slideshow .slider-placeholder {
transform: translateX(-23800px);
}
@media only screen and (max-width: 768px) {
.sl_anchor:nth-of-type(41):checked ~ #slideshow .slider-placeholder {
transform: translateX(-4000vw);
}
}
.sl_anchor:nth-of-type(41):checked ~ #slideshow .thumbnail-list .thumbnail-item:nth-of-type(41) .thumbnail {
border: 1px solid #006efc;
}
.sl_anchor:nth-of-type(41):checked ~ #slideshow .thumbnail-list .thumbnail-item:nth-of-type(41) .thumbnail .photo-container {
margin-top: 7px;
}
.sl_anchor:nth-of-type(41):checked ~ #slideshow .thumbnail-list.auto-scroll .thumbnail-list-wrapper {
margin-left:
-2920px
;
}
.sl_anchor:nth-of-type(41):checked ~ #slideshow .slide-status .current-page:nth-of-type(41) {
display: inline;
}
.sl_anchor:nth-of-type(42):checked ~ #slideshow .command-group42 {
display: inline-flex;
}
.sl_anchor:nth-of-type(42):checked ~ #slideshow .slider-placeholder {
transform: translateX(-24395px);
}
@media only screen and (max-width: 768px) {
.sl_anchor:nth-of-type(42):checked ~ #slideshow .slider-placeholder {
transform: translateX(-4100vw);
}
}
.sl_anchor:nth-of-type(42):checked ~ #slideshow .thumbnail-list .thumbnail-item:nth-of-type(42) .thumbnail {
border: 1px solid #006efc;
}
.sl_anchor:nth-of-type(42):checked ~ #slideshow .thumbnail-list .thumbnail-item:nth-of-type(42) .thumbnail .photo-container {
margin-top: 7px;
}
.sl_anchor:nth-of-type(42):checked ~ #slideshow .thumbnail-list.auto-scroll .thumbnail-list-wrapper {
margin-left:
-3000px
;
}
.sl_anchor:nth-of-type(42):checked ~ #slideshow .slide-status .current-page:nth-of-type(42) {
display: inline;
}
.sl_anchor:nth-of-type(43):checked ~ #slideshow .command-group43 {
display: inline-flex;
}
.sl_anchor:nth-of-type(43):checked ~ #slideshow .slider-placeholder {
transform: translateX(-24990px);
}
@media only screen and (max-width: 768px) {
.sl_anchor:nth-of-type(43):checked ~ #slideshow .slider-placeholder {
transform: translateX(-4200vw);
}
}
.sl_anchor:nth-of-type(43):checked ~ #slideshow .thumbnail-list .thumbnail-item:nth-of-type(43) .thumbnail {
border: 1px solid #006efc;
}
.sl_anchor:nth-of-type(43):checked ~ #slideshow .thumbnail-list .thumbnail-item:nth-of-type(43) .thumbnail .photo-container {
margin-top: 7px;
}
.sl_anchor:nth-of-type(43):checked ~ #slideshow .thumbnail-list.auto-scroll .thumbnail-list-wrapper {
margin-left:
-3080px
;
}
.sl_anchor:nth-of-type(43):checked ~ #slideshow .slide-status .current-page:nth-of-type(43) {
display: inline;
}
.sl_anchor:nth-of-type(44):checked ~ #slideshow .command-group44 {
display: inline-flex;
}
.sl_anchor:nth-of-type(44):checked ~ #slideshow .slider-placeholder {
transform: translateX(-25585px);
}
@media only screen and (max-width: 768px) {
.sl_anchor:nth-of-type(44):checked ~ #slideshow .slider-placeholder {
transform: translateX(-4300vw);
}
}
.sl_anchor:nth-of-type(44):checked ~ #slideshow .thumbnail-list .thumbnail-item:nth-of-type(44) .thumbnail {
border: 1px solid #006efc;
}
.sl_anchor:nth-of-type(44):checked ~ #slideshow .thumbnail-list .thumbnail-item:nth-of-type(44) .thumbnail .photo-container {
margin-top: 7px;
}
.sl_anchor:nth-of-type(44):checked ~ #slideshow .thumbnail-list.auto-scroll .thumbnail-list-wrapper {
margin-left:
-3160px
;
}
.sl_anchor:nth-of-type(44):checked ~ #slideshow .slide-status .current-page:nth-of-type(44) {
display: inline;
}
.sl_anchor:nth-of-type(45):checked ~ #slideshow .command-group45 {
display: inline-flex;
}
.sl_anchor:nth-of-type(45):checked ~ #slideshow .slider-placeholder {
transform: translateX(-26180px);
}
@media only screen and (max-width: 768px) {
.sl_anchor:nth-of-type(45):checked ~ #slideshow .slider-placeholder {
transform: translateX(-4400vw);
}
}
.sl_anchor:nth-of-type(45):checked ~ #slideshow .thumbnail-list .thumbnail-item:nth-of-type(45) .thumbnail {
border: 1px solid #006efc;
}
.sl_anchor:nth-of-type(45):checked ~ #slideshow .thumbnail-list .thumbnail-item:nth-of-type(45) .thumbnail .photo-container {
margin-top: 7px;
}
.sl_anchor:nth-of-type(45):checked ~ #slideshow .thumbnail-list.auto-scroll .thumbnail-list-wrapper {
margin-left:
-3240px
;
}
.sl_anchor:nth-of-type(45):checked ~ #slideshow .slide-status .current-page:nth-of-type(45) {
display: inline;
}
.sl_anchor:nth-of-type(46):checked ~ #slideshow .command-group46 {
display: inline-flex;
}
.sl_anchor:nth-of-type(46):checked ~ #slideshow .slider-placeholder {
transform: translateX(-26775px);
}
@media only screen and (max-width: 768px) {
.sl_anchor:nth-of-type(46):checked ~ #slideshow .slider-placeholder {
transform: translateX(-4500vw);
}
}
.sl_anchor:nth-of-type(46):checked ~ #slideshow .thumbnail-list .thumbnail-item:nth-of-type(46) .thumbnail {
border: 1px solid #006efc;
}
.sl_anchor:nth-of-type(46):checked ~ #slideshow .thumbnail-list .thumbnail-item:nth-of-type(46) .thumbnail .photo-container {
margin-top: 7px;
}
.sl_anchor:nth-of-type(46):checked ~ #slideshow .thumbnail-list.auto-scroll .thumbnail-list-wrapper {
margin-left:
-3320px
;
}
.sl_anchor:nth-of-type(46):checked ~ #slideshow .slide-status .current-page:nth-of-type(46) {
display: inline;
}
.sl_anchor:nth-of-type(47):checked ~ #slideshow .command-group47 {
display: inline-flex;
}
.sl_anchor:nth-of-type(47):checked ~ #slideshow .slider-placeholder {
transform: translateX(-27370px);
}
@media only screen and (max-width: 768px) {
.sl_anchor:nth-of-type(47):checked ~ #slideshow .slider-placeholder {
transform: translateX(-4600vw);
}
}
.sl_anchor:nth-of-type(47):checked ~ #slideshow .thumbnail-list .thumbnail-item:nth-of-type(47) .thumbnail {
border: 1px solid #006efc;
}
.sl_anchor:nth-of-type(47):checked ~ #slideshow .thumbnail-list .thumbnail-item:nth-of-type(47) .thumbnail .photo-container {
margin-top: 7px;
}
.sl_anchor:nth-of-type(47):checked ~ #slideshow .thumbnail-list.auto-scroll .thumbnail-list-wrapper {
margin-left:
-3400px
;
}
.sl_anchor:nth-of-type(47):checked ~ #slideshow .slide-status .current-page:nth-of-type(47) {
display: inline;
}
.sl_anchor:nth-of-type(48):checked ~ #slideshow .command-group48 {
display: inline-flex;
}
.sl_anchor:nth-of-type(48):checked ~ #slideshow .slider-placeholder {
transform: translateX(-27965px);
}
@media only screen and (max-width: 768px) {
.sl_anchor:nth-of-type(48):checked ~ #slideshow .slider-placeholder {
transform: translateX(-4700vw);
}
}
.sl_anchor:nth-of-type(48):checked ~ #slideshow .thumbnail-list .thumbnail-item:nth-of-type(48) .thumbnail {
border: 1px solid #006efc;
}
.sl_anchor:nth-of-type(48):checked ~ #slideshow .thumbnail-list .thumbnail-item:nth-of-type(48) .thumbnail .photo-container {
margin-top: 7px;
}
.sl_anchor:nth-of-type(48):checked ~ #slideshow .thumbnail-list.auto-scroll .thumbnail-list-wrapper {
margin-left:
-3480px
;
}
.sl_anchor:nth-of-type(48):checked ~ #slideshow .slide-status .current-page:nth-of-type(48) {
display: inline;
}
.sl_anchor:nth-of-type(49):checked ~ #slideshow .command-group49 {
display: inline-flex;
}
.sl_anchor:nth-of-type(49):checked ~ #slideshow .slider-placeholder {
transform: translateX(-28560px);
}
@media only screen and (max-width: 768px) {
.sl_anchor:nth-of-type(49):checked ~ #slideshow .slider-placeholder {
transform: translateX(-4800vw);
}
}
.sl_anchor:nth-of-type(49):checked ~ #slideshow .thumbnail-list .thumbnail-item:nth-of-type(49) .thumbnail {
border: 1px solid #006efc;
}
.sl_anchor:nth-of-type(49):checked ~ #slideshow .thumbnail-list .thumbnail-item:nth-of-type(49) .thumbnail .photo-container {
margin-top: 7px;
}
.sl_anchor:nth-of-type(49):checked ~ #slideshow .thumbnail-list.auto-scroll .thumbnail-list-wrapper {
margin-left:
-3560px
;
}
.sl_anchor:nth-of-type(49):checked ~ #slideshow .slide-status .current-page:nth-of-type(49) {
display: inline;
}
.sl_anchor:nth-of-type(50):checked ~ #slideshow .command-group50 {
display: inline-flex;
}
.sl_anchor:nth-of-type(50):checked ~ #slideshow .slider-placeholder {
transform: translateX(-29155px);
}
@media only screen and (max-width: 768px) {
.sl_anchor:nth-of-type(50):checked ~ #slideshow .slider-placeholder {
transform: translateX(-4900vw);
}
}
.sl_anchor:nth-of-type(50):checked ~ #slideshow .thumbnail-list .thumbnail-item:nth-of-type(50) .thumbnail {
border: 1px solid #006efc;
}
.sl_anchor:nth-of-type(50):checked ~ #slideshow .thumbnail-list .thumbnail-item:nth-of-type(50) .thumbnail .photo-container {
margin-top: 7px;
}
.sl_anchor:nth-of-type(50):checked ~ #slideshow .thumbnail-list.auto-scroll .thumbnail-list-wrapper {
margin-left:
-3640px
;
}
.sl_anchor:nth-of-type(50):checked ~ #slideshow .slide-status .current-page:nth-of-type(50) {
display: inline;
}
.sl_anchor:nth-of-type(51):checked ~ #slideshow .command-group51 {
display: inline-flex;
}
.sl_anchor:nth-of-type(51):checked ~ #slideshow .slider-placeholder {
transform: translateX(-29750px);
}
@media only screen and (max-width: 768px) {
.sl_anchor:nth-of-type(51):checked ~ #slideshow .slider-placeholder {
transform: translateX(-5000vw);
}
}
.sl_anchor:nth-of-type(51):checked ~ #slideshow .thumbnail-list .thumbnail-item:nth-of-type(51) .thumbnail {
border: 1px solid #006efc;
}
.sl_anchor:nth-of-type(51):checked ~ #slideshow .thumbnail-list .thumbnail-item:nth-of-type(51) .thumbnail .photo-container {
margin-top: 7px;
}
.sl_anchor:nth-of-type(51):checked ~ #slideshow .thumbnail-list.auto-scroll .thumbnail-list-wrapper {
margin-left:
-3720px
;
}
.sl_anchor:nth-of-type(51):checked ~ #slideshow .slide-status .current-page:nth-of-type(51) {
display: inline;
}
.sl_anchor:nth-of-type(52):checked ~ #slideshow .command-group52 {
display: inline-flex;
}
.sl_anchor:nth-of-type(52):checked ~ #slideshow .slider-placeholder {
transform: translateX(-30345px);
}
@media only screen and (max-width: 768px) {
.sl_anchor:nth-of-type(52):checked ~ #slideshow .slider-placeholder {
transform: translateX(-5100vw);
}
}
.sl_anchor:nth-of-type(52):checked ~ #slideshow .thumbnail-list .thumbnail-item:nth-of-type(52) .thumbnail {
border: 1px solid #006efc;
}
.sl_anchor:nth-of-type(52):checked ~ #slideshow .thumbnail-list .thumbnail-item:nth-of-type(52) .thumbnail .photo-container {
margin-top: 7px;
}
.sl_anchor:nth-of-type(52):checked ~ #slideshow .thumbnail-list.auto-scroll .thumbnail-list-wrapper {
margin-left:
-3800px
;
}
.sl_anchor:nth-of-type(52):checked ~ #slideshow .slide-status .current-page:nth-of-type(52) {
display: inline;
}
.lg-only, .sm-only, .lg-only-inline, .sm-only-inline {
display: none;
}
.cgg-blue {
color: #006efc;
}
.cgg-gray {
color: #767676;
}
a.cgg-btn {
border: 1px solid #000;
box-sizing: border-box;
font-size: .8rem;
margin-left: 3px;
text-align: center;
text-decoration: none;
vertical-align: bottom;
background-color: #fff;
border-radius: 0;
display: inline-block;
max-width: 100%;
padding: 10px 5px;
}
.cgg-btn__cell {
color: #000;
-webkit-box-align: center;
align-items: center;
display: -webkit-box;
display: flex;
width: 100%;
-webkit-box-pack: center;
justify-content: center;
}
.cgg-btn__icon:last-child, .details__icon {
margin-left: 8px;
}
svg.cgg-btn__icon {
stroke-width: 0;
flex-shrink: 0;
height: 10px;
width: 9.75px;
}
.details__icon svg, svg.cgg-btn__icon {
fill: #000;
stroke: #000;
}
svg:not(:root) {
overflow: hidden;
}
.cgg-expandable {
position: relative;
}
.cgg-details {
-webkit-box-align: center;
align-items: center;
-webkit-box-sizing: border-box;
box-sizing: border-box;
color: #3665f3;
cursor: default;
list-style-position: inside;
list-style-type: none;
width: 100%;
position: absolute;
left: 0;
bottom: -30px;
text-align: center;
}
.cgg-details a {
text-decoration: none;
}
.cgg-details label {
cursor: pointer;
}
.cgg-details:hover {
color: #3665f3;
}
.cgg-details-icon-up, .cgg-details-icon-down {
margin-left: 8px;
}
.cgg-details-icon-up:not([hidden]), .cgg-details-icon-down:not([hidden]) {
background-repeat: no-repeat;
vertical-align: middle;
background-image: url(data:image/svg+xml;base64,PHN2ZyB4bWxucz0iaHR0cDovL3d3dy53My5vcmcvMjAwMC9zdmciIHhtbG5zOnhsaW5rPSJodHRwOi8vd3d3LnczLm9yZy8xOTk5L3hsaW5rIiB3aWR0aD0iMjEuNiIgaGVpZ2h0PSIxMi41OCIgdmlld0JveD0iMS4zNSA1LjcgMjEuNiAxMi41OCI+PHBhdGggZmlsbD0iIzM2NjVGMyIgZD0iTTEyLjE4NiAxOC4yODVjLS40NTEtLjAwOS0uODA5LS4xNjctMS4wNzUtLjQ0MWwtOS4zMzctOS42YTEuNTI3IDEuNTI3IDAgMCAxLS40MjQtLjk5OXYtLjEwOGMuMDE1LS4zODYuMTY2LS43NDEuNDI0LTEuMDA4LjU2LS41NzMgMS41MjktLjU3IDIuMDgyIDBsOC4yOTQgOC41MyA4LjI5Mi04LjUzMmMuNTU4LS41NyAxLjUyNi0uNTcgMi4wOCAwIC4yNjUuMjcuNDE2LjYyOS40MjggMS4wMXYuMDg3Yy0uMDEyLjM5MS0uMTY1Ljc1LS40MjcgMS4wMmwtOS4zMzMgOS42YTEuNDQzIDEuNDQzIDAgMCAxLTEuMDA0LjQ0MSIvPjwvc3ZnPg==);
height: 5.2px;
width: 9px;
background-size: 9px 5.2px;
}
.cgg-details-icon-up {
-webkit-transform: rotate(180deg);
transform: rotate(180deg);
}
.cgg-show-less {
height: 96px;
overflow: hidden;
display: block;
}
#chk_desc ~ div.cgg-show-more,
#chk_equip ~ div.cgg-show-more,
#chk_about ~ div.cgg-show-more,
#chk_term ~ div.cgg-show-more {
display: none;
}
#chk_desc + div label:before,
#chk_equip + div label:before,
#chk_about + div label:before,
#chk_term + div label:before {
content: 'Show more';
}
#chk_desc:checked + div label:before,
#chk_equip:checked + div label:before,
#chk_about:checked + div label:before,
#chk_term:checked + div label:before {
content: 'Show less';
}
#chk_desc + .cgg-details .cgg-details-icon-up,
#chk_equip + .cgg-details .cgg-details-icon-up,
#chk_about + .cgg-details .cgg-details-icon-up,
#chk_term + .cgg-details .cgg-details-icon-up {
display: none;
}
#chk_desc:checked + .cgg-details .cgg-details-icon-up,
#chk_equip:checked + .cgg-details .cgg-details-icon-up,
#chk_about:checked + .cgg-details .cgg-details-icon-up,
#chk_term:checked + .cgg-details .cgg-details-icon-up {
display: inline-block;
}
#chk_desc + .cgg-details .cgg-details-icon-down,
#chk_equip + .cgg-details .cgg-details-icon-down,
#chk_about + .cgg-details .cgg-details-icon-down,
#chk_term + .cgg-details .cgg-details-icon-down {
display: inline-block;
}
#chk_desc:checked + .cgg-details .cgg-details-icon-down,
#chk_equip:checked + .cgg-details .cgg-details-icon-down,
#chk_about:checked + .cgg-details .cgg-details-icon-down,
#chk_term:checked + .cgg-details .cgg-details-icon-down {
display: none;
}
#chk_desc:checked ~ div.cgg-show-less,
#chk_equip:checked ~ div.cgg-show-less,
#chk_about:checked ~ div.cgg-show-less,
#chk_term:checked ~ div.cgg-show-less {
display: none;
}
#chk_desc:checked ~ div.cgg-show-more,
#chk_equip:checked ~ div.cgg-show-more,
#chk_about:checked ~ div.cgg-show-more,
#chk_term:checked ~ div.cgg-show-more {
display: block;
}
.cgg-phone-num {
text-decoration: none;
color: #006efc;
font-weight: bold;
}
.separator {
display: none;
}
.mt-10 {
margin-top: 10px;
}
.mt-20 {
margin-top: 20px;
}
.mt-40 {
margin-top: 40px;
}
/* — MOBILE mode — */
@media only screen and (max-width: 768px) {
.eb-post-vehicle-title {
/*border-bottom: none;
border-top: 1px solid #ccc;*/
border: none;
padding-bottom: inherit;
}
.eb-post-container {
padding-bottom: 10px;
}
.eb-post-container:first-of-type {
padding-bottom: 0;
}
.eb-post-container .content {
margin: 0;
}
.eb-post-logo {
text-align: center;
}
.eb-post-phonetracking {
margin-top: 15px;
}
.eb-post-phonenumber {
margin-top: 10px;
}
.eb-post-photos {
margin: 1% 1% 10px 1%;
}
.eb-post-container .title .heading-line {
display: none;
}
.eb-post-viewallphotos-container {
margin-top: -20px;
}
.sm-only {
display: block;
}
.sm-only-inline {
display: inline-block;
}
.cgg-show-less.cgg-reverse {
height: auto;
overflow: auto;
}
.cgg-details {
width: 98%;
text-align: right;
}
.separator {
display: inherit;
margin-top: 20px;
color: #fff;
}
.mobi-no-bottom {
margin-bottom: 0;
padding-bottom: 0;
}
}
/* — DESKTOP mode — */
@media only screen and (min-width: 768px) {
.eb-post-container {
margin-bottom: 10px;
}
.eb-post-container .title {
margin: 30px 10px 10px 10px;
}
.eb-post-logo {
float: left;
width: 60%;
margin-right: 2%;
}
.eb-post-phonetracking {
text-align: center;
width: 35%;
float: left;
}
.eb-post-photos {
float: left;
width: 595px;
margin-right: 82px;
}
.eb-post-vehicle {
float: left;
width: 35%;
}
.view-all-images {
display: block !important;
}
#popupGallery {
visibility: hidden;
opacity: 0;
background: rgba(0, 0, 0, 0.3);
position: fixed;
}
.overlay:target {
visibility: visible !important;
opacity: 1 !important;
}
.popup {
margin: 70px auto;
padding: 30px 10px 0 10px;
border-radius: 5px;
width: 640px;
}
.popup .close {
display: block;
}
.contact-seller-box .eb-post-storelink {
display: inline-block;
margin: 0 30px;
}
.accordion {
display: table;
table-layout: fixed;
border-collapse: separate;
border-spacing: 10px;
}
.accordion label {
margin: 0 5px;
text-align: left;
cursor: default;
padding: 0;
border: none;
}
.accordion label:hover {
color: #000;
background-color: #fff;
}
.accordion input:checked + label {
color: #000;
background-color: #fff;
}
.accordion div {
display: table-cell;
border-right: 1px solid #ccc;
}
.accordion div:last-child {
border: none;
}
.accordion label:after {
content: ";
border: none;
}
.accordion input:checked + label:after {
content: ";
}
.accordion .accordion__content {
opacity: 1;
border: none;
padding: 0;
}
input[name='panel']:checked ~ .accordion__content {
padding: 0;
}
.vehicle-options .read-more-target {
opacity: 0;
max-height: 0;
font-size: 0;
margin: 0 !important;
transition: all .25s cubic-bezier(0, 1, 0.5, 1);
}
.button-show-more-options {
display: inline-block;
}
.vehicle-options .read-more-dots {
display: inline-block;
}
.contactus-desktop {
display: inline-block;
}
.contactus-mobile {
display: none;
}
.call-dealer {
display: none !important;
}
.read-more-trigger:not(.photo-trigger) {
display: none;
}
.read-more-dots {
display: none !important;
}
.read-more-target:not(.photo-target) {
opacity: 1 !important;
line-height: 18px !important;
font-size: inherit !important;
max-height: 999em !important;
}
.lg-only {
display: block
}
.lg-only-inline {
display: inline-block;
}
.eb-post-vehicle > div:first-child {
padding-bottom: 1.5em;
}
.eb-post-overview-container > div:first-child {
margin-top: 0.9em;
}
.desk-no-bottom {
margin-bottom: 0;
padding-bottom: 0;
}
}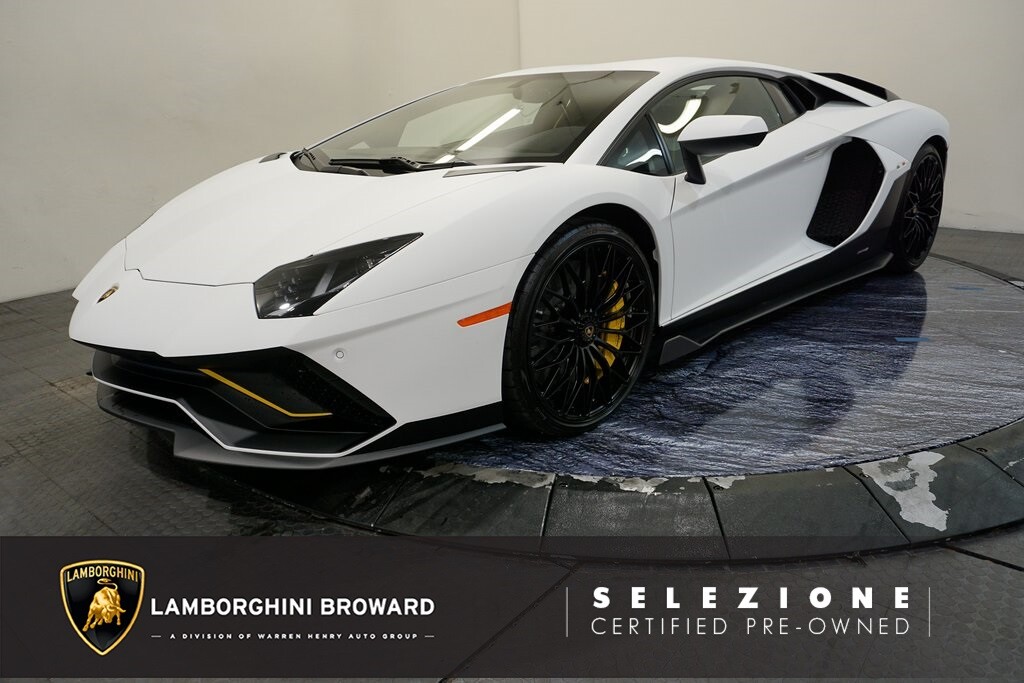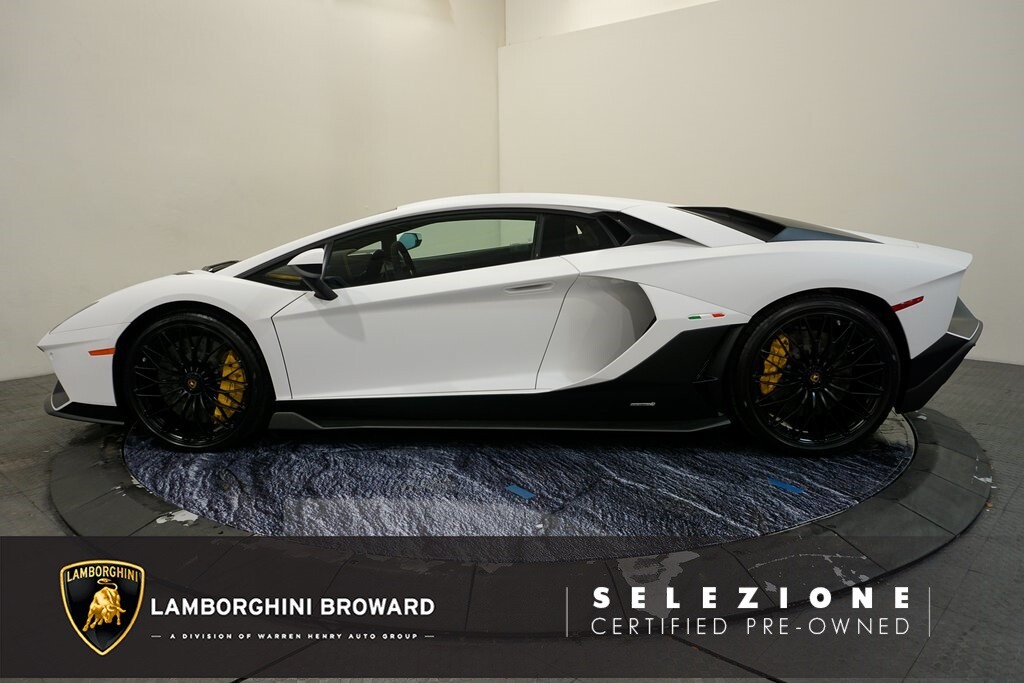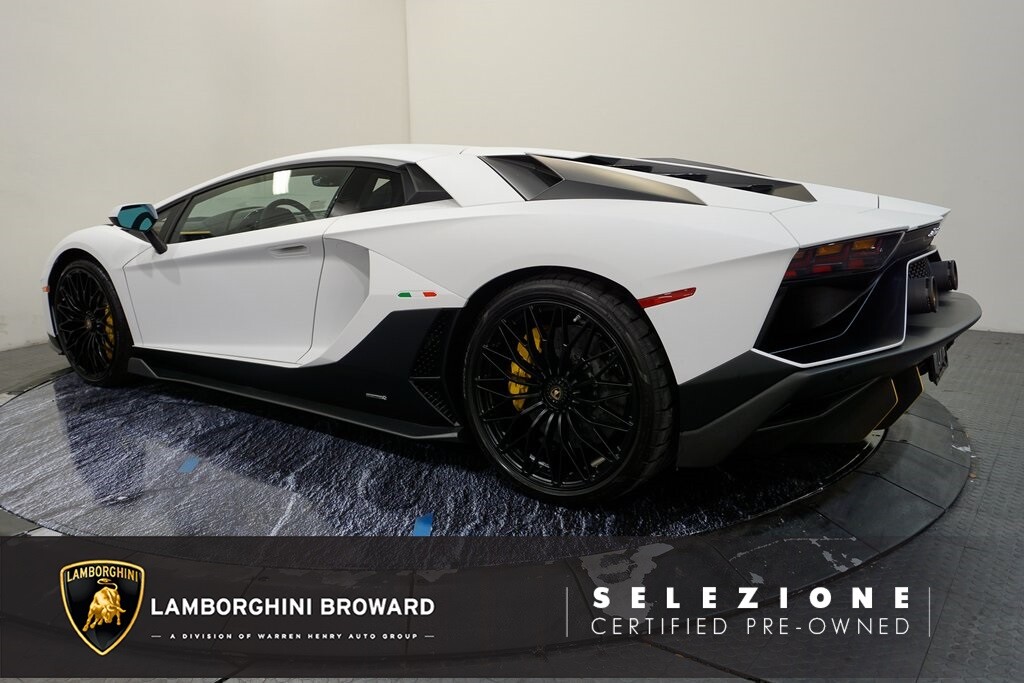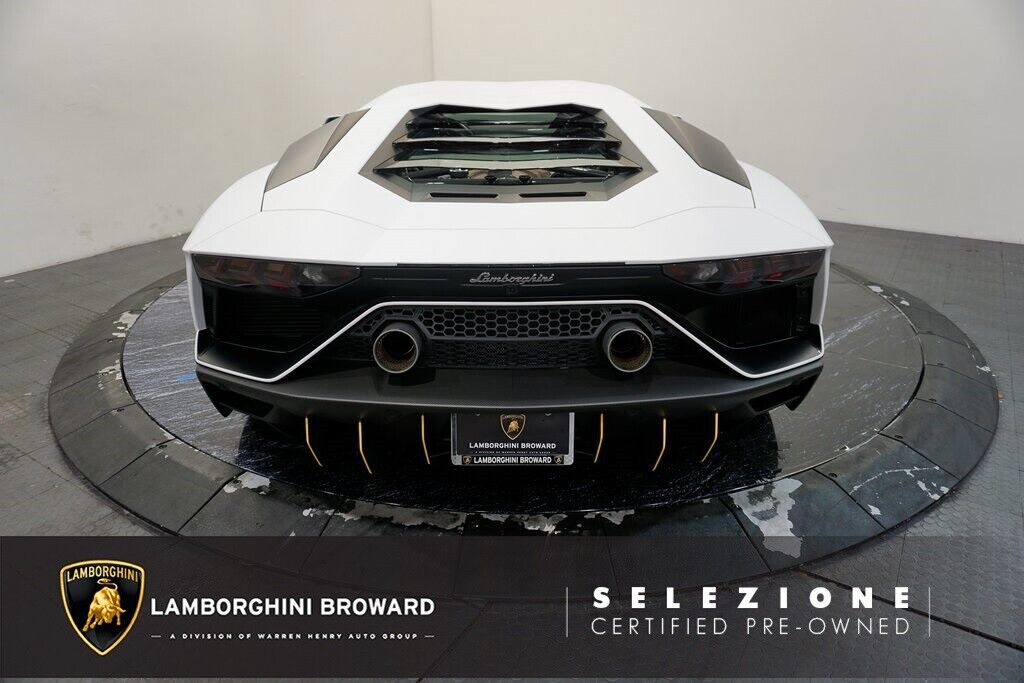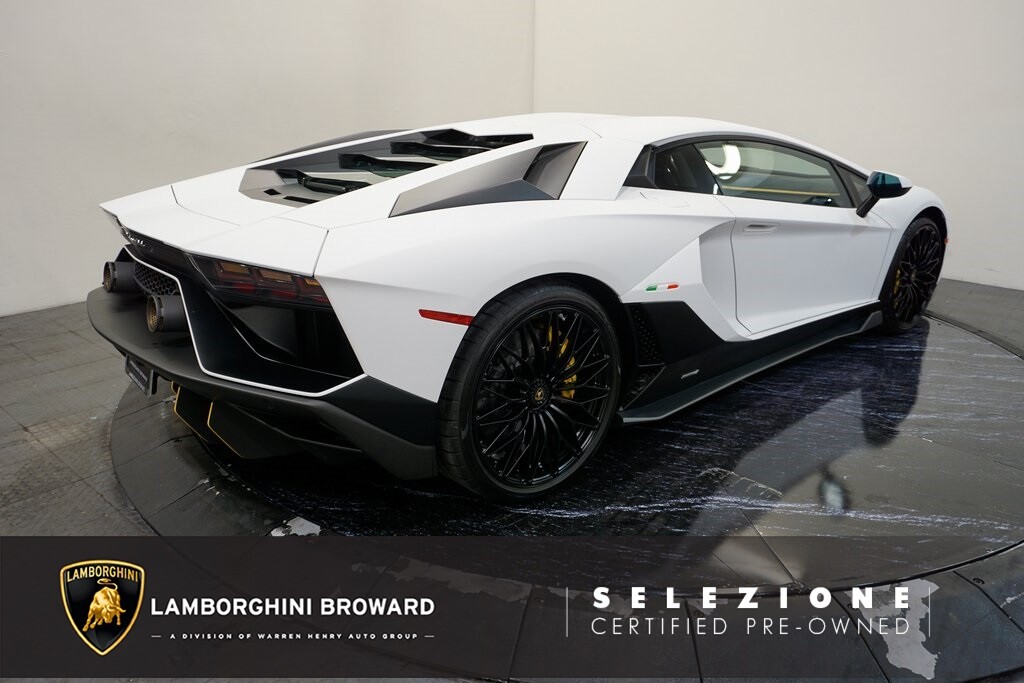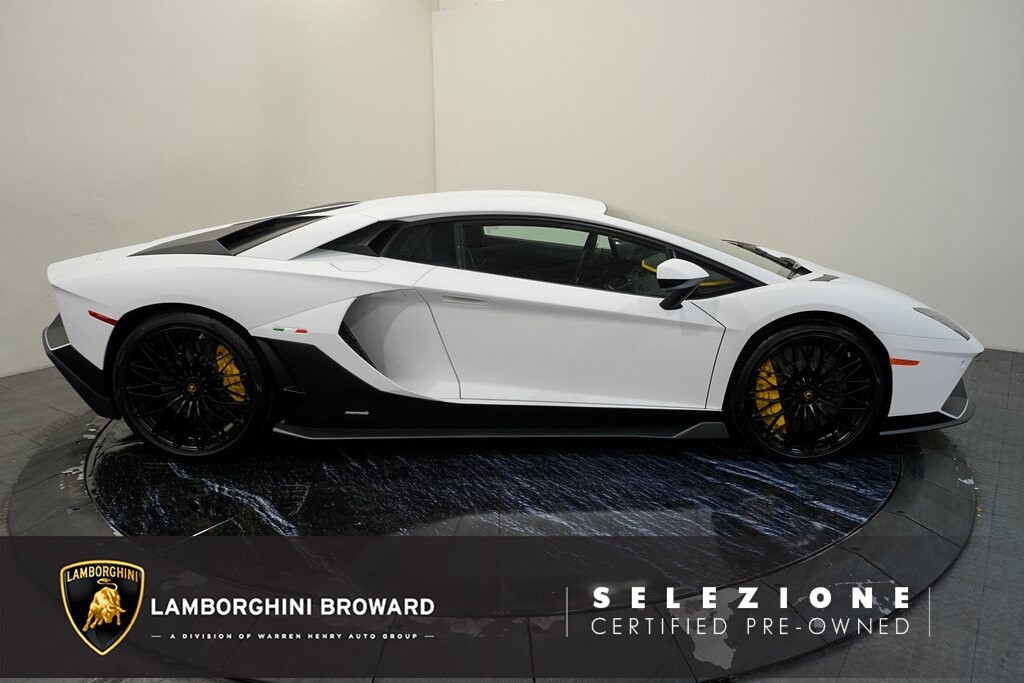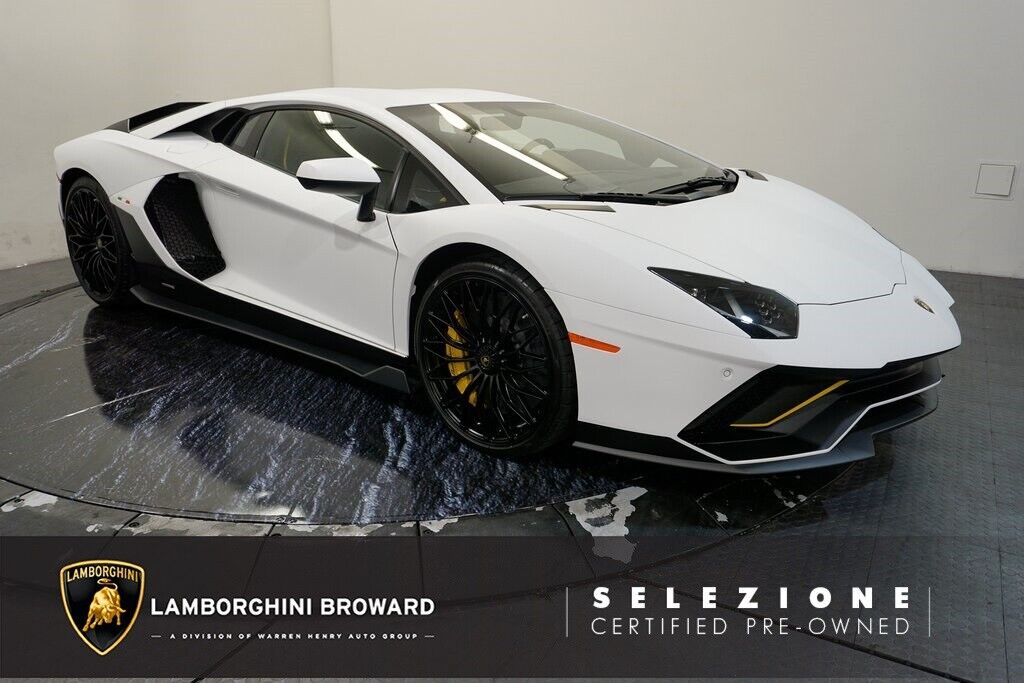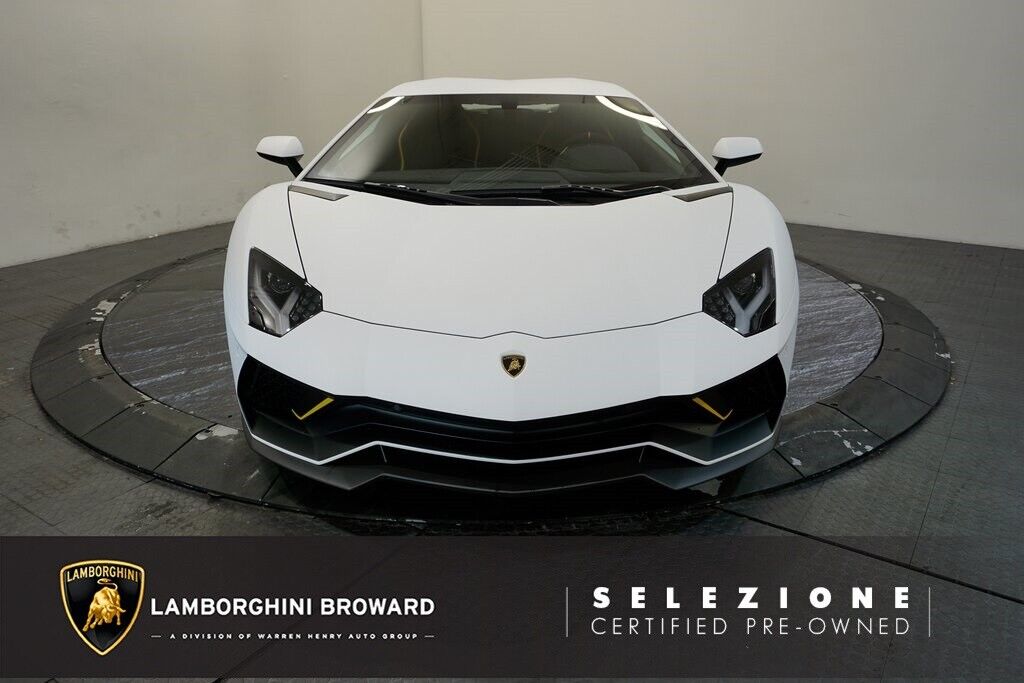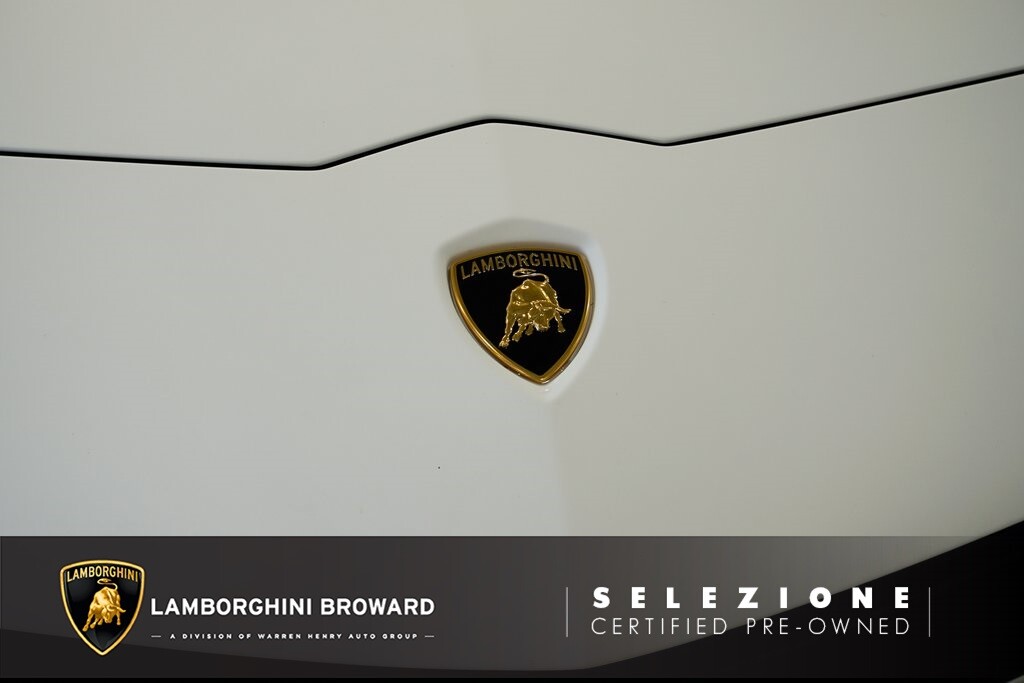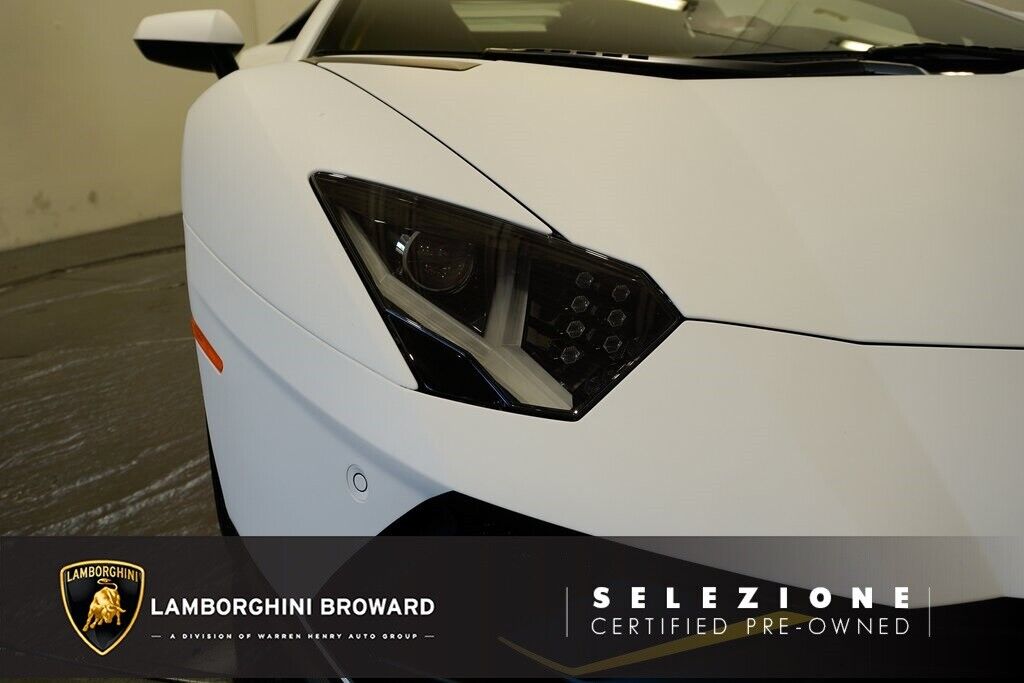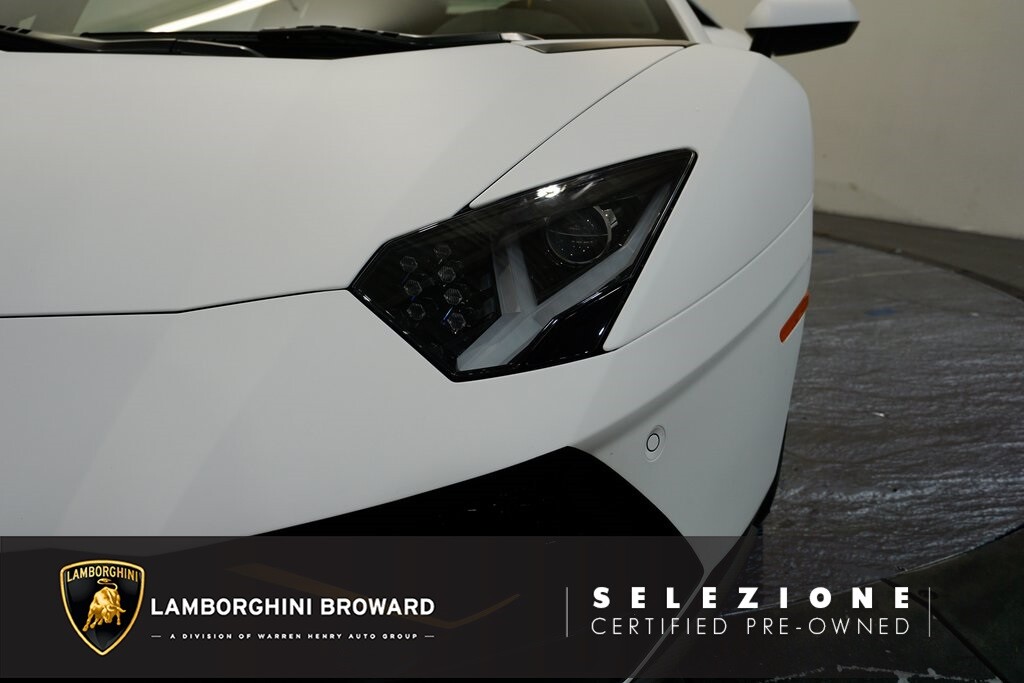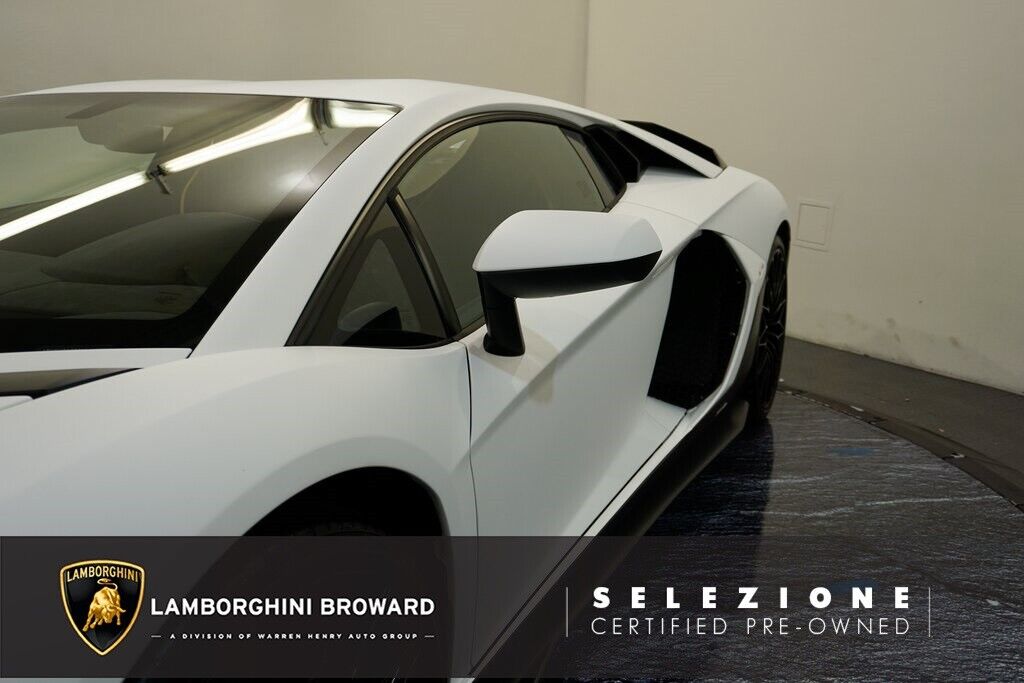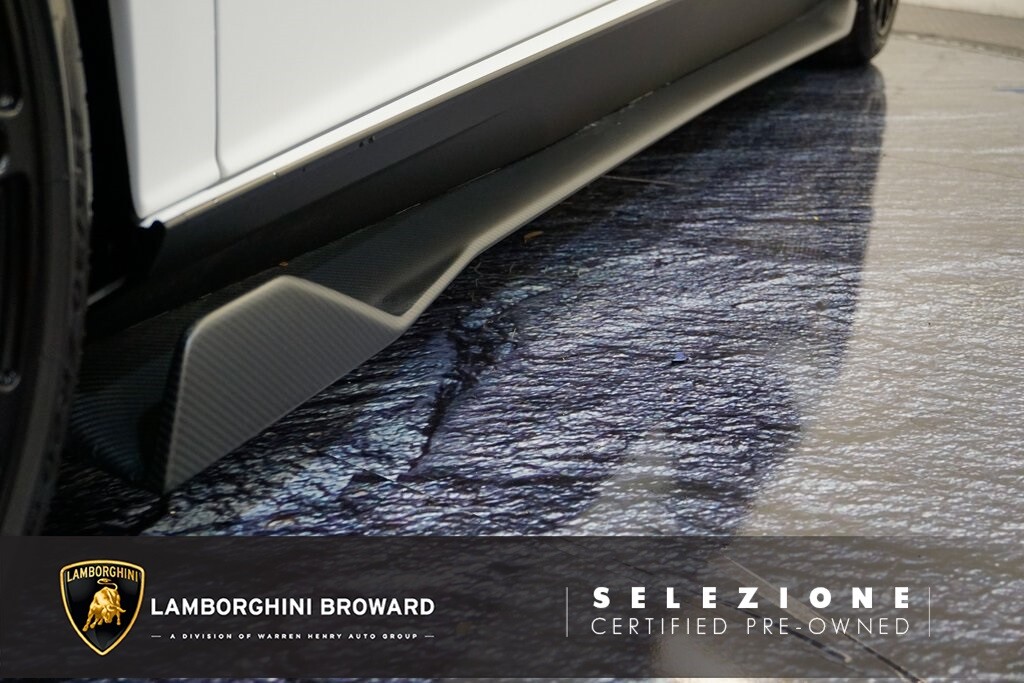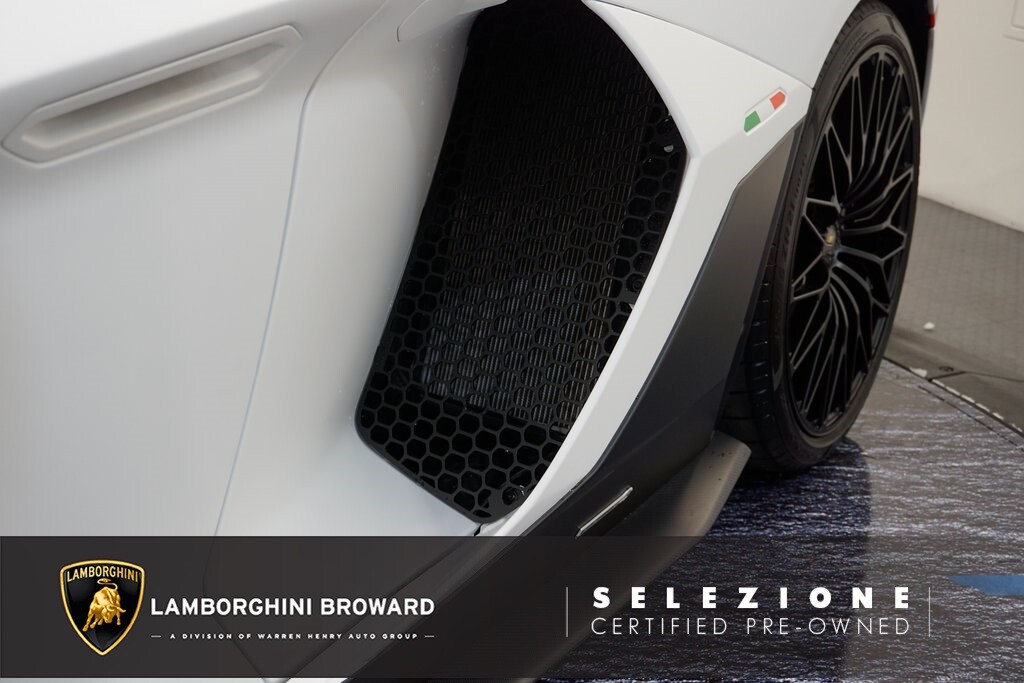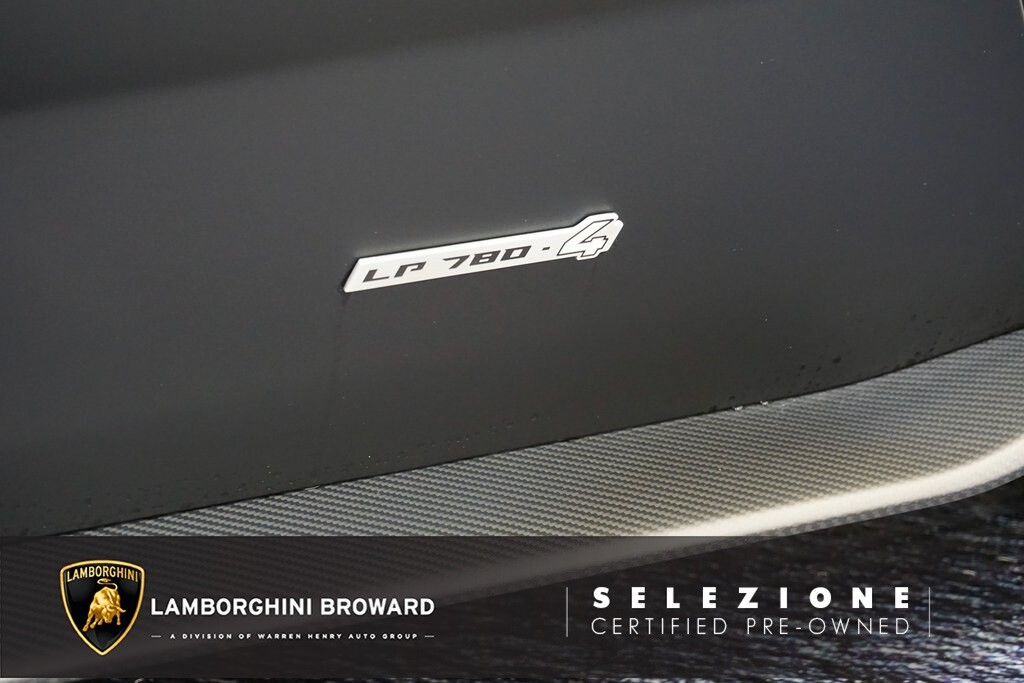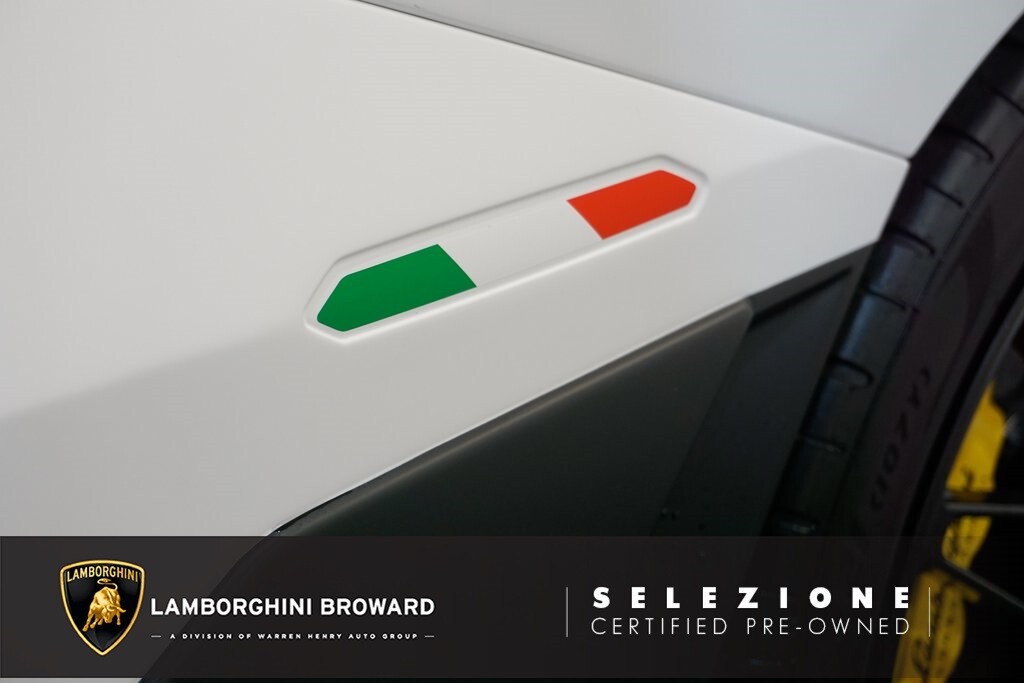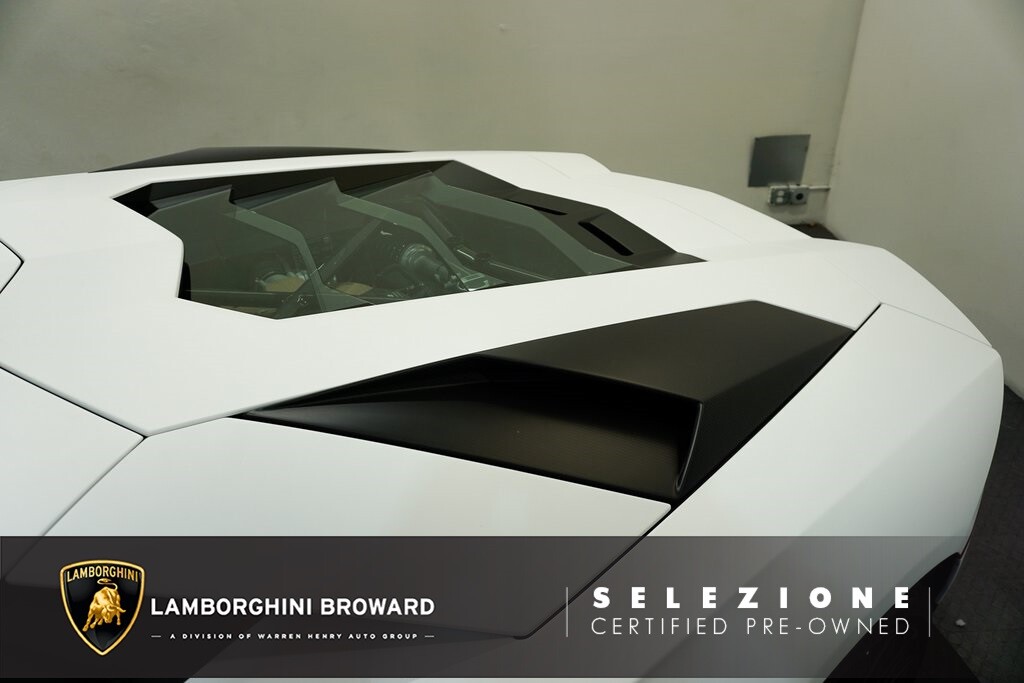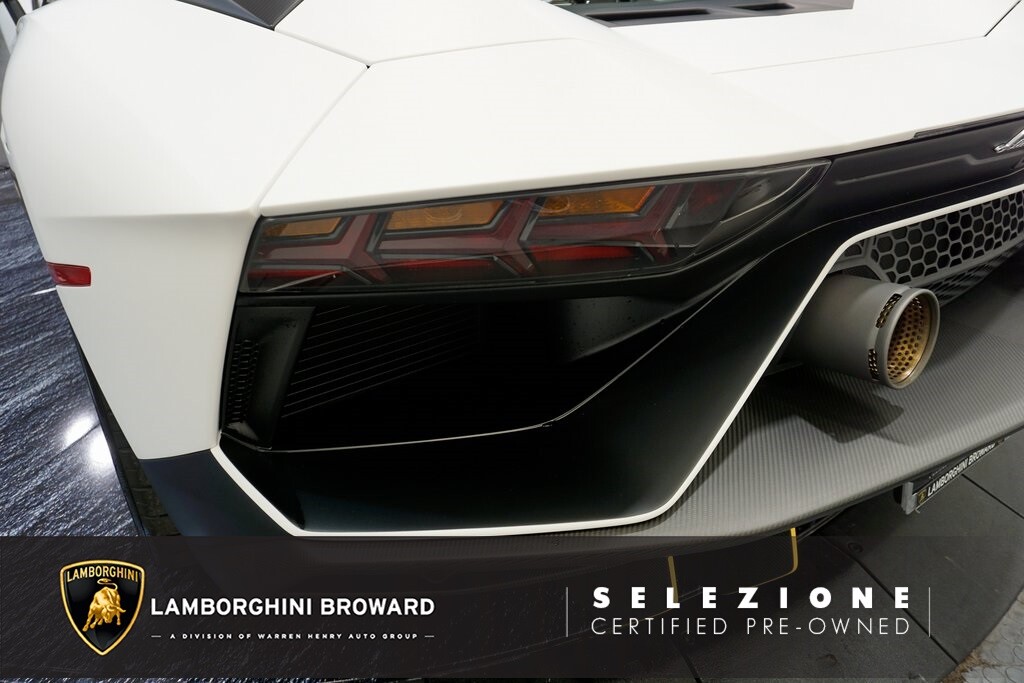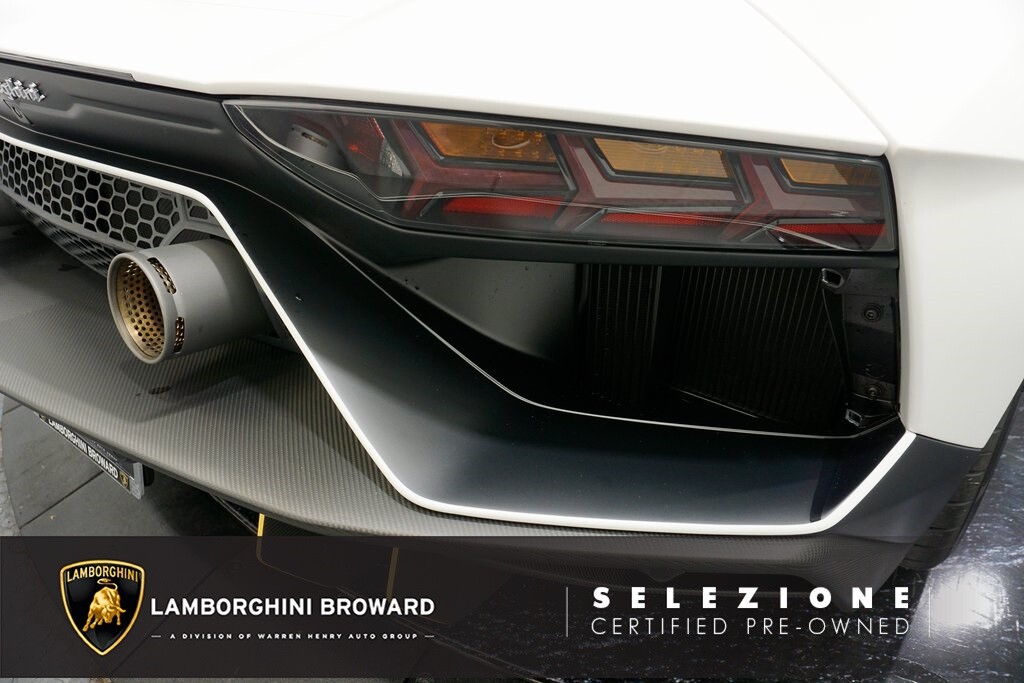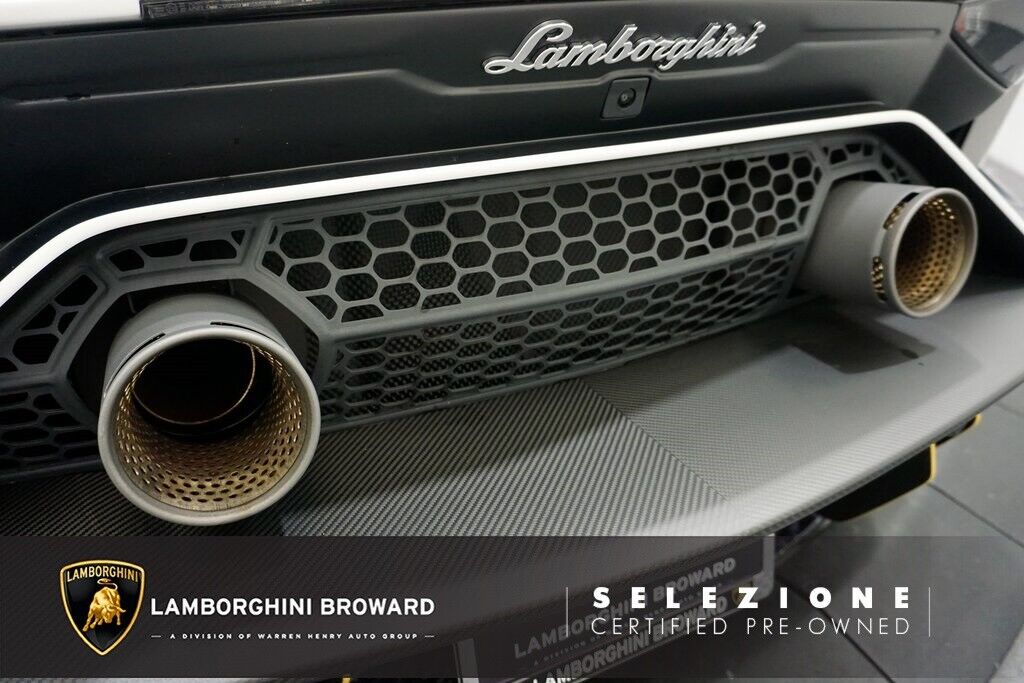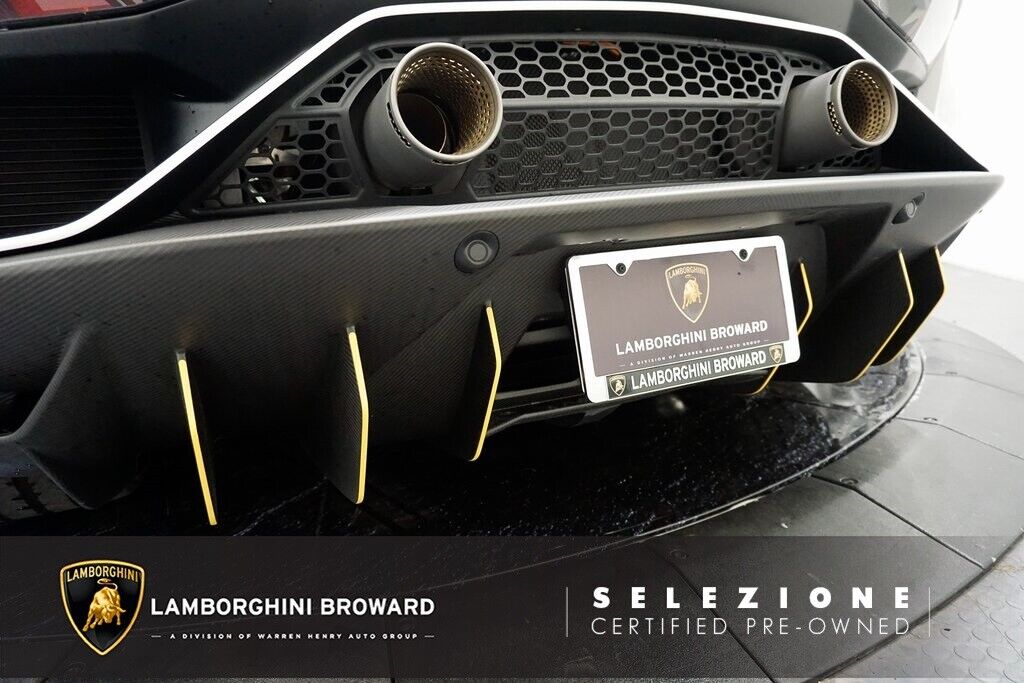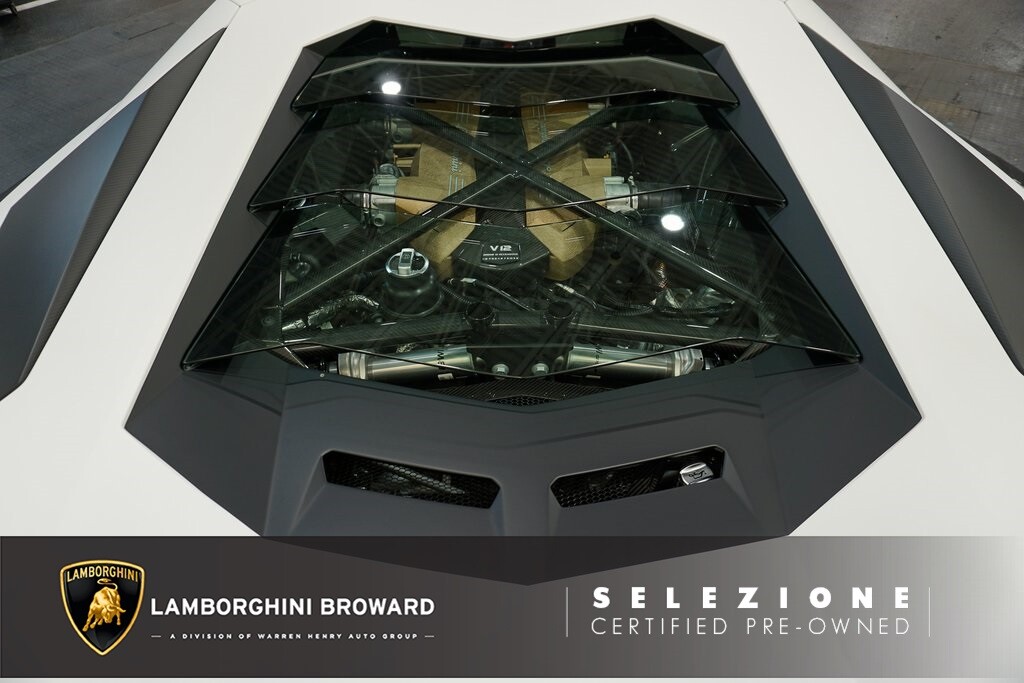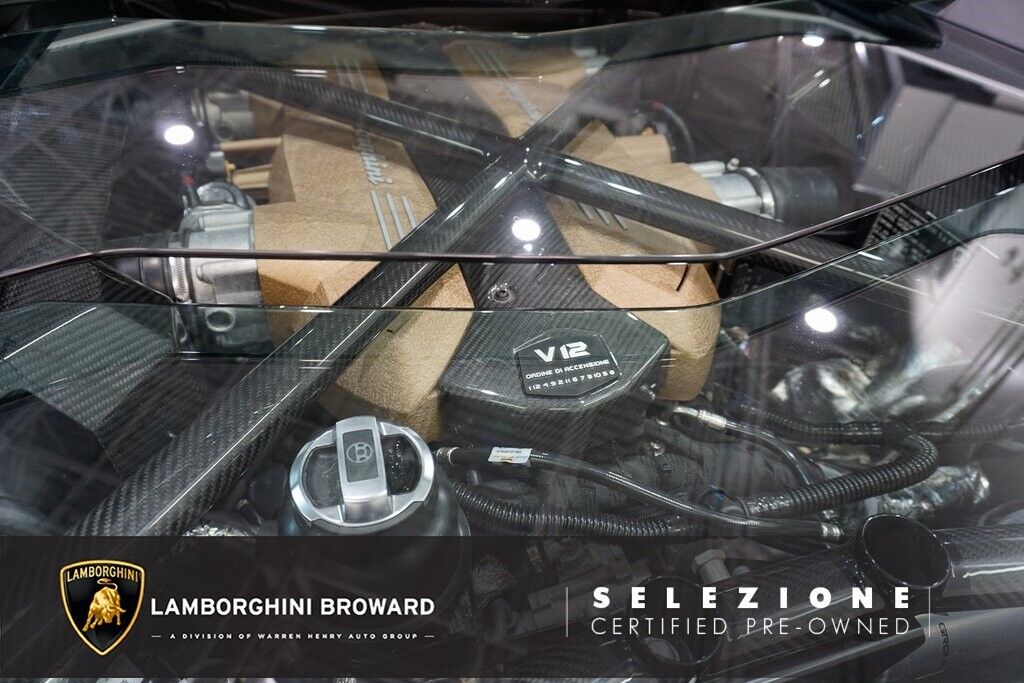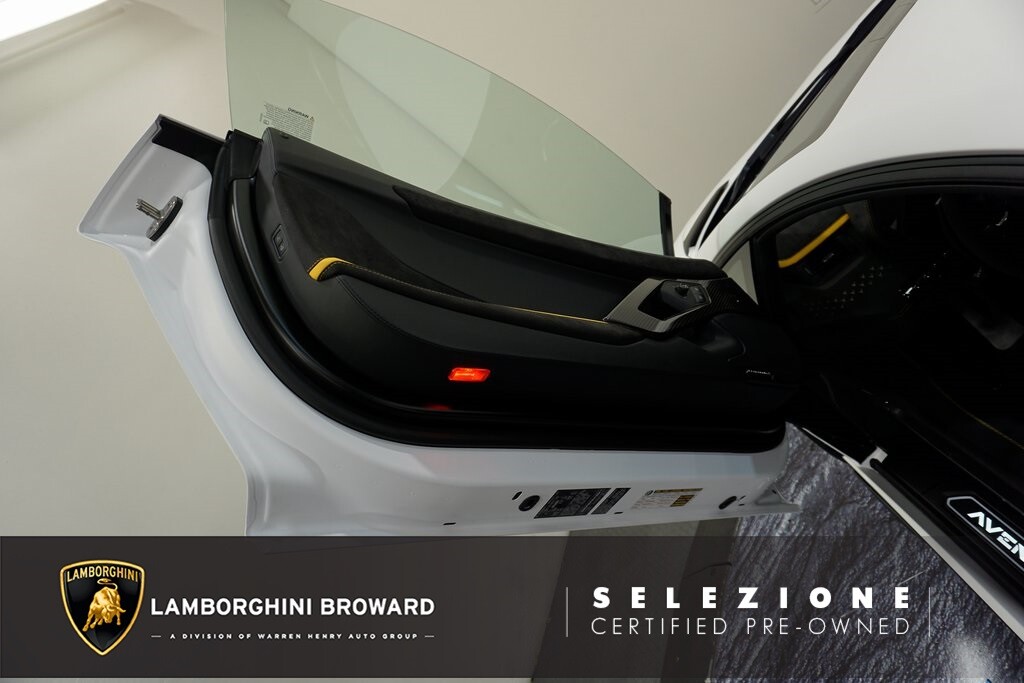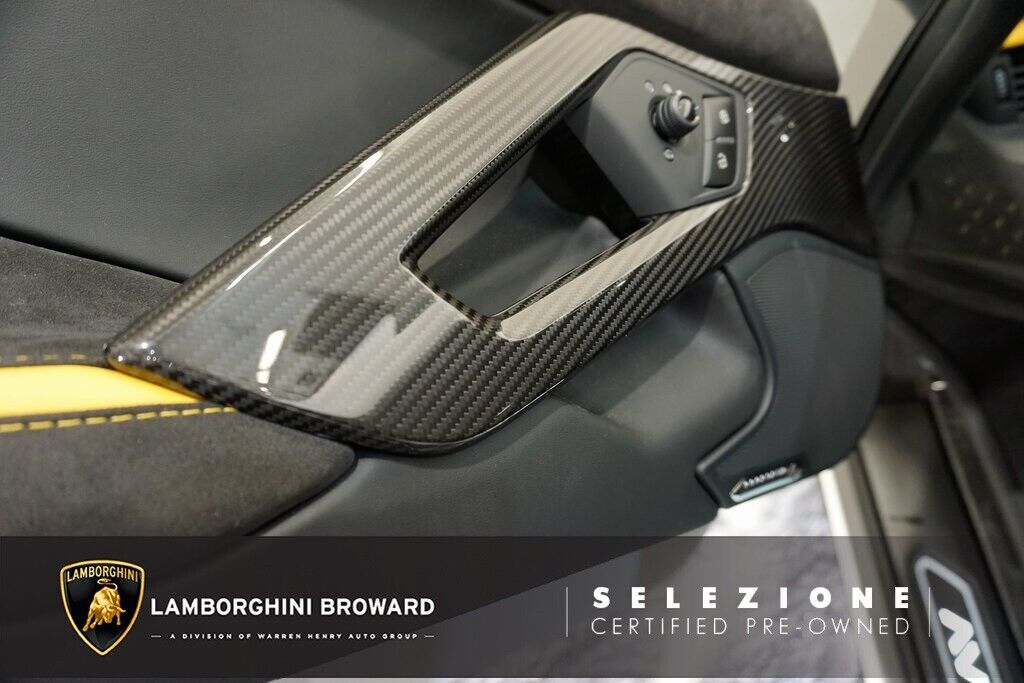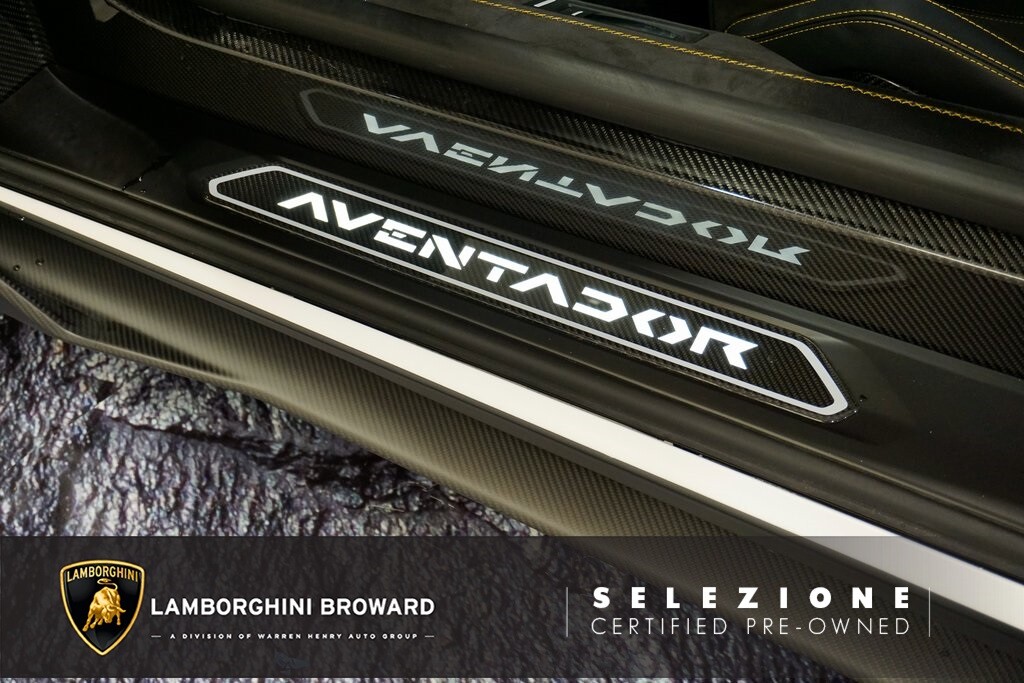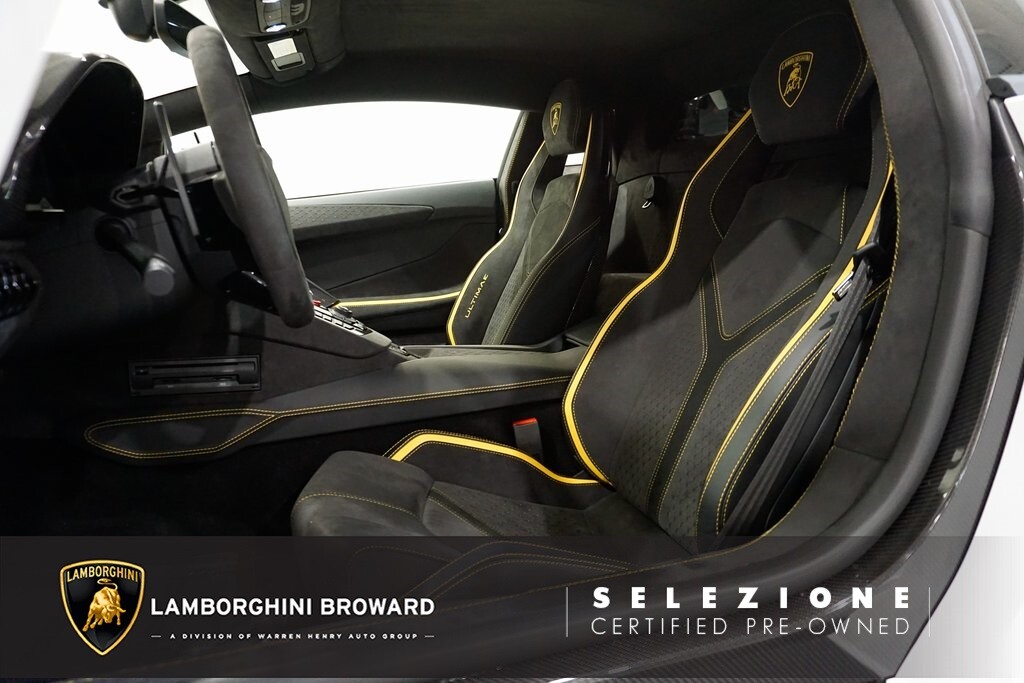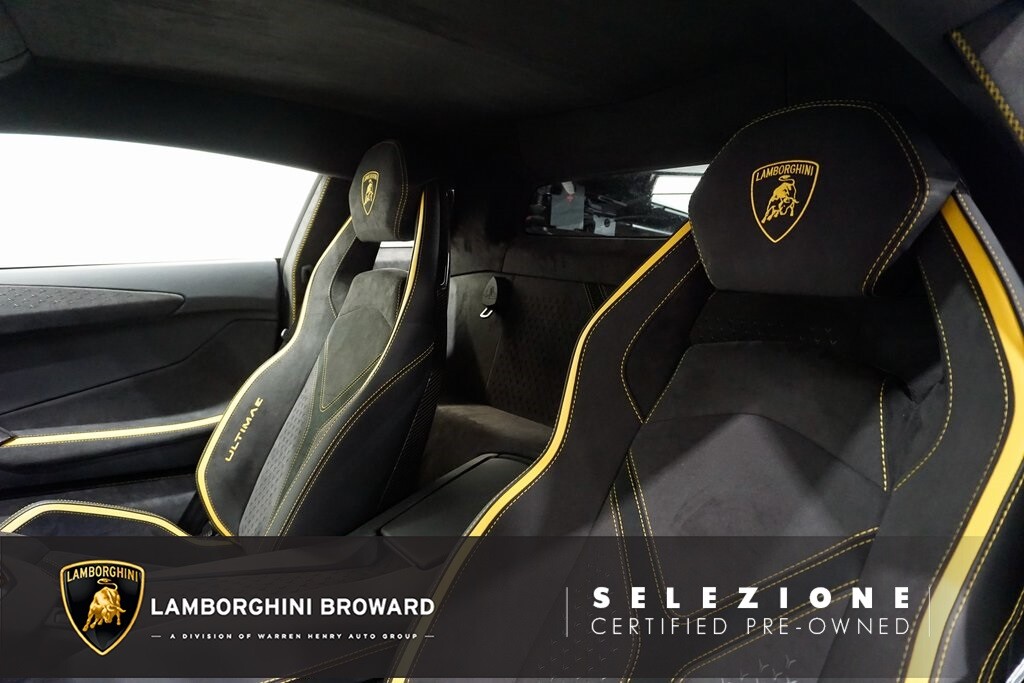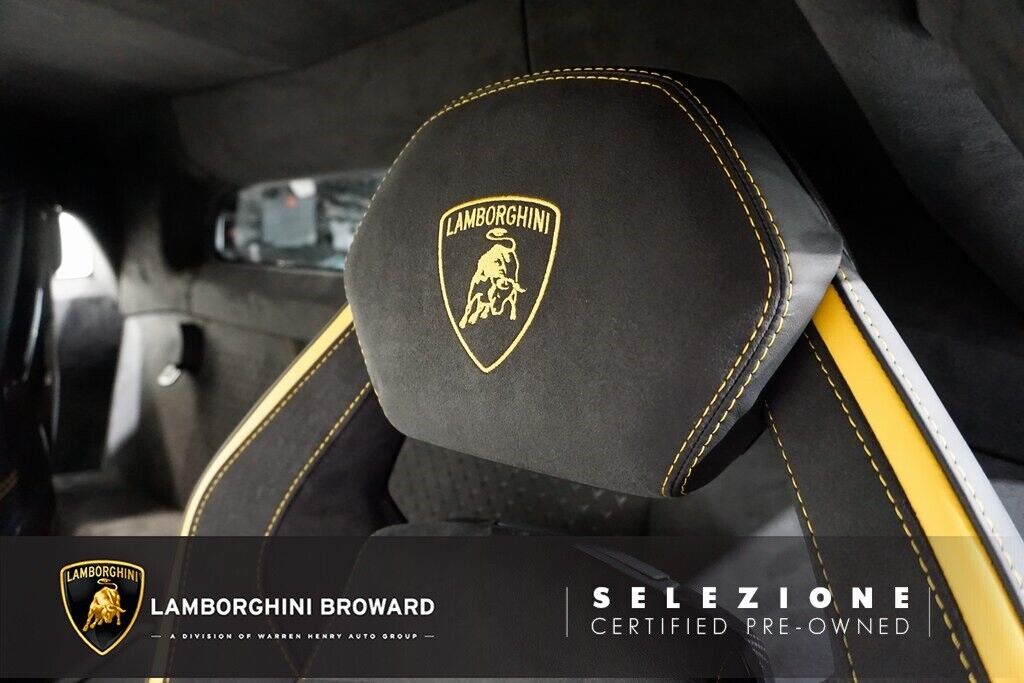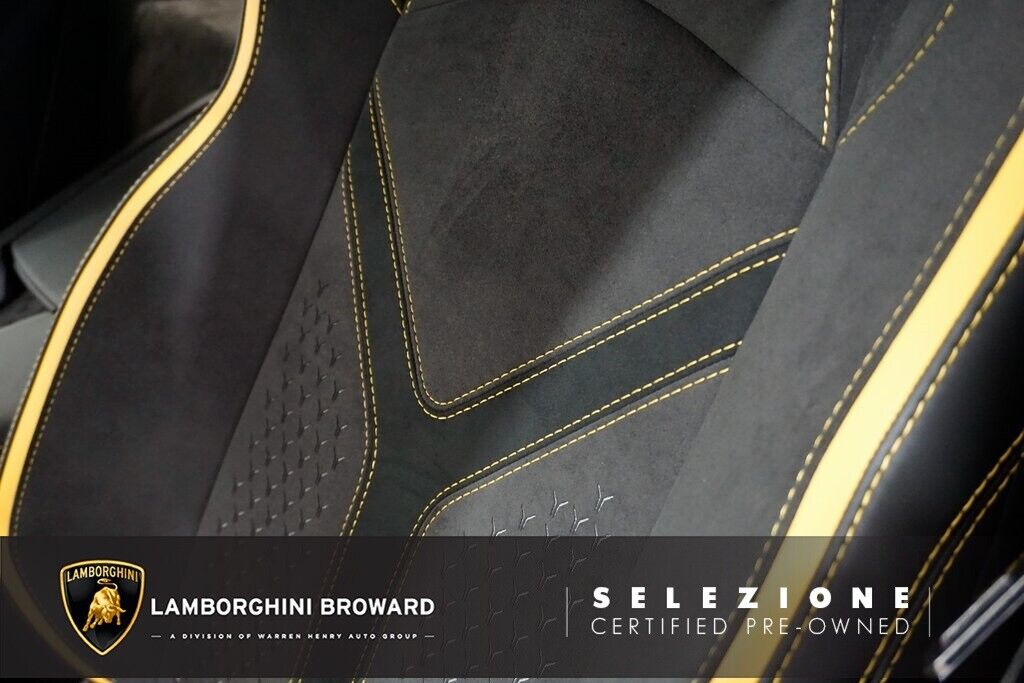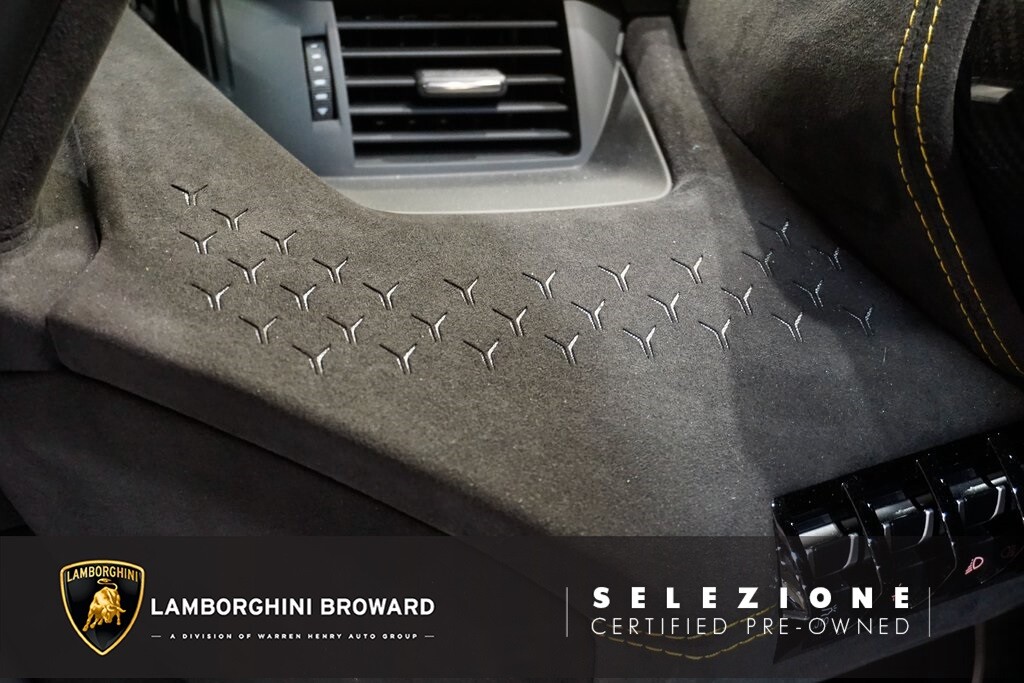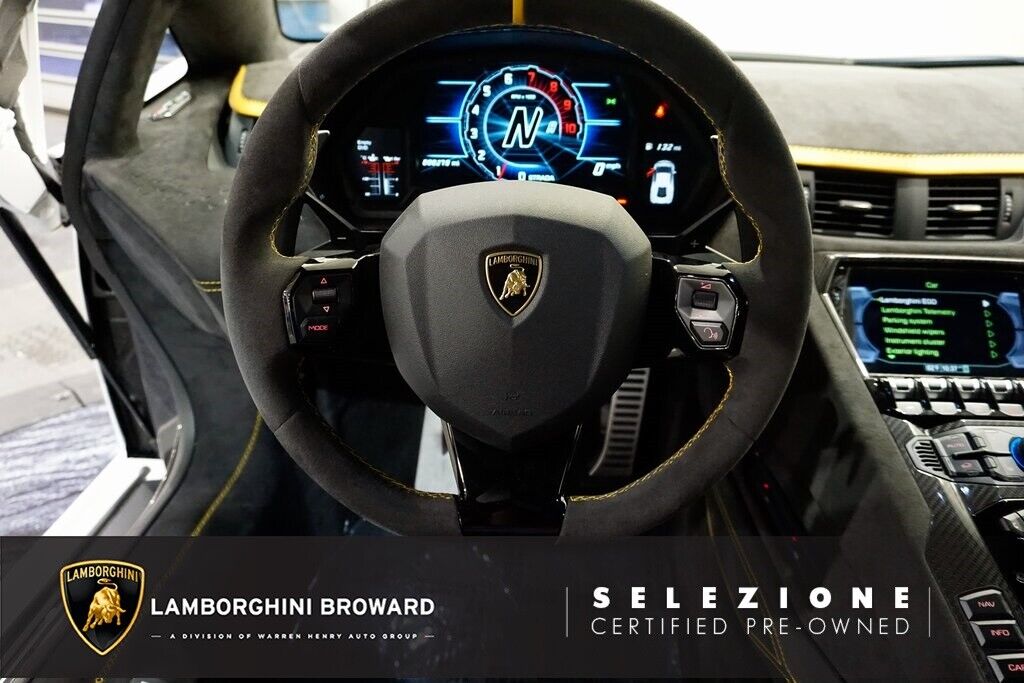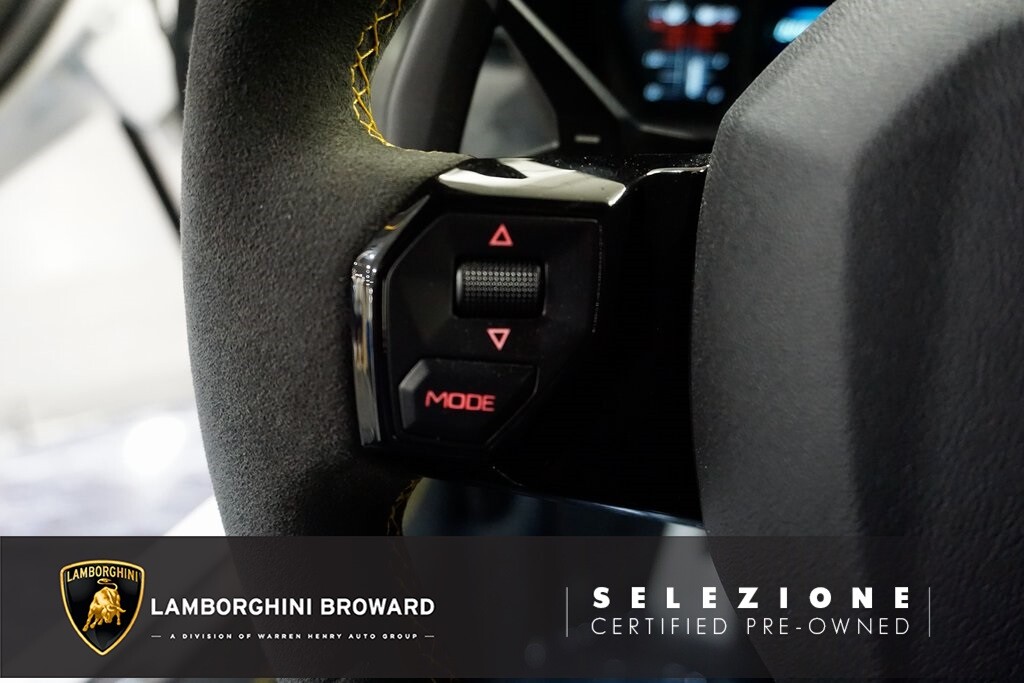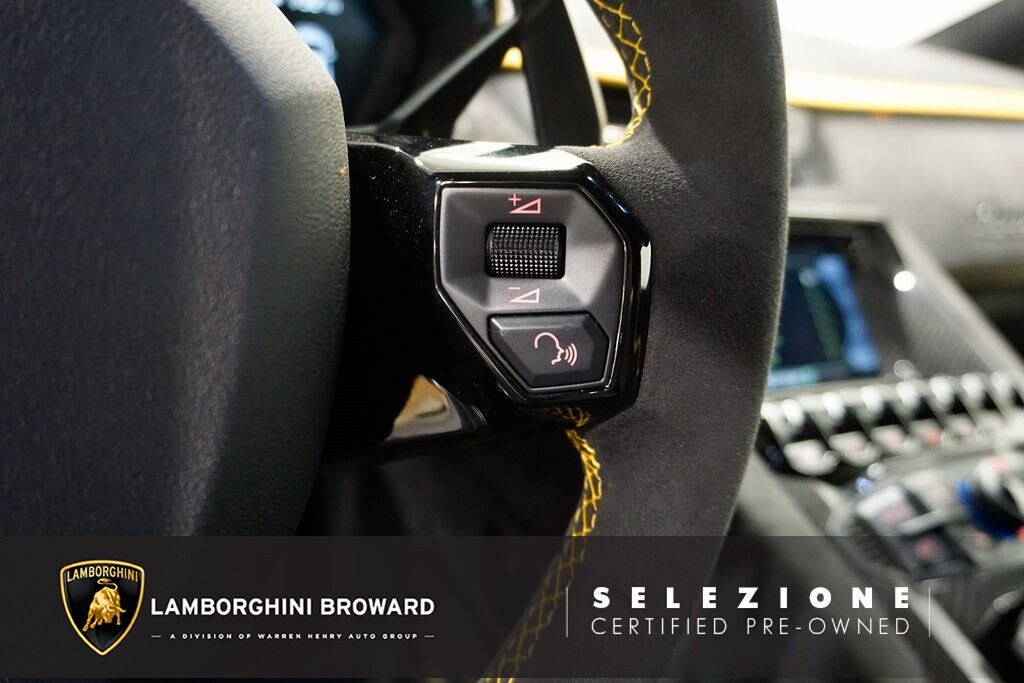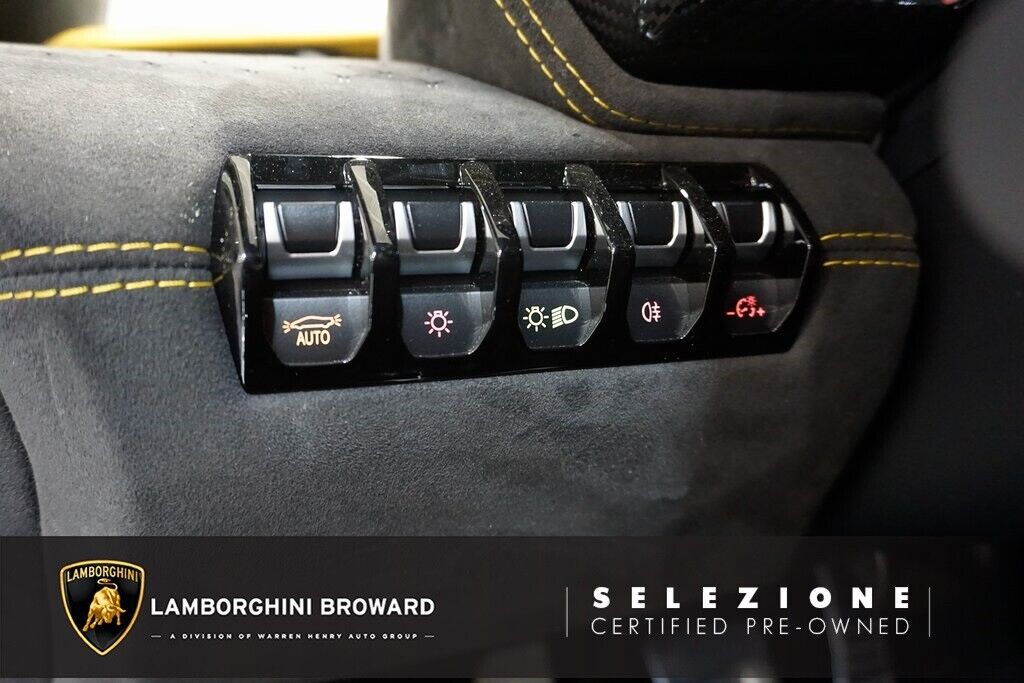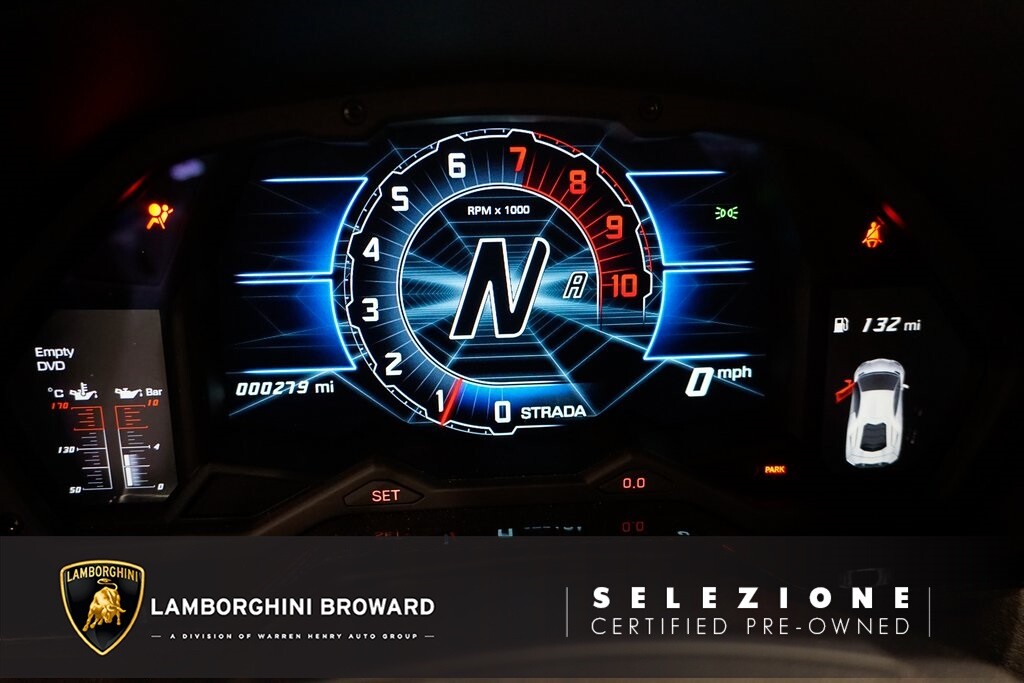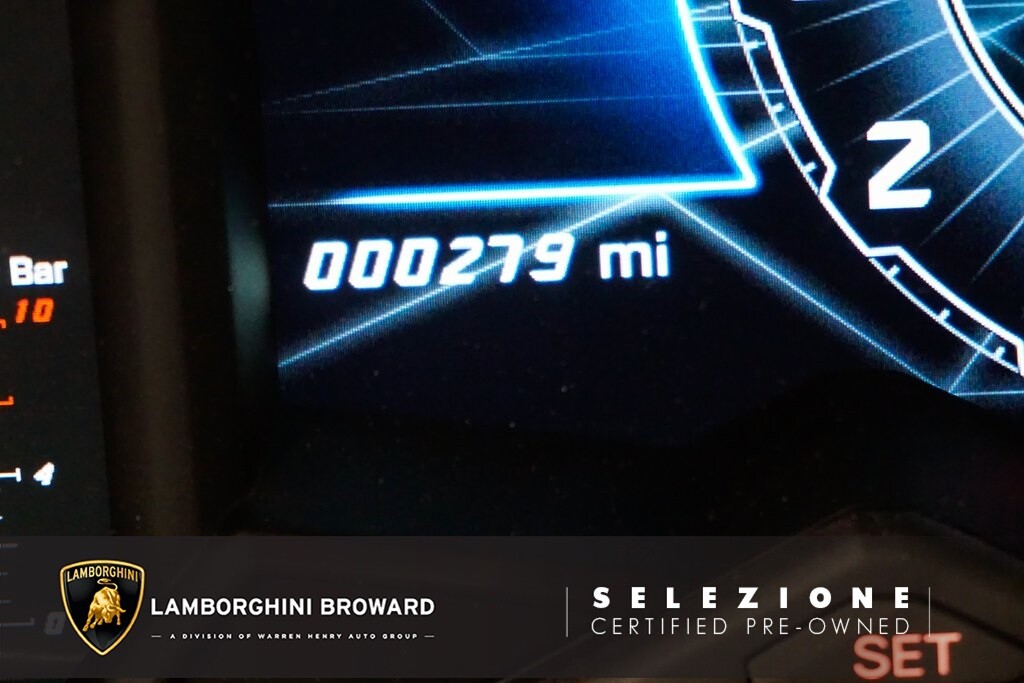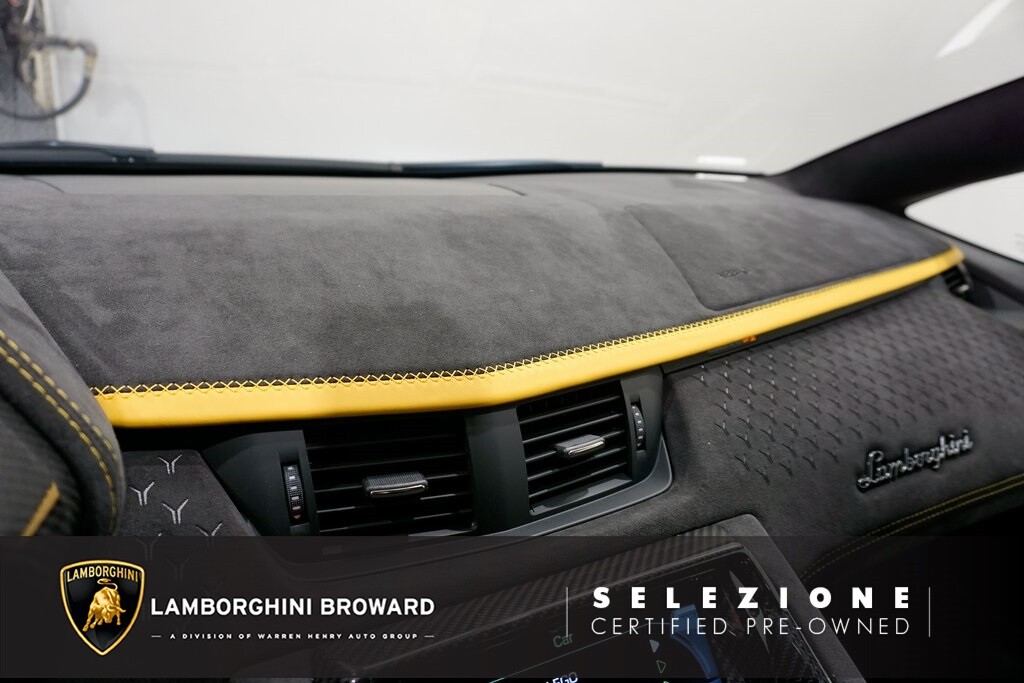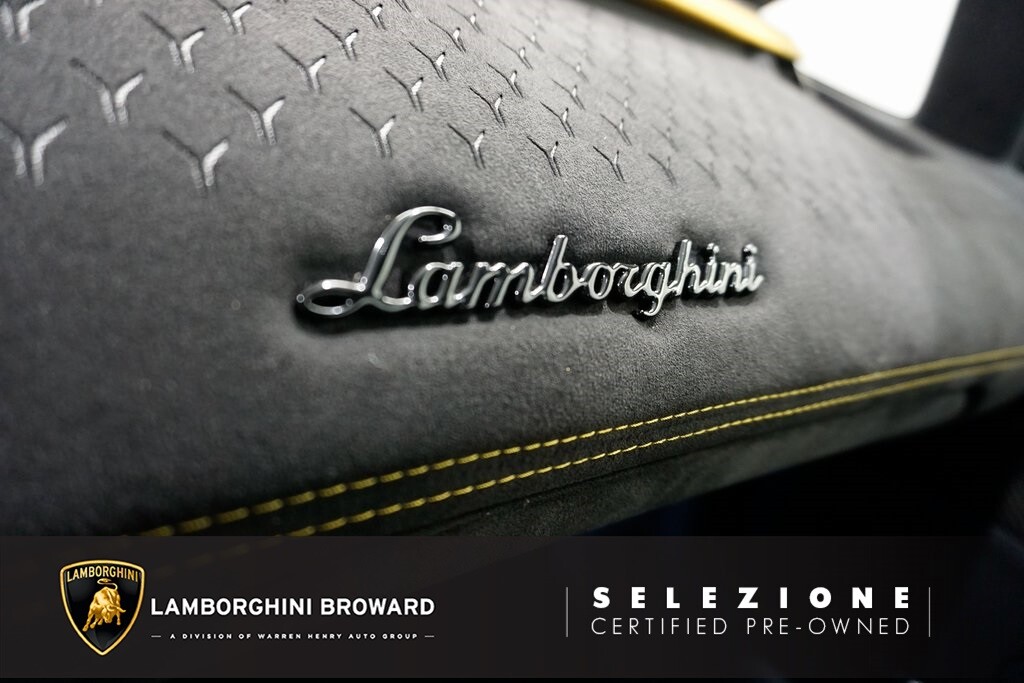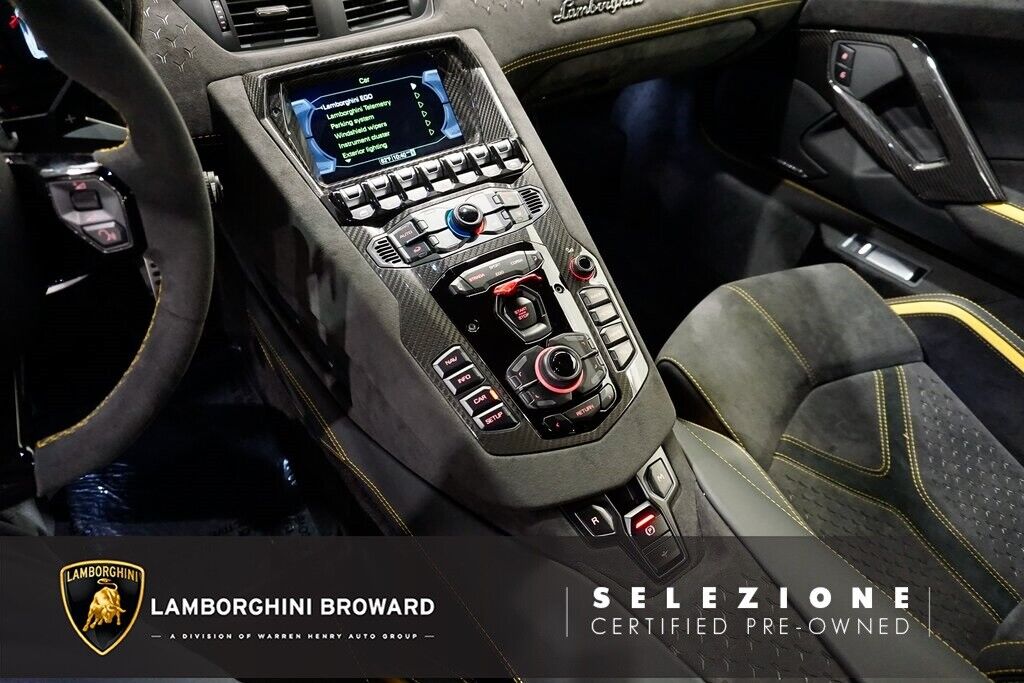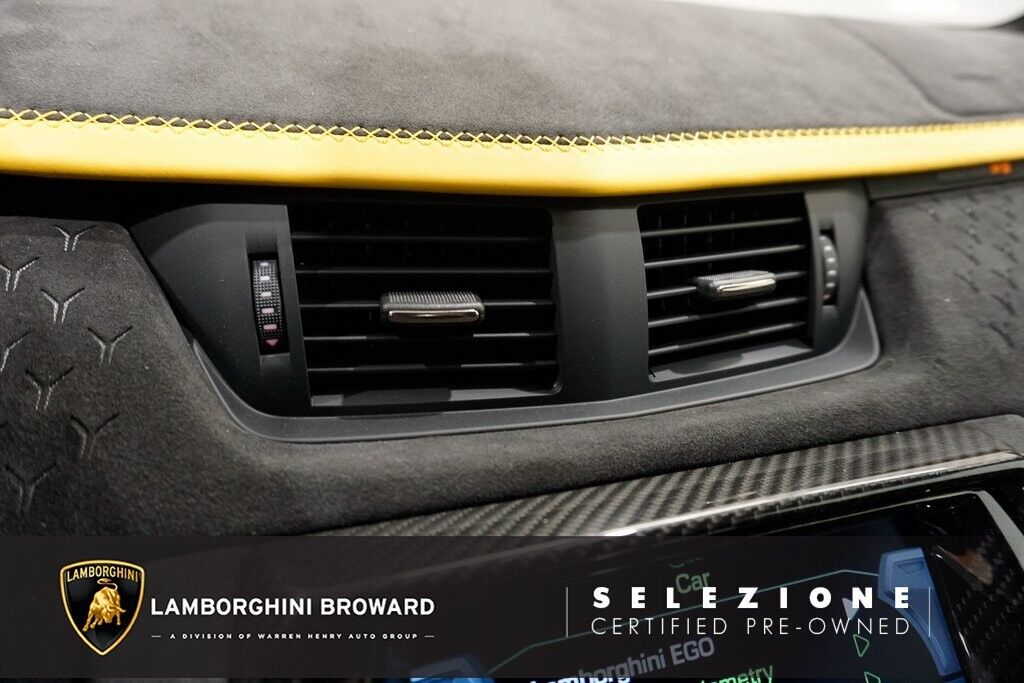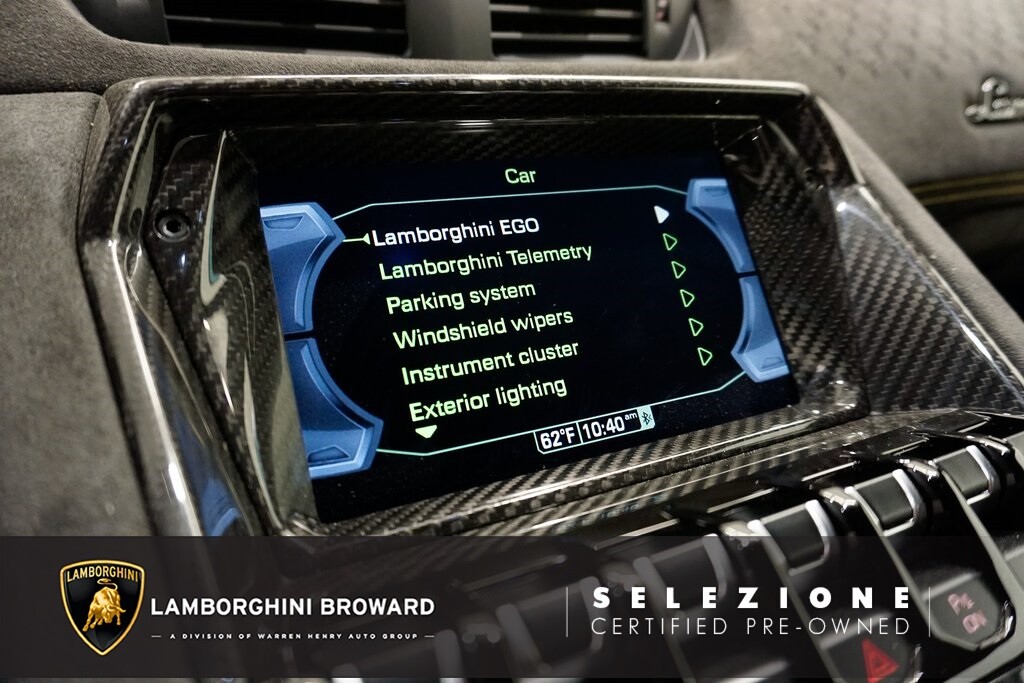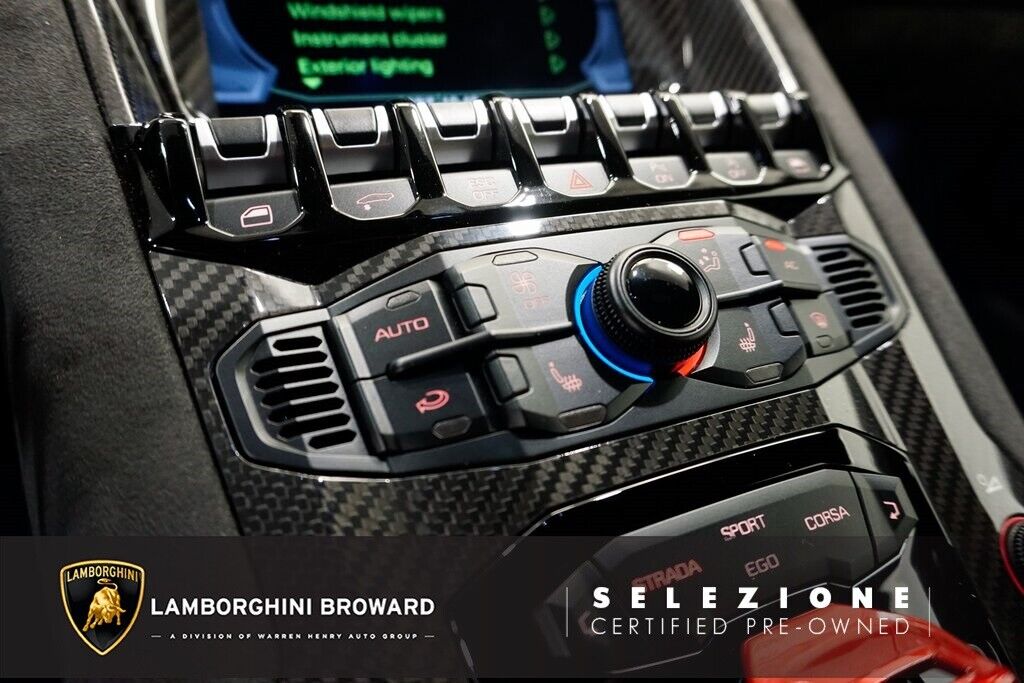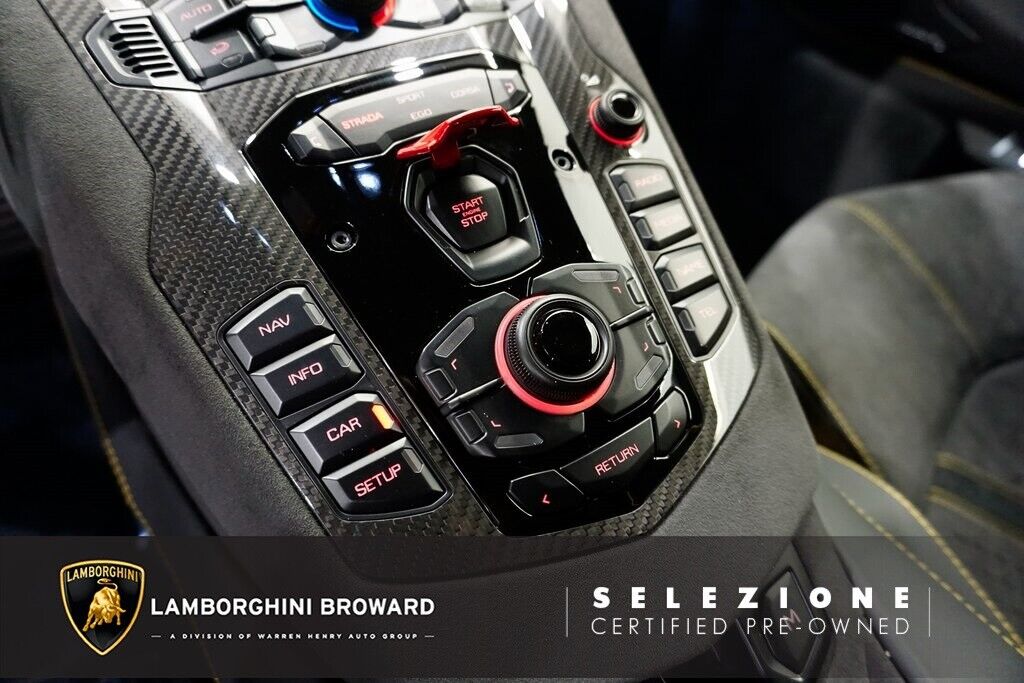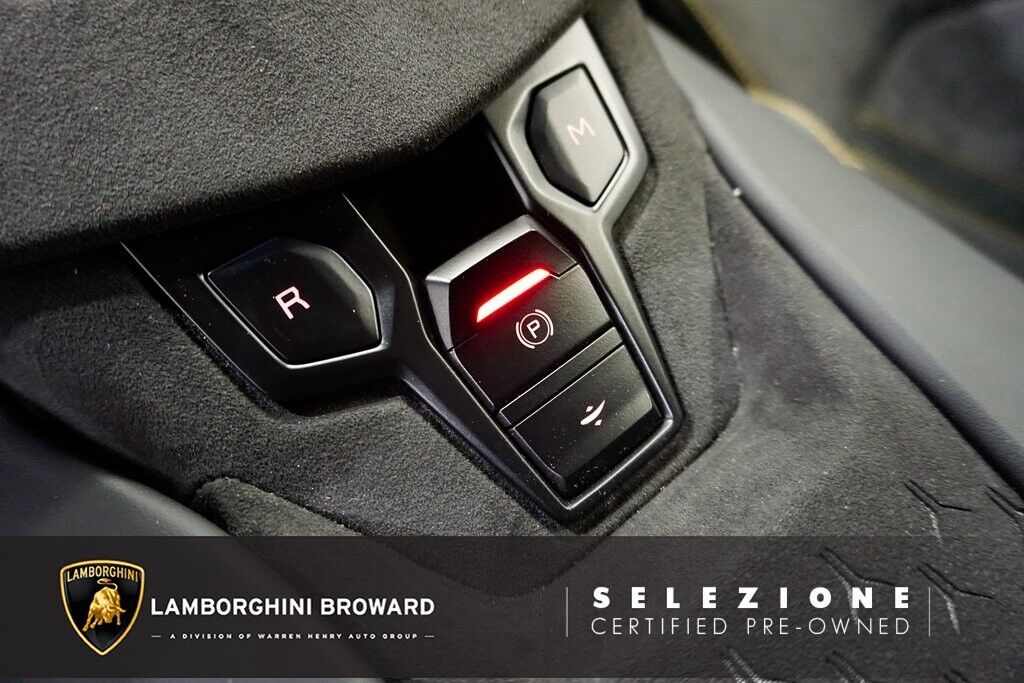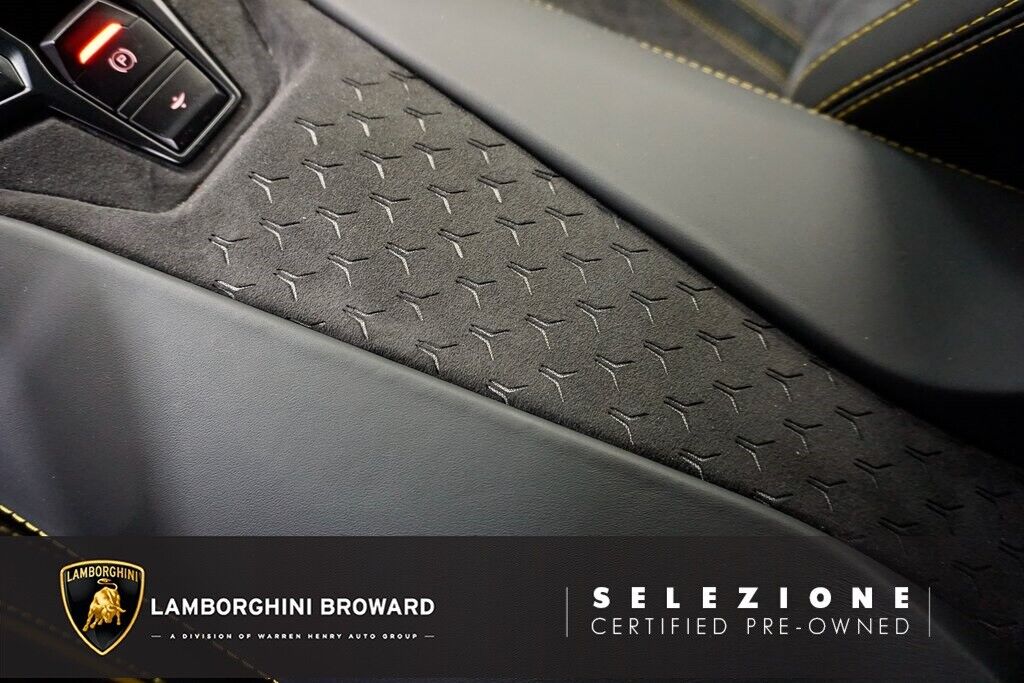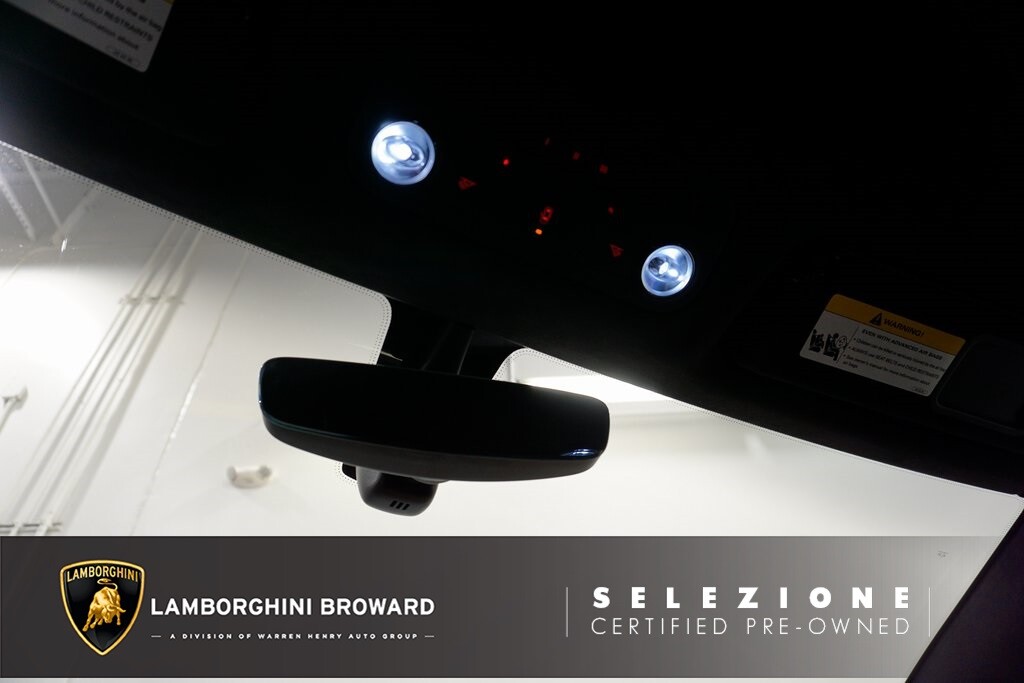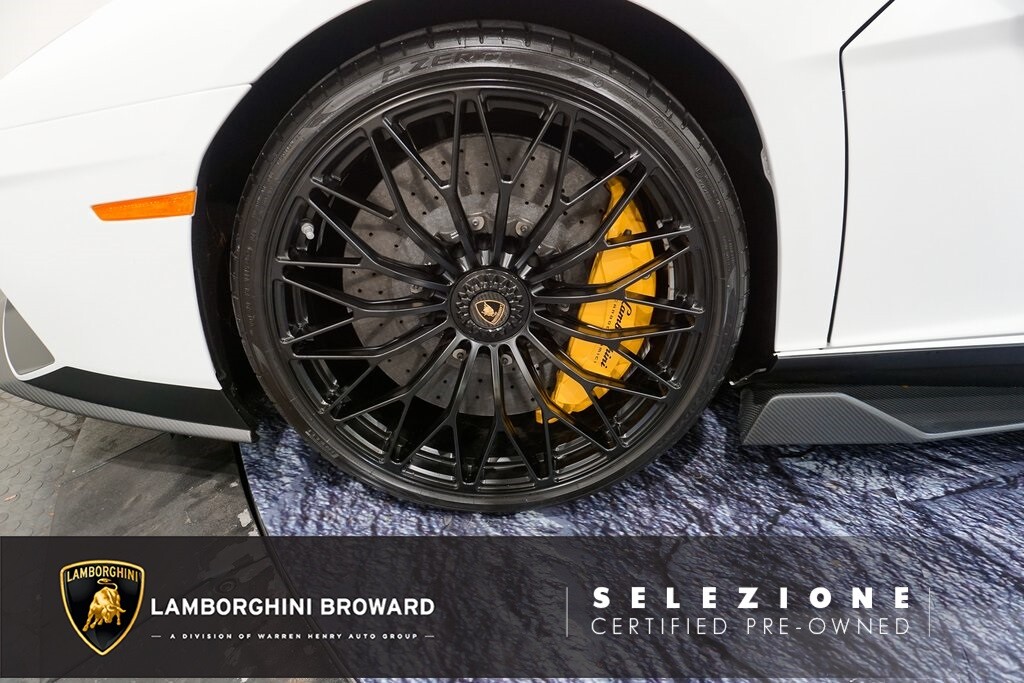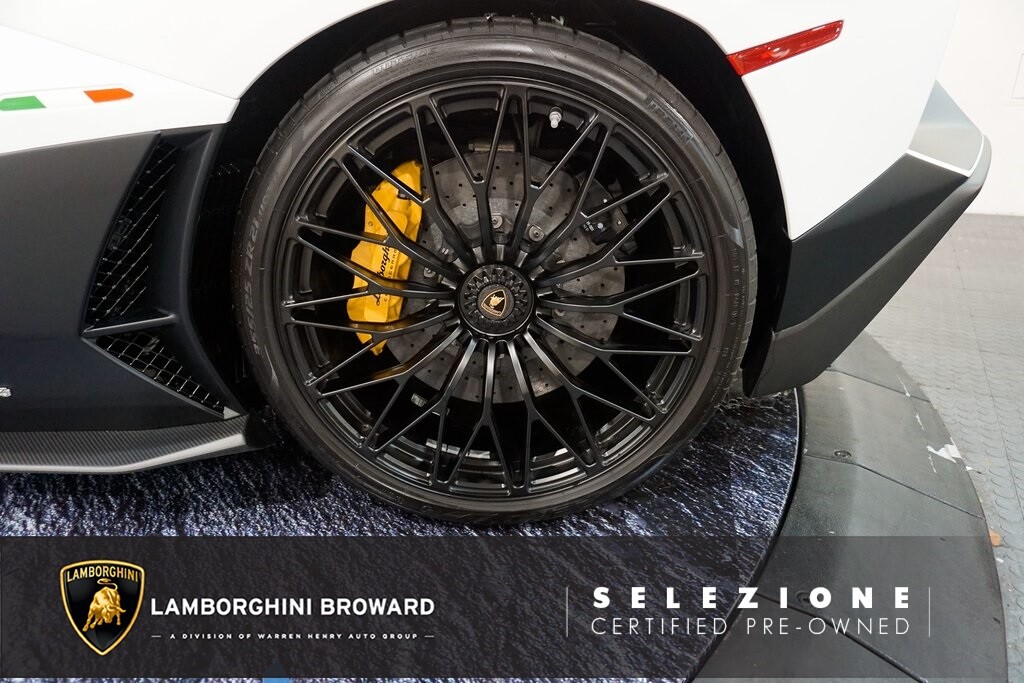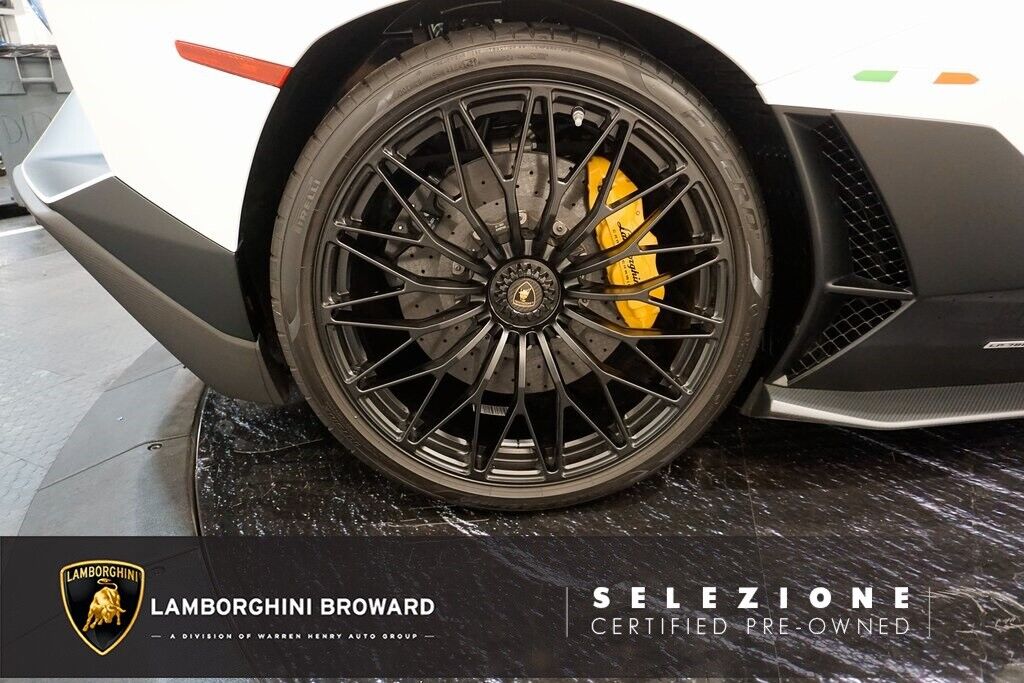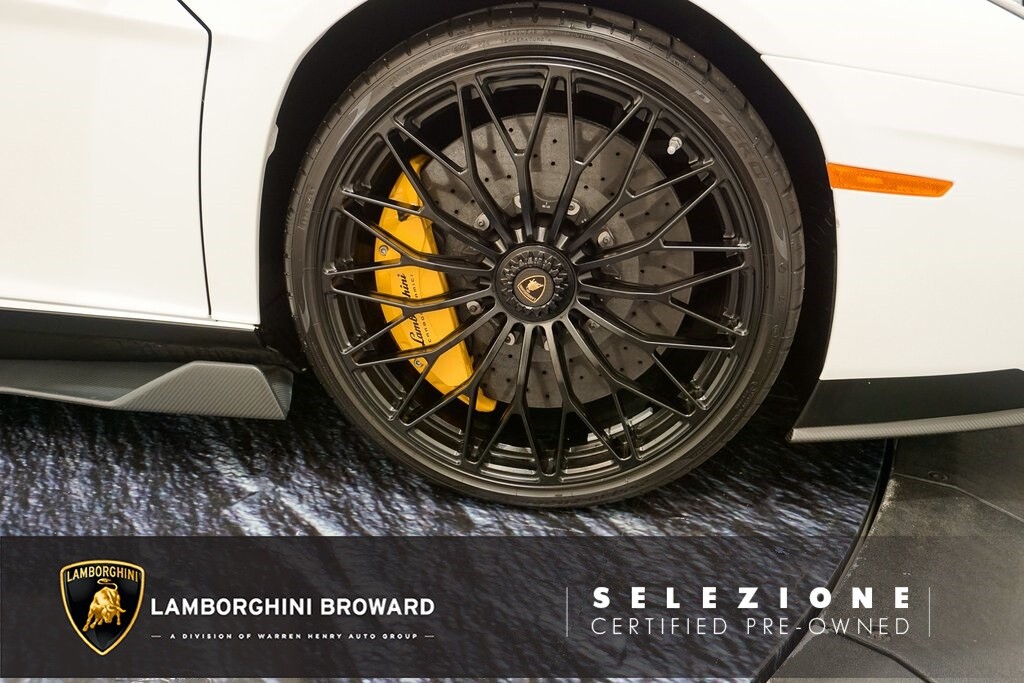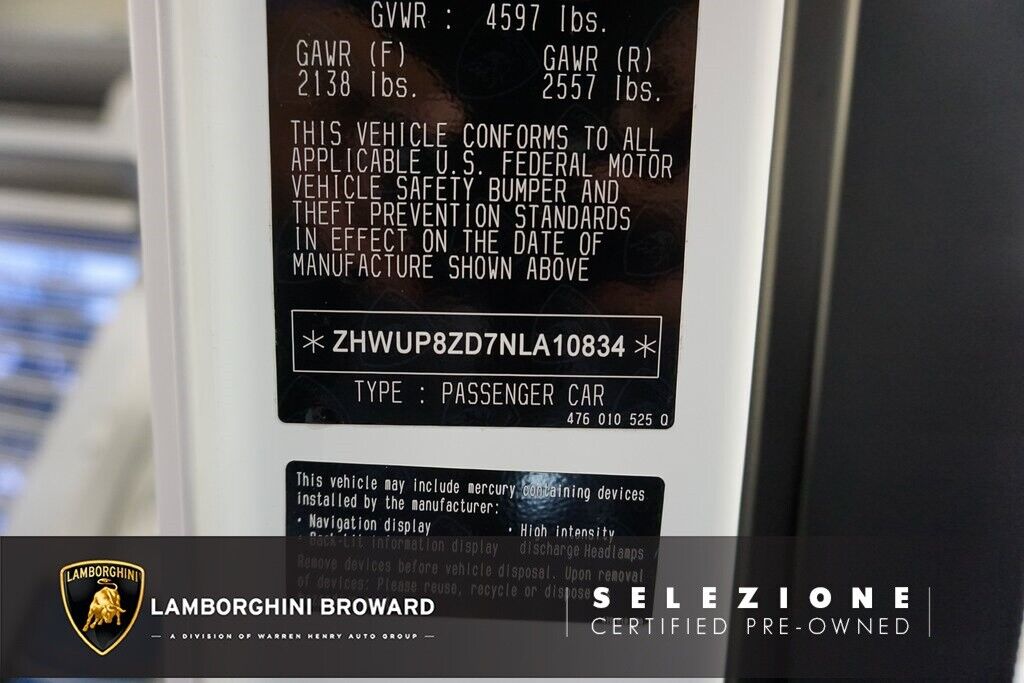 1
2
3
4
5
6
7
8
9
10
11
12
13
14
15
16
17
18
19
20
21
22
23
24
25
26
27
28
29
30
31
32
33
34
35
36
37
38
39
40
41
42
43
44
45
46
47
48
49
50
51
52
of
52
---
2022 LamborghiniAventador Ultimae
Engine:
6.5L V12 SMPI DOHC 48V
2022 Lamborghini Aventador Ultimae White Clean CARFAX. AWD 7-Speed 6.5L V12 SMPI DOHC 48V ***NEW BRAKES***, ***NEW TIRES****, **LOW MILES**, **NAVIGATION**, **NEW TIRES**, **STILL UNDER FACTORY WARRANTY**.

Recent Arrival!
2022 Lamborghini Aventador Ultimae White Clean CARFAX. AWD 7-Speed 6.5L V12 SMPI DOHC 48V ***NEW BRAKES***, ***NEW TIRES****, **LOW MILES**, **NAVIGATION**, **NEW TIRES**, **STILL UNDER FACTORY WARRANTY**.
Recent Arrival!
Used Cars may have a Remaining-Factory Warranty, but please conatacty us for the warranty details specific to this vehicle.
About Lamborghini Broward
Lamborghini Broward strives to represent the impeccable elegance of Lamborghini to the fullest degree possible.
That means excellence in service, presentation, and décor, in excess of what our customers expect even for a legendary luxury brand like Lamborghini. Like Lamborghini's incredible vehicles themselves, our goal is for you to be blown away by your experience with us.
Lamborghini Broward is a division of the Warren Henry Auto Group, Miami's premiere proprietor of prestigious luxury vehicles for over 40 years.
We look forward to serving you at Lamborghini Broward.
Contact us for more details
Payment Options
We accept the following payment methods:
– Cashier's Check/money order
Vehicle Pickup & Shipping
All shipping charges are buyer's responsibility.

Finance, Warranty, Shipping question?

Call the dealer at (800) 458-6009
Quoted price subject to change without notice to correct errors or omissions. This is an individualized price quote and is valid solely in connection with a purchase by you, the recipient. New vehicle pricing may already include applicable manufacturer incentives which may expire at any time and are subject to incentive qualification criteria and requirements, and which may be contingent upon manufacturer finance company approval. Manufacturer incentive data and vehicle features is provided by third parties and believed to be accurate as of the time of publication. Please contact the store by email or phone for details and availability of incentives. Sales tax or other taxes, tag, title, registration fees, government fees, tag agency/electronic filing fee and dealer service fee is not included in quoted price. Displayed MPG is based on applicable EPA mileage ratings. Use for comparison purposes only. Your actual mileage will vary, depending on how you drive and maintain your vehicle, driving conditions, battery pack age/condition (hybrid models only) and other factors. Some used vehicles may have unrepaired safety recalls.
All vehicle specifications, prices and equipment are subject to change without notice. See above for information on purchase financing and lease program expiration dates. Prices and payments (including the amount down payment) do not include tax, titles, tags, documentation charges, emissions testing charges, or other fees required by law or lending organizations. The estimated payments may not include upfront finance charges that must be paid to be eligible for the purchase financing program used to estimate the APR and payments. Listed Annual Percentage Rates are provided for the selected purchase financing or lease programs available on the current date. Program expiration dates reflect currently announced program end dates, but these programs are subject to change at any time.
Listed APR, down payment, payments, incentives and other terms are estimates for example purposes only. Information provided is based on very well-qualified buyers or lessees. The payment information provided here is not a commitment by any organization to provide credit, leases or other programs. Some customers may not qualify for listed programs. Your terms may vary. Lessor must approve lease. Credit approval required.